No Comments
5 Takeaways from Nick Symmonds new book, "Life Outside the Oval Office"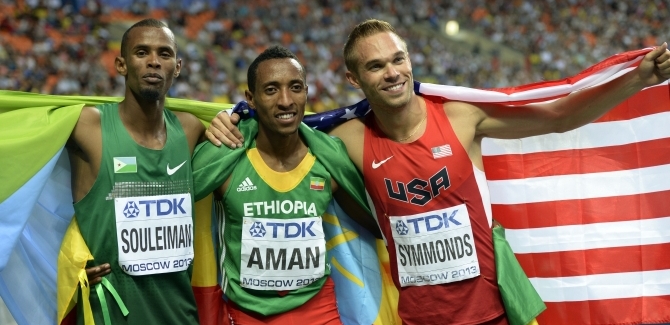 Pat Price | On 01, Oct 2014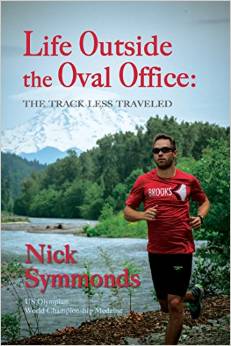 Nick Symmonds has a new book coming out later this month and it's quite entertaining. Symmonds comes off as he always does; honest, thought provoking, and a little brash. Here's a quick insight into what's in store for the reader.
5 Takeaways from Nick Symmonds new book, "Life Outside the Oval Office"
1. It's honest
If you've read any of Symmonds blog entries over at Runner's World, you know the voice he writes in. It's very similar to how he speaks publicly. Symmonds is always a great interview in the mixed zone and the book reads like that. Wide open. You will learn about him and his inner thoughts. He doesn't sugar coat it. He speaks of everything from his partying in college when he was injured, and with his Oregon Track Club Elite team members in his mid-twenties. Nothing is off the table, which is refreshing.
2. He names names… sort of
Symmonds has an obvious bone to pick with his former college coach at Willamette and the schools overall lack of handling of his bridge from collegiate to professional running. He mentions a few people from USATF, as well as a prominent ex-girlfriend, but he doesn't say their names (aside from a good dig at the recently-entangled Jon Drumond). A little research by the reader should give you all the answers you want, but don't expect a running version of Jose Canseco's "Juiced."
3. Note to collegians looking to turn pro: Get your shoe deal before picking your coach
One thing Symmonds has done exceptionally well is marketing himself and turning fast times and personality into dollars. He does admit his biggest blunder was likely making public his intention to be coached by Frank Gagliano, who was at the time, the coach of Oregon Track Club Elite. This more or less pigeonholed him into the Nike camp and they were able to get him for far less than he was likely worth. He righted this wrong at the end of 2013 when he opted to go with Brooks, instead of staying with Nike, and his former coach, Mark Rowland. Without getting into specific numbers, Symmonds does a great job of explaining the negotiation process on his current contract.
4. There's a good deal of sex here…
Parts of Symmonds book reads a little like a romance novel. He details some of his sexual escapades in college, on the professional circuit, and even on the massage table. I'm not going to lie, it's pretty entertaining. Maybe Symmonds spent some time reading V.C. Andrews novels to get the "mood" right. He also sheds some light on the Olympic Village. It's not what you think.
5. The Paris Hilton thing was a hoax
A former ex-girlfriend (who you can probably guess), introduced Hollywood publicist Hal Lifson to Nick Symmonds. Lifson is behind the "Brad Pitt of Track" moniker (and "Natalie Portman of Track" for Shannon Rowbury) and the idea of pushing Symmonds to the mainstream. While I think Lifson can be quite corny and has told some half truths (Symmonds a rumored "Bachelor" contestant), he does have Symmonds best interests at heart and the way the Hilton date was conceived was very good work. Symmonds lays it all out there and it just backs up everything else that we've learned about him along the way. And Symmonds makes the best of a "staged relationship." Why wouldn't he?
You can pick up Symmonds book and read for yourself on Amazon.com