5 Comments
The Monday Morning Run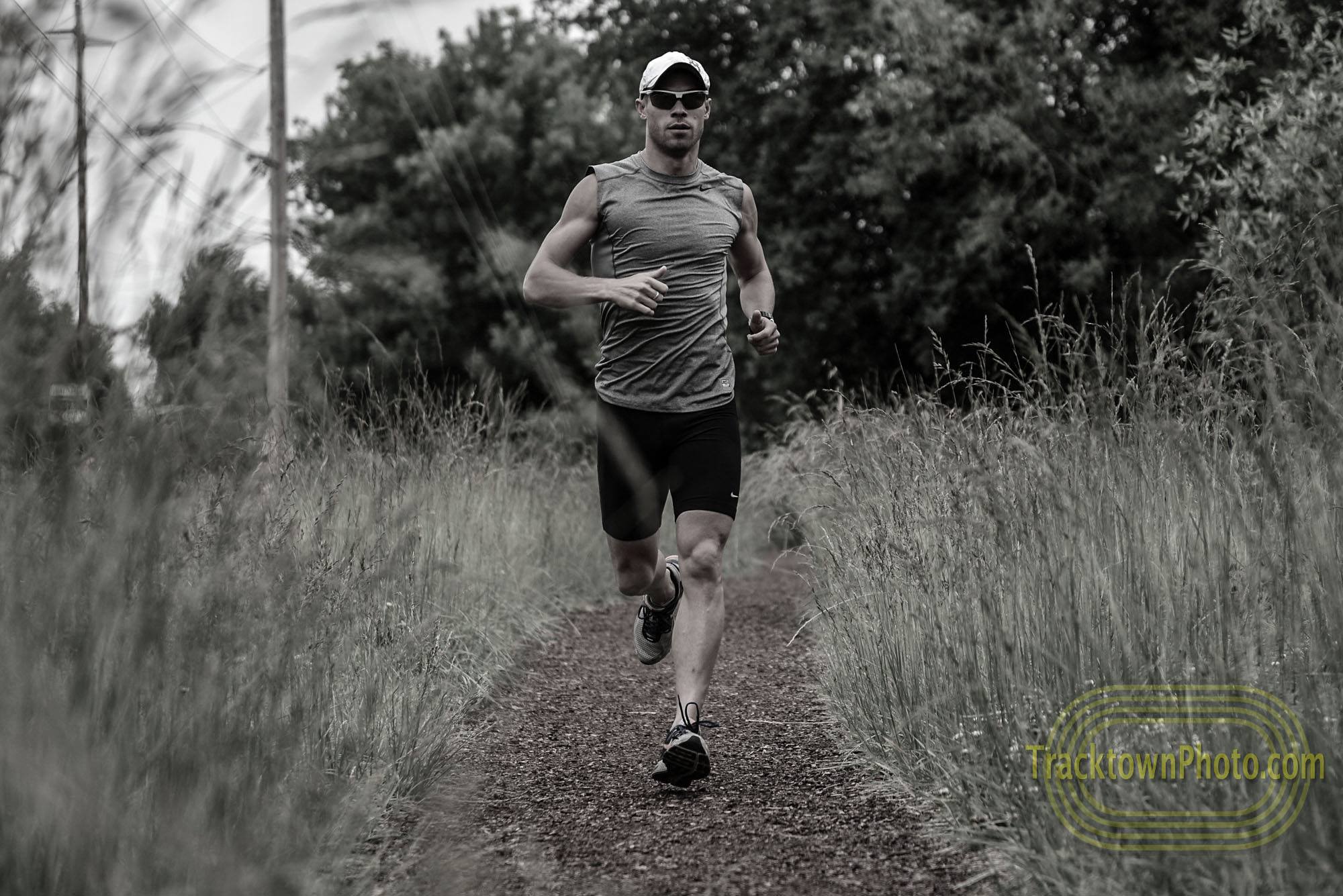 Kevin Sully | On 09, Dec 2013
Photo via TrackTownPhoto
We begin this edition of The Monday Morning Run right where we left off last week. Just after posting on Monday, Nick Symmonds released his list of the six records he hopes to break during the 2014 season.  Before we dive in and analyze his chances at the American record in the 800, the Beer Mile world record and everything in between, let's look at the decision to put a list like this out in the first place.
By making his goals public, Symmonds has created a very simple way for fans to judge his success or failure.  Doing this in a non-championship season where no other real metrics of success exist is particularly appealing.  How many times have we heard track and field athletes say they just want to stay injury free, or that they don't really have a time goal, they just want to feel good while racing.  This approach is probably good for the athlete's psyche (why else would they do it?), but it makes fandom terribly difficult. Outside of major championships, no one ever truly wins or loses because nobody ever defines what a win or a loss means.
This is why Symmonds's record plan is intriguing.  He has put the numbers out there and fans can follow along.  It isn't really a gamble, 2014 isn't going to make or break anybody's career, but most professional athletes make an effort to avoid risk and perceived failures.  Symmonds is inviting it.  Whether they are rooting for him or against him, they will pay attention and in a non-championship year that is an accomplishment in itself.
Now, to the records.  Though nobody expects him to hit on all six, at least one of the following look likely:
-American Record, Indoor 1000: 2:17.86, David Krummenacker
Who knows how many shots he will get at Krummenacker's mark from 2002.  Symmonds already has set up his first (and maybe only) attempt at the record for the Millrose Games in New York City in February against Duane Solomon.  You only need to look back to last year at the same meet to see how early season record attempts can go awry. The 600 at the 2013 Millrose Games was billed as a two-person race between Symmonds and Solomon before an unheralded Erik Sowinski won the race and set the American record.
Main Concern: Number of attempts
Chance: 25%
–American Record, Outdoor 1000: 2:13.9, Rick Wohlhuter
Wohlhuter's mark is the ninth best mark of all-time behind names like Coe, Ngeny, Cram and Morceli.  In fact, it is so fast that his time didn't even have a hundredth of a second listed.  It is just 2:13.9.
In the United States, the 1000 is run even less frequently outdoors than it is indoors.  The Prefontaine Classic or some place very metric friendly is the probable destination for this record attempt.  Symmonds has experience with the distance, he ran a 2:16.35 in 2010.  Since then, he has dropped his 1,500 meter time considerably, so the kilo should play to his strengths.
Main Concern: Rabbits
Chance: 30%
-World Record, 4 x 800 Relay: 7:02.43, Kenya
The IAAF World Relays competition in May makes this one difficult to call.  Yes, it does mean that the United States is more likely to put together a high quality 4 x 800 team in a competitive field, but other nations will also now have that opportunity.  The 7:02 isn't out of range for a number of countries, namely Kenya.  If Symmonds is eying this meet, he will need to make sure the best four get on the plane to the Bahamas.  After that, no tactics, no waiting to lead, just a bunch of sub 1:45.5s.
The United States could also make an attempt at the Penn Relays although in recent years they have run a professional men's distance medley relay instead.  A late season one-off meet at Hayward Field isn't out of the question either (the University of Oregon men's team did this a few years ago with the collegiate 4 x mile record), but they might need more competition.
As for the composition of the team, who would get the other three spots?  If Solomon is healthy he is a shoe-in, but the other two spaces would be toss-ups.  Tyler Mulder, Andrew Wheating and Charles Jock would be easy to organize if they want to field an all Oregon Track Club team.
Main Concern: The other three runners; Tactical racing
Chance: 33%
-American Record, Indoor 800: 1:45.00, Johnny Gray
Despite never breaking 1:46 indoors, 1:45 is possible for Symmonds.  Like the 1000, my concern is the length of the indoor season and the number of chances to run the race. Millrose is already being used for the 1000, which leaves Boston, US Championships in Albuquerque (at altitude) and the short European schedule.  He has covered the distance a number of times under 1:45 before, it is just a matter of doing it with twice as many turns.  And in the winter.
Main Concern: Number of attempts; Duane Solomon might break it too
Chance: 33%
–World Record, Beer Mile: 5:04.9, Josh Harris
Symmonds says he doesn't just want to break the world record, but he wants "to shatter it and run under the elusive 5-minute mark."  Doctors once thought that a human heart would explode if a person ran under four minutes in the mile.  Those doctors probably think Symmonds's stomach will suffer the same fate if he does what was previously thought to be impossible.  Have we learned nothing from Roger Bannister?
There are always people in Oregon willing to run around a track and drink beer so Symmonds will have plenty of attempts at this one.  Previously, he ran 5:19 for the American record.
Main Concern: Running four laps and drinking four beers
Chance: 75%
–American Record, 800: 1:42.60, Johnny Gray
Without question, the most serious mark of the group.  Symmonds's personal best of 1:42.95 is only .35 from Gray's record. However, that came in the fastest race of all-time with David Rudisha towing the field to a PR buffet in the Olympic final. Symmonds will need a fast race, most likely in Europe in August or September. Weather, pacemaking all would need to come together perfectly, not to mention he would need to be in the same shape he was in the last two years.  Duane Solomon, who ran 1:42.82 in that same final, is also a threat.
Main Concern: Conflicts with beer mile training
Chance: 45%
Off-Year Continued
The off-year also might be a bit different for one of Symmonds's 800-meter counterparts, David Rudisha.  Last week, the world record holder said "I believe with hard work, I will still make a mark in 1500m."
That sound you hear is every 800-meter runner celebrating before they realize they might lose their best rabbit.  The other sound you hear is every mid-distance and distance fan's head exploding with curiosity.
His 1:40.91 equates to a mid-3:26 1500.  In a tactical race, well, I think we all know how that would end up.  Rudisha hasn't been spotted running in a pack since 2009, but he wouldn't possibly front run a 1500, would he?  Maybe he is the one who brings the sit-sit-sit-sit and kick era of the 1500 to an end?
The Medalists
The 3 best performances from the weekend…..
Gold: Alexa Efraimson
If you don't know anything about high school running here is a good rule to start with:  Don't pick against someone who has beaten the second best runner in the NCAA.  When Efraimson topped Emma Bates of Boise State at the Bill Dellinger Invitational in September, it wasn't yet clear how impressive that result was.  Once Bates went on to finish second in the NCAA cross country meet, Efraimson's accomplishment came into sharper focus.
Still, many did not pick her to win Nike Cross Nationals. Even fewer thought she could pull it off when she was dropped by Sara Baxter and Elise Cranny in the final mile.  Efraimson rebounded quickly and kicked down both to win convincingly.  Cranny placed second and Baxter finished third, her first loss in her high school career.
Let me put out the phenom disclaimer first before I say that I think there is every reason to believe Efraimson still has her best running in front of her.  She isn't the typical "lungs on legs" aerobic monster.  She has speed—finishing speed especially, which was on clear display on Saturday.  Also, she has improved each year in high school.  From 4:23 (1500) and 2:08.92 as a 10th grader to 4:16 and 2:06.54 as a junior.  With such a great cross country season behind her, expect those times to continue to drop.
Silver: Taylor "Kai" Wilmot
The boys race at NXN was less dramatic.  Wilmot of North Spokane (Washington) won by nine seconds and set the course record of 15:00.  The typically muddy course was in good condition for both races on Saturday.
Bronze: Gilbert Chepkwony and Ehitu Kiros
It was frigid across virtually the entire country this weekend.  The temperature was 25 degrees fahrenheit at the start of the California International Marathon in Sacramento and the Dallas Marathon was cancelled due to icy conditions.  Hawaii appeared to be the exception.  The Honolulu Marathon was exceptionally hot and muggy and Gilbert Chepkwony and Ehitu Kiros won their respective races in 2:18:47 and 2:36:02.  Not exceptionally fast, but they get the bronze for perseverance.
From Last Week
Last week we covered UK Athletics' decision to hire Alberto Salazar as a distance runner advisor.  This week, two of the UK's most promising distance runners, Jessica Judd and Charlie Grice, announced they are moving to Oregon.  Salazar's role isn't supposed to be hands on, at least according to what was reported last week, so it is a bit unclear what will constitute coaching versus advising when it comes to Judd and Grice.  Judd is very similar to Mary Cain.  At 18-years-old she has already broken two minutes in the 800 and finished third at the World Junior Championships in 2012.
I'd say that Cain and Judd training together could benefit both runners, but I can't think of another time when Salazar had success working with an American and a Brit in the same event…..
Miscellany 
–Lauryn Williams, who is in the midst of a bobsled battle with Lolo Jones for an Olympic berth, blogged about her experience with a shady supplement peddler.
"I can't say for sure, but it is my belief that this same person cost someone very close to me their career."
There is at least one big time athlete who reportedly was working with the type of anti-aging "specialist" that Williams described.
-One of Jesse Owens's gold medals from 1936 was auctioned off for $1.47 million over the weekend.  The obvious irony here is that Owens wasn't allowed to make money off his track and field exploits.  After the Olympics, he lost his amateur status and famously resorted to racing against horses to make money.  "I had four gold medals, but you can't eat four gold medals," he once said.
Ron Burkle, one of the owners of the Pittsburgh Penguins, won the auction and is now the owner of the medal.  Hopefully, Burkle will run a lap and take a jump with the medal before he ultimately puts it in a public space for all to see.
The Week Ahead
-A ruling in the Veronica Campbell-Brown hearing might come this week, it might not.  The window to appeal her public warning seemingly passed.  Then, an unnamed source toward the Gleaner in Jamaica that "'The case is ongoing,' said the source, who added that the deadlines do not apply." Ok, I guess I should stop waiting then.
-The Delhi Half Marathon is on Sunday and features Dennis Kimetto, Atsedu Tsegay, Sammy Kitwara, Geoffrey Kipsang, Lucy Kabuu and Florence Kiplagat.  A great late season race for those who haven't quite given up on 2013.
Reading List
–Jesse Squire recaps the collegiate news of the week.
-Writing for the IAAF, Paul Gains checks in on Kenenisa Bekele during his preparations for his yet to be determined marathon debut.
–Phil Barber of The Press Democrat tells the story of former high school cross country champion, Amber Trotter.
-We end in Washington D.C. where a runner was hit by a flying deer.