3 Comments
The Worlds' Most Memorable Moments, part 3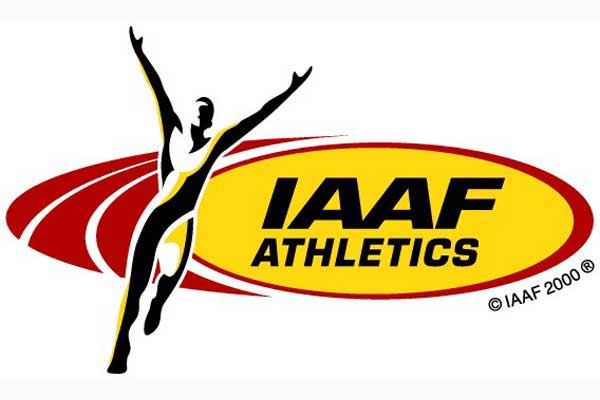 Jesse Squire | On 30, Jul 2013
After counting down the thirty most memorable moments from the IAAF World Championships' first thirty years, we come to the top ten. Here's where people might start to argue about what belongs where.
Arguing by itself is not a bad thing. It means we're talking about the subject at hand, so argue away. "Memorable" isn't always "good" (see: Sharknado). And these are my most memorable moments–yours might be different.
10. Long jump fraud
Rome, 1987
This is a moment that is not "great" but certainly is "memorable".
At the 1987 Worlds in Rome, Italy's Giovanni Evangelisti was having a very average outing until his last jump. He moved ahead of legendary Larry Myricks for bronze with a jump that was measured at 8.38 meters (27′ 6″), a result the other jumpers found literally unbelievable. Not that Evangelisti couldn't jump that far–he'd gone 8.43 (27′ 8″) earlier in the year–but this particular jump did not appear to be anywhere near what the officials said it was.
Chris Harrison, writing for Sport Monthly:
Italian athletics officials hadn't told Evangelisti of their plan to fix third place, but they had informed Italy's then national sprint coach, Sandro Donati. They should have known better.
Donati was at Stadio Olimpico and watched Evangelisti's following three jumps [after his first-round foul], all of them poor, yet all of them registering over eight metres. When Evangelisti scattered the sand on his final jump, 60,000 fans sighed disappointment – only to burst into wild applause second later as the scoreboard broadcast success: 8.38m. The bronze medal. Evangelisti was incredulous. Donati was livid.
He went to the police but investigations proved nothing as witnesses denied everything. Only after discovering video evidence did Donati manage to prove that judges had measured the distance before the jump. It was the first time in the history of the competition that an athlete was ordered to hand back a medal. The whistleblower lost his job as national coach and was considered a traitor by many Italians. But this traitor could live with it if it meant justice in sport.
A less determined man than Donati might have given up, but he has the mindset of an athlete. This is what he told Play the Game in 2000:
When the newspapers took up my accusation, CONI [the Italian Olympic committee] started a separate enquiry. Neither of these investigations seemed to be getting anywhere; on the contrary all the witnesses denied everything. My situation was becoming extremely difficult as CONI was ready to sack me.
Everything around me appeared to be crumbling. First Athletics Federation [FIDAL] withdrew my appointment as National Coach, then the Civil Court of Rome decided my accusations had no foundation and dismissed the case; the Committee established for the CONI investigation was about to do the same.
With the few friends still ready to help me, I stubbornly continued to look for proof of the fraud until I found a young Field Judge, who trembled even as he spoke, but told me he had overhead the other judges when they agreed to arrange the fifth jump. He said: "I think they recorded the distance, by electronic instruments, before Evangelisti jumped".
I now had a clue and I started looking for the television recordings of the event. A journalist friend of mine agreed to let me watch hours of film recorded with various cameras. After a long day in front of the video I finally found what I was looking for. The film showed clearly how the Field Judge went to the pit, placed the marker, focused the Seiko apparatus, returned to the pit, retrieved the marker and then waited for Evangelisti to jump.
This was possible because it was done during the national anthem in a medal ceremony. Meet organizers had ordered that all athletes, officials, fans, and everyone else in attendance stop what they were doing and face the flags during those anthems.
Ironically, Donati's cause was helped by Italy's fascination with football. Vyv Simpson explains in Dishonored Games: Corruption, Money and Greed at the Olympics:
The sports journalists at RAI, the state TV service, had been as troubled as most other reporters by Evangelisti's amazing recovery in the last round of the long jump. They came up with the idea of applying one of their favourite video tools the 'Telebeam'–devised for analysing how goals were scored in soccer–to tapes of the long jump.
They showed the results on the main evening news. Their astonishing conclusion was that Evangelisti's last jump was no more than 7.90 meters (25′ 11″).
The IAAF, under the leadership of Italy's Primo Nebiolo (also the head of FIDAL), initially refused to look into the affair. The investigation fell on CONI, which eventually agreed that the fix was in (given Donati's incontrovertable video evidence) and that Evangelisti should have been fourth behind Myricks. From the LA Times:
Before the final round in the long jump, Donati said, FIDAL officials sent the two British supervisors for the measuring computer to supervise the pole vault competition and disconnected the computer. He said all jumps in the final round were measured only by tape.
One of the major gaffes of the competition occurred that afternoon, when the awards ceremony for the women's shotput interrupted Soviet pole vaulter Sergei Bubka's attempt at a world record. Donati charged that the mistake resulted from the meet's technical director, Paolo Giannone, leaving his grandstand box and going onto the field to assure that Evangelisti was given an exaggerated measurement. Donati said the only officials around the long jump pit during the final round were Italians.
The officials were banned and Nebiolo's assistant, Luciano Barra, resigned from FIDAL for running a shoddy investigation.
So the fix was in, but arranged by whom? Giannone told one skeptic, "You must understand, we were told that Evangelisti had to get a medal." We still don't know who told him that, but the suspicion is Nebiolo himself. He was a long jumper, he was emotionally invested in Italian track and field success, and a 1996 Sports Illustrated story reported that "Nebiolo and his wife, Giovanna, have no children, and, according to one associate, 'Evangelisti was like a son to the Nebiolos'." Nebiolo went to his grave denying that the IAAF had any authority to overrule the long jump officials.
9. Berlino!
Berlin, 2009
The mascot ran amok at the 2009 Worlds. The Guardian called him the mascot of the year and the Science of Sport blog called him the greatest sports mascot ever.
The video below doesn't cover all of his greatest moments. Besides goofing off with Usain Bolt (who showed up wearing an "Ich Bin Ein Berlino" shirt), bear-hugging athletes, and piggy-backing Melaine Walker right into a stack of hurdles, he apparently ripped off his jersey Robert-Harting style, racewalked under the Brandenburg Gate, and ran along side the 10k finalists for a straightaway.

Berlino's antics were not a great sporting event per se. But they were amongst the most memorable things at a wonderful World Championships, and for that he deserves high ranking. Pure unadulterated joy.

8. Great Britain beats USA in 4×400
Tokyo, 1991
This is considered one of the greatest moments in modern British track and field history. The USA's greatest strength has always been the men's 4×400 relay, and US teams usually only lose in cases of drug DQs or injury depletion. Going into 1991, the last time a US 'A' team was beaten was in 1952, when a Jamaican team including two Olympic 400 champions (Arthur Wint and George Rhoden) and a world record holder (Herb McKenley) barely nosed out the Yankees.
The 1991 U.S. team was similarly stocked with stars: Andrew Valmon, the '91 world indoor silver medalist; Quincy Watts, who would become Olympic champion in '92; Danny Everett, who won the 400 bronze two days earlier; and Antonio Pettigrew, who won the 400 gold.
The Brits had a quality foursome as well, but not nearly as accomplished. Roger Black won silver between Pettigrew and Everett, and Kriss Akabusi won bronze in the 400 hurdles. Iffier legs were provided by Derek Redmond, who had once held the British record at 44.50 but had dealt with many injuries (and for which he would become unintentionally famous in 1992), and long sprinter John Regis, who was basically a rookie at the distance.
As to what happened in the race? It's much easier for you to watch than for me to explain.

It's such a well-remembered moment in British sporting history that Black and Akabusi make a good amount of money off of it on the motivational speaking circuit. From The Guardian in 2007:
'I think one of the reasons why myself and Kriss give so many speeches is because we have that story to tell,' said Black, whose presentations are generally considered to be among the most entertaining of their kind. 'Everyone wants to talk about team work and the dynamics of that. It was a fantastic story – changing the running order and underdogs coming through. People love it, even those who were too young to see it at the time.'
…
'The line-up was supposed to be myself, Kriss, John and Roger,' said Redmond. 'But we changed it around to be Roger, myself, John and Kriss and it worked. We won by one-tenth of a second.'
The performance, encapsulated by Akabusi roaring past individual champion Antonio Pettigrew down the home straight on the final leg and into the arms of his delirious team-mates, captured the imagination of the British public…
The four share their memories in this Youtube video (embedding disabled).
7. Saladino snatches victory
Osaka, 2007
There have been maybe ten moments I've seen in track and field that made me literally jump up out of my chair with a yell and punch the air. This was one of them.
Of all the US broadcasts of the World Championships, the 2007 edition was given by far the best treatment. It was on Versus (aka "The Lance Armstrong Channel" and later to be rebranded as NBC Sports) and was a repackaging and reediting of some foreign feed–I cannot recall any U.S. talking heads. Since the meet was held on the other side of the world, it left plenty of time to edit well. That truly helps field event coverage.
Panama's Irving Saladino led the long jump after the first three rounds with 8.46 meters (27′ 9¼"). In the fifth round, Italy's Andrew Howe overtook the lead by one centimeter (and broke his PR and the Italian record) with 8.47 (27′ 9½"). He celebrated wildly, jumping and screaming and tearing off his number. "I'm the best! I'm the best!" he yelled while posing for the camera. He thought he had Saladino beaten.
He thought wrong. A medal ceremony made Saladino wait to make the final attempt of the evening, and then all eyes were on him. He calmly came down the runway and popped a big one, beating his own chest while coming out of the pit. Howe had an "Oh, shit" look on his face while they measured it, and when it came up as 8.57 meters (28′ 1½"), Saladino had snatched victory from the jaws of defeat.
6. Mary Decker wins the 1500/3000 double
Helsinki, 1983
It's hard for anyone under the age of 35 or so to truly understand how important this was, how huge a story it was in the mainstream sports press. The entire world of sports was different in 1983–track and field was a "major" sport while the NBA Finals were on late-night tape delay. In the public's perception, distance running had progressed from freakshow to trendy activity to real live athletic contest. The Summer Olympics were a big deal and coming to the USA the next year for the first time in 52 years.
And then there was beating the Soviets. It's an odd thing to think that Americans ever thought of themselves as underdogs in anything given the huge advantages in wealth, population, geography and raw materials. But there were sports and events where We Could Not Beat Them, or so we believed. In the nascent world of women's sports in the early 80s, that was pretty much everything besides the sprints.
Decker had already captured the public's imagination some ten years earlier by beating the hated Soviets in the annual dual meet while just 14 years old. Growing up was not kind to her, as she suffered injury after injury and could not compete in the '76 Olympics, and then she missed the '80 games due to the U.S. boycott. That made the 1983 Worlds the first international championship of Decker's career, yet she was a bona fide celebrity.
As for the races, you can watch read Kenny Moore's captivating story in Sports Illustrated or watch the video below. She ran from the front and won. She truly ran the Russians off their feet, as her competitors stumbled at the finish line and one actually fell while Decker powered to victory. It was on every year-end sports highlight reel.

For her efforts, Mary Decker was selected as Sports Illustrated's Sportswoman of the Year, then only the third woman to ever earn the honor. The photo was one of only three times that the Worlds have been on the cover of SI.
We know what we like. We know how we feel. In 1983 we honor Mary Decker as our Sportswoman of the Year. We do so for her dramatic double victory in the 1,500 and 3,000 meters in the first World Championships of track and field, in Helsinki; for coming to hold all seven American records from 800 through 10,000 meters; for breaking, over the past two years, seven world records—an unprecedented feat both in terms of absolute number and in the span of distances over which those marks were achieved—and for being undefeated this year in 20 finals, on tracks indoors (three) and outdoors (16) and on the undisciplined surface of a road, an unrivaled and masterly accomplishment.
5. EPO Cheats Out
Edmonton, 2001
This may be my most controversial choice, but remember what my criteria is: memorable. I remember it very well because I was there.
Through the 2000 season, Russian Olga Yegerova was a good runner but hardly stood out. She was 8th in the 2000 Olympic 5k final and ahd only once finished above 4th in a Golden League meet. Then in 2001 she began a remarkable streak, winning the World Indoor title at 3000 meters and going undefeated in the Golden League. She developed an amazing kick and her times plummeted.
A reliable EPO test had been developed in time for the 2000 Olympics and came into wider use in 2001. France had just gone through its own EPO problems in the 1998 Festina affair and French authorities were keen to use the new test. Yegerova submitted a urine sample at the Golden League meet in Paris and it came back positive.
But there was a problem. This was the eventual statement from the IAAF, shortly before the World Championships began:
The IAAF has lifted the suspension of the Russian athlete Olga Yegorova, after receiving further information this morning regarding the validation of the testing system which led to the athlete's positive finding for EPO at the Paris Golden League meeting on 6 July.
Testing for EPO was first conducted at a major Championships last year at the Olympics where athletes were asked to provide samples of both blood and urine. The Sydney protocol involved a screening of the blood sample to provide an indication of whether EPO was present in the athlete's body, and this was then confirmed by a follow up urine analysis.
At this time, it remains the only means of testing for EPO that has been scientifically validated. Since Sydney, further extensive scientific research has been undertaken to finalise a single urine only test. The research is believed to be complete, but the IAAF has been informed that the test still awaits final validation. The IAAF believes that, in the circumstances, the test conducted by the French authorities on Ms Yegorova in Paris should not have been carried out.
Thus an athlete who returned a positive test was allowed to compete.
At the time there was a lot of back-and-forth. Were the French out to get anyone in order to make themselves look credible? Was the test reliable? And so forth. Remember, this was when many reasonable people didn't think Lance Armstrong or Barry Bonds were on anything. But quite a few athletes knew what was going on, and some of them did not like it one bit.

So when Yegerova stepped up to the starting line in the 5k heats, two of them made their opinions known. Paula Radcliffe and Hayley Tullett held up a hand-made sign that read "EPO Cheats Out". After only two laps they were forced to take down the sign, but the point had been made in front of a worldwide audience: some athletes do this but not all of us and we don't want to be associated with them.
Canada won no gold medals at the Worlds, but Edmonton would have won a Lady Byng trophy if track and field had one. When the 5000 meter finals came around, the 50,000 fans in Commonwealth Stadium told Yegerova exactly how they stood on fair play. Tom Barrett for the Edmonton Journal:
Only one athlete was lustily booed at the world championships. Only one gold medalist skipped the lap of honour. Only one woman was shunned by her competitors.
Meet Olga Yegerova of Team EPO, your new 5,000 metre world champion.
Yegerova broke away in the middle of the backstretch and sprinted away to the finish, where she was met with a hail of boos and broke into tears.
Great Britain's Jo Pavey…didn't hold her fire on the Yegerova issue, saying it was "disgusting" Yegerova was allowed to run. Pavey says she hopes the Yegerova controversy will be the start of a new era in distance running, where fans will demand regular, reliable out-of-competition testing to scare the cheats straight.
I was one of those who booed her, as were most in the Track and Field News Tours seating area, and I was proud that the multitude joined me. Pavey's wish has more or less come true, as multiple Olympic champions have been caught and disqualified. Yegerova was one of eight Russian athletes who received a doping ban in 2008 for manipulating urine samples.
4. Jonathan Edwards goes off the charts
Gothenburg, 1995
Edwards had a remarkable 1995 season. He broke the triple jump world record in July with 17.98 meters (59′ 0″) and in June had jumped a virtually unbelievable 18.43 (60′ 5¾") with a wind just over the allowable limit (+2.4).
At the World Championships, he was otherwordly. His first attempt broke his own world record with 18.16 (59′ 7″). Instead of quitting there, he stepped up for a second attempt and jumped 18.29 (60′ ¼").
From the EAA:
The leap caused reverberations around the world and lead to Edwards appearing on the front pages of hundreds of newspapers and magazines, and not just those dedicated to the sport.
"Edwards strains belief," was the headline of the respected American magazine Track and Field News. "How much further can this man jump?" gasped Athletics Weekly on its front cover.
…
"The first world record was okay, but neither of the jumps felt as good as the ones in Lille (Villeneuve d'Ascq), my hop and step were about 50cm less than Lille, I just had a massive jump.
"Even then, I wasn't quite aware of how far they were, I was surprised when it was 18.29m. It's just so surreal though, I've broken the world record twice and it had lasted 10 years before I broke it earlier in the season. It just doesn't make sense," added a stunned and ever-modest Edwards back in 1995.

3. Moses wins, but barely
Rome, 1987
Edwin Moses' amazing career in the 400 hurdles almost never knew defeat. There was his amazing 107 straight wins. He only lost nine times in 150 meets over his brilliant career (according to my count). I doubt any of his 141 victories were as close as this one, though.
That storied win streak came to an end earlier in the year when Danny Harris beat Moses. The last man to beat him before that, in 1977, was Harald Schmid. Both were in the final; Moses drew lane 3, Schmid in 4, and Harris in 5.
Moses took advantage of the inside lane by taking it out hard before his rivals could see him. Then he began to come back to the field.
Former TFN managing editor Jeff Hollobaugh:
At the final hurdle, the exhausted Moses led by a mere three feet. Harris stumbled and lost ground, while Schmid moved into second. All three sprinted hard, with Harris moving fastest. All three leaned at the same time. Observers could not tell who had won. Moses started on his victory lap ("perhaps from habit alone" observed Track and Field News). Harris and Schmid waited for the verdict.
Moses claimed the gold in 47.46, while Harris and Schmid both timed 47.48. No one had ever run faster for second or third place — or fourth, fifth, sixth, seventh and eighth, for that matter. All hailed it the greatest hurdle race ever.

2. Lightning Bolt
Berlin, 2009
This was Usain Bolt at his best. Words fail.

1. Lewis-Powell long jump duel
Tokyo, 1991
This was the greatest battle in track and field history and one of the greatest in any sport. Two of the all-time greats went toe-to-toe and jumped the furthest that anyone ever has.
The pre-meet hype…

Powell started weakly with 25'9¼" while Lewis led off with a businesslike 28'5¾".
In the second round, Powell improved to 28'¼" while chopping his steps on the approach.
In the third round Lewis hit a wind-aided 28'11¾", the best of his life, while Powell went just 27'2½".
The first three rounds on video:

In the fourth round Lewis went 29'2¾", breaking Beamon's world record, but the wind was over the limit (2.9) and would not stand as a record. Then Powell came up.
He exploded off the board for a huge jump. The wind read 0.3. The measurement came up as 8.95 meters (29'4½"). Powell had the world record–and led his rival. Powell was ecstatic, but was certain that Lewis would retake the lead and that he'd have to break it again in order to win.
Lewis thought he'd pass Powell too. He'd often had to come up with late-round heroics to stay unbeaten for as long as he did. He answered with 29'1¼", the second-best win-legal mark of all time, but still trailed.
The fourth and fifth rounds on video (embedding disabled)
From Kenny Moore's the cover article for Sports Illustrated:
Powell folded his hands in prayer. Lewis's knees came high as he sprinted down the runway. The jump was not lofty, but it was long. It was 29'0″. Powell had it all.
Abashed, Lewis put an arm briefly over Powell's shoulders but couldn't seem to bring himself to look him in the face.
Powell was overjoyed. He embraced the dumbfounded board judge. "I wanted to hug somebody," said Powell. "He was in the way. He got a hug."
Powell then climbed into the stands, through shrieking Japanese who all wanted hugs, and found Huntington, who received a crushing one.