No Comments
Daily News Roundup: Missed Opportunity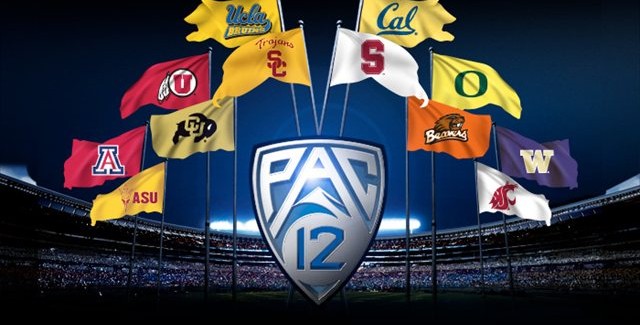 I'm working on a story for Track and Field News about the resurgence of dual meets in college track and field. Or, more accurately, a resurgence over the last few years followed by a step backwards in 2014.
There are a lot of duals (and triangulars and quadrangulars) in the early part of the indoor season, and after that there's not so many. Arkansas won the men's dual meet national championship last year but is already done all the duals/tris/quads they're going to do this year. Oregon's Pepsi Team Invitational is gone–a tradition that dates from 1987 and once called "the best event on Oregon's track and field schedule" by the Addicted to Quack blog. LSU has but one this year, a triangular at Texas A&M next week, which is also the only meet of its kind on the Aggies' schedule. Only UCLA, the hard-core old-school program among the major conferences, has much outdoor dual-meet action.
OK, maybe you're not as big a fan of dual meets as I am. Maybe you don't believe as I do that they are now and always have been the easiest way to get a general college sports fan interested in a track meet. But there's one place where it's undeniable that a ball has been dropped.
We now have an ever-expanding galaxy of cable college sports channels. The Big Ten Network has been joined by the Longhorn Network and the Pac-12 Network, and the SEC Network will be launched by August. So far as I know, there will be only three track meets getting live coverage on those channels this spring. Those are the Texas Relays, Arizona at Oregon, and USC at UCLA. Three meets. That's it.
Why does college track get such little coverage on TV? Because the meets are too damn long. You're not going to get on screen unless the meet can be held in less than three hours, and that's not going to happen unless the meet has four or fewer teams. This basically means that duals, tris and quads are the only way a college meet is going to get on TV (unless it's a cultural institution like the Penn, Drake or Texas Relays–and there are only three of those).
Just imagine the recruiting advantage a team could gain by getting on TV several times a year. That should be incentive enough for coaches to tweak their schedules.
Links
Kevin Sully ran down all of the pro action and how a track fan should watch the Winter Olympics in the Monday Morning Run.
I covered all the college action in the College Weekend Recap.
News
Runner's World's Morning Report has all the weekend's news.
Lolo Jones and Lauryn Williams are on the Olympic bobsled team.
More from ESPN
Lightly reported news from New Zealand: Nick Willis opened his season with a 3:55.98 mile.
Running Times ranks the top ten marathoners of 2013 for the world and the USA. More accurately, they report the statistical formula used by Ken Young–and a world record is not enough to be #1.
More from Running Times
Spikes Mag talks to DeeDee Trotter. Key quote: "Indoors is like track and field extreme".
More from Spikes Mag
Qatar may make a bid for the 2019 World Championships. Its average low temperature in August is 87 degrees.
More from Inside the Games
The IAAF talks to David Oliver. Key quote: "Having a favourite training session is like asking 'what is your favourite dental procedure?'"
More from the IAAF
Usain Bolt will run in the Paris stop on the Diamond League.
Scott Bush tells us what we learned at the USA Half Marathon Championships.
More from RunnerSpace
Video of the day
A race that you probably missed…