One Comment
The Weekend's Best Matchups -- May 17-18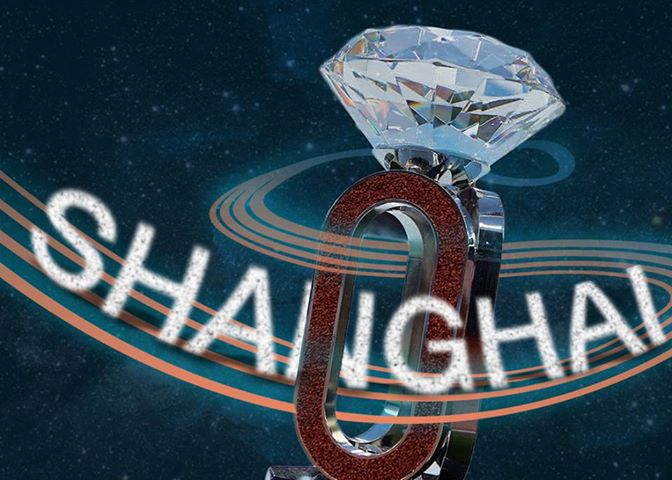 Jesse Squire | On 17, May 2013
College track is taking a week off but there's no shortage of action in the Shanghai stop on the Diamond League tour. Here are the top ten matchups to look for today.
1. Carmelita Jeter vs Shelly-Ann Fraser-Pryce
100 meters, Shanghai Diamond League
Shanghai Stadium, Shanghai CHN
Saturday, 8:28pm local time (8:28am ET)
This is a legitimate #1 vs #2 sprint matchup, a rare thing this early in the year. Athletics Weekly puts it at the top of their races to watch. Fraser-Pryce, the reigning Olympic champion, won the 200 meters at last week's Diamond League opener in Doha. Jeter, the defending World Champion and Olympic silver medalist behind Fraser-Pryce, had a minor injury at the Mt. SAC Relays last month and this will be her first test since then.
Meet website
Universal Sports live webcast (availability limited) | Free but sketchy webcast
Athletics Weekly: Ones to watch at Shanghai
2. Nick Willis' Winning Streak vs Asbel Kiprop
1500 meters, Shanghai Diamond League
Shanghai Stadium, Shanghai CHN
Saturday, 8:14pm local time (8:14am ET)
Willis, the 2008 Olympic silver medalist for New Zealand, is having his best spring in quite a long time. He's riding a win streak of eight races, including some nice paydays at the Drake Relays and Medtronic TC Mile. He joked that he's OK with that streak coming to an end when he races David Rudisha over 800 meters next week, but I'm sure he's dead set against it ending any earlier than that.
His main competition is likely to be Kenya's Asbel Kiprop, the supremely talented and inconsistent Olympic gold medalist in 2008 who won last week's Diamond League opener. Last week's runner-up, Bethwell Birgen, is also in the race.
3. Aries Merritt vs Jason Richardson
110m hurdles, Shanghai Diamond League
Shanghai Stadium, Shanghai CHN
Saturday, 9:52pm local time (9:52am ET)
This is also unquestionably a #1 vs #2 matchup, but unlike a sprint race, it's hardly unusual for the top hurdlers to face each other. Merritt was the dominant athlete of the late 2012 season, winning the Olympic title and then taking the world record down to a time we never thought we'd see. Richardson hardly lost to anyone last year save Merritt. David Oliver has run well so far this spring and could be in the mix as well.
Shanghai Daily: Richardson-Merritt clash tops billing in Shanghai
4. Young vs Old
400 meters, Shanghai Diamond League
Shanghai Stadium, Shanghai CHN
Saturday, 8:38pm local time (8:38am ET)
The 400 meters is a young man's event, and the two youngsters who dominated last year's season are here in Kirani James and Lugeulin Santos. 20-year-old James won Olympic gold and 19-year-old Santos won silver. Leading the way for the old runners is LaShawn Merritt–and yes, at 26 years he is old for the 400 meters.
IAAF: Seven 2012 Olympic Champions in Shanghai
5. Diamond League Rematches
Men's high jump and javelin, Shanghai Diamond League
Shanghai Stadium, Shanghai CHN
Saturday, 7:40 and 8:34pm local time (7:40 and 8:34am ET)
It's only the second meet on the Diamond League tour and two events already have upset winners taking on the favorites for a second time. Last week's high jump was unexpectedly won by Ukrainian Bohdan Bondarenko over Mutaz Essa Barshim, the local hero and world leader. The javelin was likewise an upset, with favorites Tero Pitkamaki and Andreas Thorkildsen knocked off by Vitezslave Vesely, a quality Czech thrower who was a bit off the radar. The favorites will be seeking redemption, and the surprise winners will be seeking proof that they belong at the top.
6. Javier Culson vs Michael Tinsley
400m hurdles, Ponce Grand Prix
Francisco "Paquito" Montaner Stadium, Ponce PUR
Saturday, 10:00pm
Culson won Olympic bronze last year behind Tinsley's silver, but Culson will be the local hero. The Ponce native runs for Puerto Rico, and that where this fifth stop on the World Challenge tour is taking place. Last on the schedule, the race is being set up as the highlight of the meet. Were he to win it would be Culson's fifth straight victory at this meet, but it looks like a long shot. He was just fifth at the Drake Relays and a DNF in his next outing. Tinsley comes in as the world leader and undefeated in three races, including last week's Diamond League opener.
Meet website
IAAF: Culson vs Tinsley London rematch to highlight Ponce Grand Prix
7. Meseret Defar vs Genzebe Dibaba
5000 meters, Shanghai Diamond League
Shanghai Stadium, Shanghai CHN
Saturday, 9:25pm local time (9:25am ET)
Defar has been at the top of distance running for a very long time, winning Olympic gold in 2004 and 2012. It's been four years since she set the 5k world record, but she did win the Olympic final last year. This will be her first race since then. Probably her biggest competition comes in the form of Genzebe Dibaba, the younger sister of her old rival Tirunesh, who has made major strides in the 1500 so far this year.
These aren't the only top athletes to watch, either. Watch for Silvia Kibet and Gelete Burka, among others.
8. Greg Rutherford vs Irving Saladino vs Dwight Phillips
Long jump, Shanghai Diamond League
Shanghai Stadium, Shanghai CHN
Saturday, 8:30pm local time (8:30am ET)
These are the last three Olympic long jump champions, a rather unusual matchup. Phillips and Saladino appear a bit past their primes, and the real competition is likely to be between Rutherford and Mitchell Watt, the Olympic silver medalist, and Will Claye, the Olympic bronze medalist. It's quite a lineup they've put together here.
Gulf Times: Brit hero facing 'biggest challenge' since London
The Star: Rutherford faces ex-champs in Shanghai race
Sportal.com.au: Long jumper Watt back in action
9. Athletes vs Standards
Oxy High Performance Meet
Jack Kemp Stadium, Eagle Rock CA
Friday, 6:40pm local time (9:40pm ET)
There's a lot of US talent on the track on Friday night, but make no mistake: this meet is not about competition. It's about making standards, plain and simple. Mostly World Championships 'A' standards are the goal, but 'B's and even USATF Championships standards are targets too.
What are those standards? They are 1:45.30/3:35.00/8:26.00/13:15.00 for men, 2:00.00/4:05.50/9:43.00/15:18.00 for women.
Why is it important for track fans if a bunch of athletes hit these standards? It makes next month's USATF Championships more interesting. If a significant number of athletes in, say, the 1500 meters have achieved the Worlds 'A' standard, then it's a much more wide-open competition to make the U.S. team. I remember 20 years ago, when the USA had a hard time getting even one runner under the 3:38.00 standard in place back then, and it made the national championships more or less a "so what?" kind of race.
The other main competition here is a Canadian assault on whatever poor sap Flotrack has lined up to announce this thing. I mean, just try to get out "Lemlem Ogbasilassie", "Karine Belleau-Béliveau" and "Charles Philibert-Thiboutot" in the midst of a race while saying other names too. This is their revenge for the War of 1812.
Meet website | Live webcast (subscription required)
Let's Run: Quick preview and heat sheets
Let's Run: Alberto Salazar Talks Prior to 2013 USATF Oxy High Performance Meet
RunnerSpace: Catching Up With Chris Solinsky
10. Pro track vs. obscurity
Atlanta Grand Prix
Greater Atlanta Christian School, Atlanta GA
Friday, 7:00pm ET
Professional track and field in the USA as a self-supporting entity has basically gone the way of the dodo. There are a few meets propped up by shoe companies (Nike Prefontaine Classic, Adidas Grand Prix, New Balance Boston Indoor Grand Prix) and college meets that bring in pros (the Penn Relays and Drake Relays are prime examples), but in terms of meets that can stand on their own, there's the Millrose Games and that's about it.
Three groups have come together here to try to change that: agent Paul Doyle, USATF's Georgia association, and the Track and Field Athletes Association union. They've got some pretty big names here–Ashton Eaton, Lolo Jones, and Reese Hoffaa–all of whom have been on the late-night talk show circuit. I think it's a great idea.
It's also getting no traction in the media whatsoever. Go ahead, do a Google news search for anything about the meet and any of its stars. I get one article that talks about grade schoolers being active and barely mentions the meet, and that's it. The meet website doesn't have start lists. It says it's being live-streamed on Flotrack, but Flotrack's website doesn't say boo about it. This is professional track and field?
Meet website | Live stream (supposedly)
Press release: Professional Track & Field Comes Back to Atlanta on Friday