No Comments
National Championships - What To Watch Thursday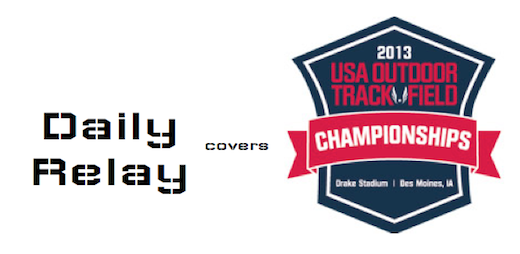 Jesse Squire | On 20, Jun 2013
I hear there is some sort of basketball game on TV tonight. That will have to take a back seat to this evening's 10,000 meter races. Maybe I'll watch the second half.
The 10k races are at 9:20pm (women) and 10:00pm (men), Eastern time, and should be very interesting affairs. Pat Price has your previews.
All of today's action will be webcast at USATF.tv — free and no cumbersome registration required. If you're like me and you have a bunch of Apple products, you can watch the webcast on your iPhone or iPad and mirror it onto your Apple TV.
Of course, all the info you need to know is on our USATF Nationals page — links schedules, results, previews, you name it.
Other finals today…
The first day of the heptathlon begins at 3:35pm (ET) — preview here
The women's triple jump gets underway at 4:00pm (ET) — preview here
The men's triple jump goes off at 7:00pm (ET) — preview here
The women's javelin throw takes flight at 7:15pm (ET) — preview here
Key qualifying rounds today…
The women's 1500 brutally cuts down from 32 entrants to 12 finalists in a pair of semifinals. The Cain Train departs the station at 5:40pm (ET).
Even more brutal: the men's 1500 goes from 47 entrants (!) to 12 finalists in three semifinal heats at 6:00pm (ET).
Other national championships…
The Canadian Championships are in Moncton, New Brunswick. Go to Trackie.ca for everything you need, including a live webcast.
The Jamaican Championships get started today in Kingston. TrackAlerts.com has everything you need.