One Comment
The Monday Morning Run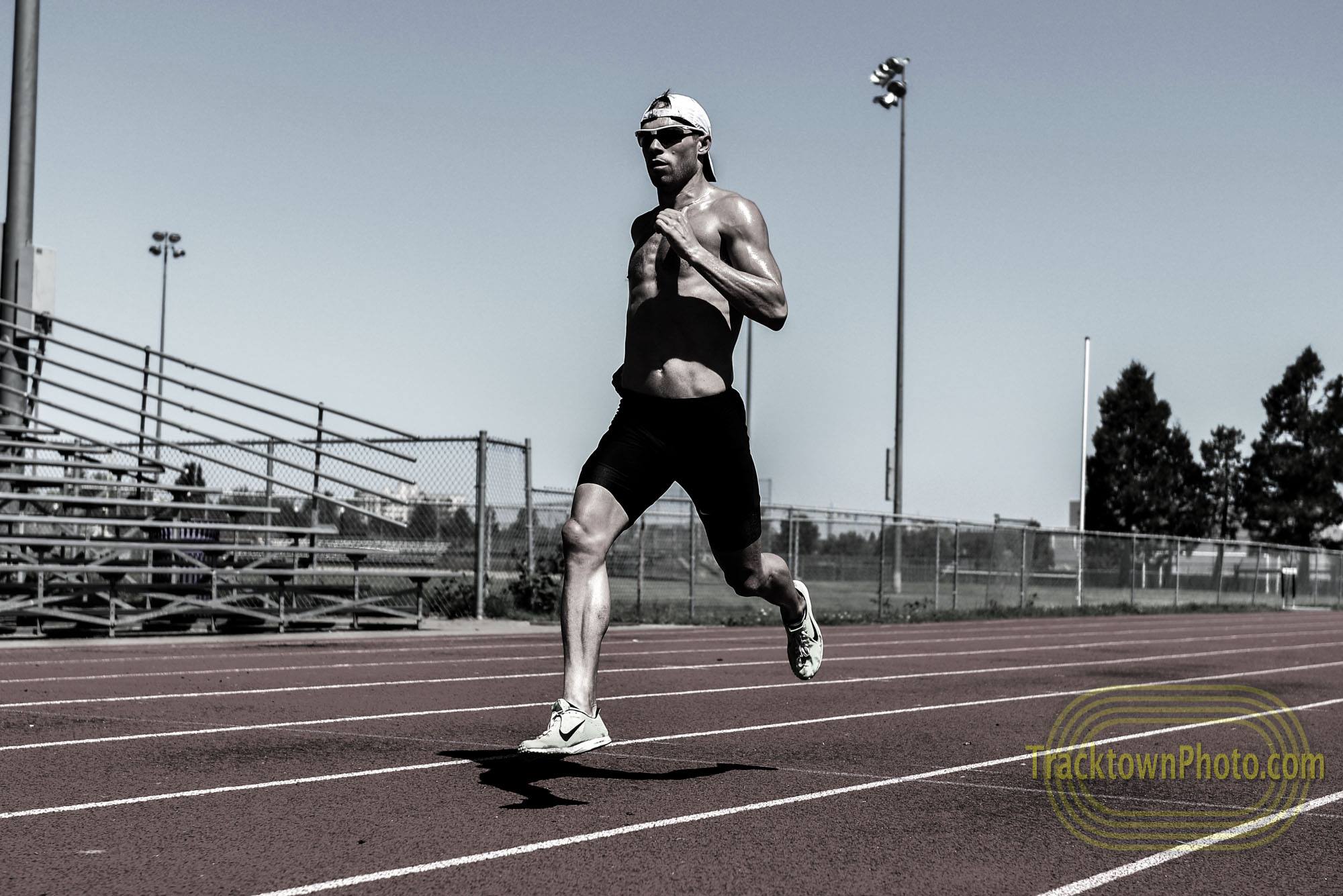 Kevin Sully | On 06, Jan 2014
Welcome to the first edition of the Monday Morning Run in 2014. We promise to keep it interesting in the new year, both in this space and in all of the content on the Daily Relay.  It won't be easy though.  Not when the sport is essentially on a yearlong recovery lap before it ramps up again for another cycle of World Championships and Olympic Games.  It's not that we are going to ignore 2014.  We just don't know how to treat it yet.
The marathon is not slowing down in 2014. With Mo Farah and Kenenisa Bekele scheduled to make their debuts and the incredible depth in the event the major marathons will be as "must see" as ever.
On the track, it is a different story entirely. The three words "non….championship…..year" will hang over the season and might create lackluster competition or it could provide the perfect opportunity for those who want to try something new, see Nick Symmonds's record chase or Ashton Eaton in the 400 hurdles.
The last non-championship year in 2010 brought us the first American to break 27 minutes in the 10,000, the beginning of David Rudisha's reign and what would turn out to be Jeremy Wariner's final year at the top in the 400. Also, Tyson Gay beat Usain Bolt in the 100 back when the fastest guys used to race each other outside of championships.
Even if the carrot isn't there at the end of the season, there still will be great performances and interesting head-to-heads battles. We just don't know where they are going to come from.  There won't be one marquee meet to focus on, which means there are several that at least have some claim for the title of best meet of 2014.
For my list, I'm not just looking at which will produce the best marks (otherwise it will essentially just be a list of Diamond League meets). Instead, I'm also factoring which meets could have the most competitive races, interesting match-ups, and highest level of watchability. Which will be the best? Who knows? Here are seven track and field meets that have something to offer. Listed in chronological order:
What is the best track meet in 2014?
World Indoor Championships: Sopot, Poland March 7-9
Although World Championship is in the title, I still can't get past the time that Ato Boldon told us on the podcast that on a scale of 1-10, a World Indoor medal was worth a two. With no Olympics or World Championships, more athletes should be running indoor this year. Until the money increases, this meet (and the rest of indoor season for that matter) will be just an appetizer for the outdoor season to follow.
IAAF World Relays: Nassau, Bahamas May 24-25
This inaugural event scores high on the novelty scale. They will run a 4 x 100, 4 x 200, 4 x 400, 4 x 800 and 4 x 1500 over the two days of competition. Relays are a ton a fun for spectators (and athletes), but it is highly predicated on who shows up. Jamaica's "B" team in the 4 x 100 is dramatically less interesting than seeing an exchange featuring Bolt and Blake. Ditto for Kenya in the 4 x 800 and 4 x 1500. Even with "B" teams the world records for the 4 x 200, 4 x 800 and 4 x 1500 could be threatened.
The thinking behind the meet is sound. Take two things fans like, competition between nations and relays, and build a meet around it. Getting the best four from your nation to commit in late May is more problematic. Maybe a trip to a Caribbean island will be enough to convince the big names. Nobody is asking my opinion, but distance medley > 4 x 1500 and 4 x 200 with a two-turn stagger > 4 x 200 with a four-turn stagger.
NCAA Track and Field Championships: Eugene, Oregon June 11-14
While the pool isn't as large as an international meet, there is no question that athletes in this meet will be going all out. The same can't necessarily be said for the rest of this list. Just look at last year's nominees for the Bowerman. Brigetta Barrett, Brianna Rollins, Kori Carter, Derek Drouin, Lawi Lalang and Julian Wruck. All six weren't just "NCAA good" and all six turned in some of their best performances of the year at NCAAs. The head-to-heads will be great and virtually ever event has a name that you will be following in the years to come.
USA Championships: Sacramento, California June 26-29
The shakiest member of the bunch. The United States does have the best overall men's and women's track and field team, but with no championship to qualify for, who will show up? Sacramento's warm and dry climate will be a welcome sign for sprinters; however, some of them might prefer to get an early start in Europe. The weather and tactical racing also might dissuade some of the elite distance runners. Danny Mackey, the coach of the Brooks Beasts, has already said that his group will most likely not make the short trip down from Seattle.
World Junior Championships: Eugene, Oregon July 22-27
The biggest meet for the under 20 crowd takes place for the first time in the United States. The list of meet record holders includes: Adam Gemili, Kerron Clement, Conseslus Kipruto, Veronica Campbell-Brown, Genzebe Dibaba, Jacko Gill and Carolina Kluft.
Mary Cain will be the biggest American star, but this meet has always been about new names emerging on the world stage. For that age group, a World Junior title carries as much weight as a World Championship or an Olympic medal.
Another interesting subplot will be how Eugene handles hosting a global championship. There is no reason to believe it won't be a huge success like the Olympic Trials and the Prefontaine Classic. There will be extra pressure now that Vin Lananna has said that the city wants to bid for the 2019 World Championships.
Also, there will be an age controversy in this meet. Most likely it will involve an athlete who wins his or her race by 20-30 meters. You have been warned.
Commonwealth Games: Glasgow, Scotland July 27-August 2
Since last year, the Commonwealth Games has been the birthday party that nobody really wants to attend, but is afraid to say no to. Yohan Blake, Usain Bolt and Mo Farah have all been noncommittal about their participation. On paper, a meet involving the stars of the Queen's current and former possessions is enticing. Jamaica, Bahamas, Kenya and the United Kingdom alone bring in enough stars to make pretty much every event on the track an interesting watch.
So we are back to the question, once again, of who will actually show up. Maybe a combination of guilt and patriotism will be enough to push the headliners to spend a few days in Glasgow. Farah will be under the most pressure of any athlete, especially given the meet is in his backyard. Regardless of what he decides, the British press will assuredly criticize him.
European Championships: Zurich, Switzerland August 12-17
Ten days after a weeklong meet in Europe, there is another weeklong meet in Europe! This isn't as poorly timed as 2012, when the Euros were held a month before the Olympics, but the scheduling still isn't ideal if they wanted to create the best possible fields.
Europe always does the field events big, so if the throwing and jumping are your things, this may be the apex of 2014. This meet has the disadvantage of coming after the Commonwealth Games and in the midst of the Diamond League schedule. By the time August rolls around, there is usually some attrition due to injuries, drug suspensions and athletes simply choosing to end their season early.
Diamond League Finals: Zurich, August 28; Brussels, September 5
Since the Diamond League final is split into two meetings, Zurich and Brussels, it probably isn't fair to include them both on this list. The best single meet in the Diamond League may come earlier in the summer in Monaco or Paris where the fast track and the big prize purses have typically created a fun three hours for track fans.
Zurich and Brussels could be fantastic or flat. We really won't know until the season gets rolling and we see who is placing an emphasis on the off-year.
My picks for best of 2014:
For Novelty: World Relays
For Marks: Diamond League Finals
For Competition: World Juniors
For Combination of Competition of Marks and Competition: NCAA Championships
The Medalists
Recognizing the top three performances of the week….
Gold: Japhet Korir
The 19-year-old Kenyan is turning into the preeminent cross country runner in the world. Last season, through the mud and hills in Poland he won the World Cross Country Championship. On Saturday, he won the IAAF cross country race in Antrim, Northern Ireland. Korir will race again on Monday, giving credence to every high school cross country coach in American who says that yes, you can run two cross country meets in a week.
Silver: Mimi Belete
The women's winner in Antrim beat multiple-time track medalist Maryam Jamal in the 5.6 K course.
Bronze: Boris Fyodorov
While the Packers and 49ers were freezing during their playoff game at Lambeau Field on Sunday, Fyodorov was recovering from running a marathon in -38 Celsius in Siberia. I say "recovering" in the loosest possible terms. After setting the world record there is no indication that the cold temperatures fazed him. Fyodorov completed the race in 5:08 and now he reportedly wants to try another one, this time in -60 Celsius.
Other News…..
You've probably already heard, but Nick Symmonds has left the Oregon Track Club and signed with Brooks. Ken Goe has the full story.
Asbel Kiprop denies that he assaulted a police officer in Kenya.
Team Run Flagstaff launched featuring Ryan and Sara Hall.