No Comments
The Monday Morning Run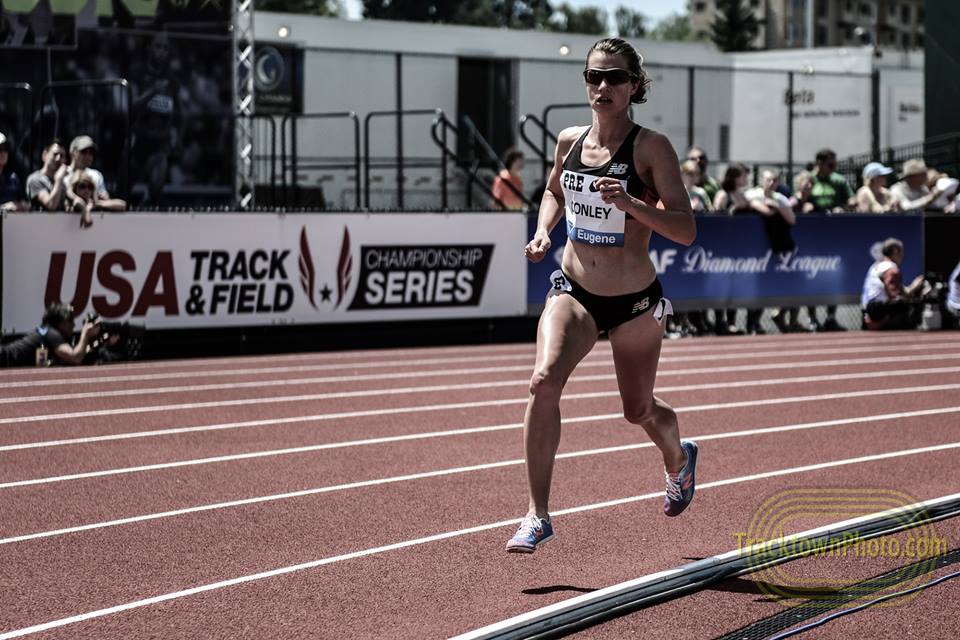 Kevin Sully | On 02, Dec 2013
Photo courtesy of TrackTownPhoto
The Monday Morning Run is all over the globe this week–marathons in Japan, turkey trots in California and cheetah versus human races in Busch Gardens. Come to think of it, that was pretty much all there was.  When does the indoor season start again?  Without any further ado…
The Medalists…
Recapping the top three performances of the week
Gold: Martin Mathathi
In his first ever marathon finish, Mathathi won the Fukuoka Marathon in Japan in 2:07:16. Last year, Mathathi dropped out with around four miles remaining. On Sunday, he made a strong push over the final miles to defeat defending champion Joseph Gitau. Bobby Curtis of the United States finished 10th in 2:13:34.
Full results here. Mourn for the poor folks who slipped off 2:40 pace and were taken off the course. Looks like some made it as far as 35-k before they got the hook.
Below is the final hour of the race. It is worth it just for the shots of Yuki Kawauchi's death face.
Silver: Kim Conley
Of all the Turkey Trots in the country, the fastest appeared to take place in San Jose at the Applied Materials Turkey Trot Elite 5k. 2012 Olympian Kim Conely won the women's race in 15:28 defeating a tough field that included Sally Kipyego, Brie Felnagle, Betsy Saina and five others who broke 16 minutes.
Bronze: Chelimo Kipkemoi
Why does an unhearalded Kenyan who won a second tier marathon (Singapore) in 2:15:00 get the bronze position?
Making his win even more impressive, the Kenyan inadvertently missed out on getting placed among the elite racers in front of the 11,000-plus runners and was part of the massed start, crossing the line approximately 35 seconds after the gun had gone.
Not quite the level of when Wesley Korir started five minutes back at the 2008 Chicago Marathon and still ran the fourth fastest time of the day, but still a great use of a self-imposed handicap.
Honorable Mentions:
David Torrance won the men's race in San Jose in 13:33. Sam Chelanga and Alice Kamunya took top honors in the 4.748-mile Manchester Road Race in Connecticut.
Winners Who Didn't Win
Sally Kipyego
Kipyego turned in another solid performance to finish second to Kim Conley in San Jose. Her time and position weren't remarkable by her standards, 15:37, but Kipyego has now put up two good results in her return to racing after sitting out 2013 with an injury. She placed 4th in November's Dash to the Finish Line 5k in New York.
Alan Webb
Still a long way from relevance, yet there are some encouraging signs from his seventh place finish in San Jose. Webb isn't the same runner as the Webb of last decade. Anyone still judging him by that standard will be waiting for a very long time. Given that, Thursday's race is still one of his better results of the past few years. Sure, he finished behind some lesser names, but didn't we all lose to someone we shouldn't have on Thanksgiving?
Yuki Kawauchi
Kawauchi finished third in Fukuoka with a time of 2:09:05. This was his 10th marathon of the year and the third time the Japanese star has broken 2:10 in 2013. Equal parts insane and incredible. Will he now rest up and take a crack at another major marathon in 2014?
Kawauchi has now brought his career list of sub-2:10 Marathons total to five, one behind the Japanese record of six by Toshinari Takaoka, the national record holder. He is planning another marathon, Hofu Marathon, in two weeks' time and will be attempting to break the 2:10 barrier twice in two weeks in a bid to equal Takoaka's 'record'.
Guess not.
Mt.SAC
They haven't won or lost yet, but Mt. SAC officials will announce on Monday that they plan to place a bid to host the 2020 Olympic Trials. The bid is part of Project 2020, which also includes $62 million worth of renovations to Hilmer Lodge Stadium. Los Angeles last hosted the Trials in 1984 at the Los Angeles Coliseum. Win or lose, the improvements to the stadium alone are a win for Mt. SAC. Track and field in the United States also stands to benefit from some healthy competition for hosting rights.
Men vs. Beasts
It's not technically news involving a professional track athlete, but human vs. animal races are too good to pass up. Besides, Chris Johnson once said he could beat Usain Bolt in a 40-yard-dash so there is a track connection.
National Geographic pitted Johnson, and fellow NFL player Devin Hester, against a cheetah in a test of speed. The race, which took place a few months ago, finally made it to air over the weekend.
Instead of racing in a straight line, the race was contested shuttle run style with 180-degree turns. You can watch the race here.
Let's dissect the event further by looking at some guidelines I use to assess animal/human races.
#1: The best animal/human races are the ones where both competitors must run the same distance at the same time in a manner that gives no clear advantage for one of the participants. If we wanted to see a race with a big head start and an obvious outcome we could watch Shaq race against Tyson Gay. The question then becomes, does the shuttle run set-up constitute a clear advantage for Johnson and Hester? Debatable. However, if the race is designed to measure speed, and not turning radius, then it does appear that the cheetah is not receiving a fair shake.
This isn't as egregious as the head start that Oscar Pistorius received when he raced against a horse, but it does make the headline of "Devin Hester Wins Race Against Cheetah" a bit misleading.
The point of the mixed species race is, to paraphrase Bill Bowerman quoting Steve Prefontaine, test the limits of the human (and animal) heart. . This is why Shawn Crawford versus the giraffe, and then the zebra, is the gold standard. No gimmicks, other than the race itself, just racing. Also, there was false start controversy.
#2: Does the race produce a memorable quote where a human completely overestimates the animal's commitment to the race? Once again, we refer to Crawford v. giraffe/zebra when Carl Lewis, serving as the commentator, said that the zebra had to stay mentally focused if it wanted to beat Shawn Crawford.
In this latest version, Hester delivered the goods:
Reporter: You beat the cheetah
Hester: I did?
Reporter: You beat the cheetah
Hester: Yeah, did he go all out?
#3: Inherent danger isn't a prerequisite for an intriguing race, but it certainly adds an extra dimension.
Johnson told USA Today he didn't think the contest was anything crazy until he found out before taping the crew had to build a higher wall since the cheetah had jumped over the first one.
Johnson/Hester vs. Cheetah definitely hit on #2 and #3, however the race itself is so flawed that I can't give it my full endorsement. I know cheetahs are the flashy name in animal sprinting, but I suggest consulting this list to find more appropriate match-ups for humans in the future.
More Cheetahs…
Thanks to National Geographic we also have come to a consensus that Usain Bolt could not run faster than an animal that reaches top speeds of 70 miles per hour. Still, this video of a digitized cheetah running in the 2009 World Championship 100-meters is fun to watch.
Reading List
Japhet Koech and Shadrack Chepyego will run next Sunday's California International Marathon. Blair Anthony Robinson of the Sacramento Bee tells the story of the their tumultuous journey from Kenya.
Doug Binder profiles Kayla Montgomery, the high school cross country star who has multiple sclerosis. Montgomery finished 11th at Saturday's Foot Locker South Regional meet.