3 Comments
The Scoreboard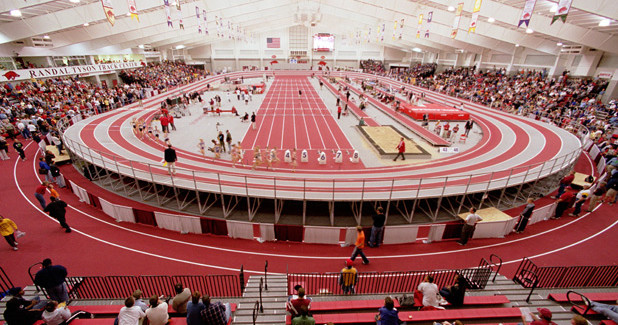 Jesse Squire | On 18, Jan 2015
As you faithful readers know, every Thursday or Friday I post my picks for the weekend's most interesting matchups. Mike M. left this comment on Friday:
I love these posts, and I would love it even more if you wrote quick recaps for each of these events on Monday. Looking back, I realize I don't always find out what happened with these match-ups.
Mike is so right. We here at the Daily Relay are nothing if not responsive to the needs of our readers.
The Scoreboard is our new weekly look back at those matchups and what happened. This does not replace the Monday Morning Run and College Track Issues and Answers—we'll still have those in-depth looks at results that were both predictable and totally out of the blue—but this is our quick rundown of the action.
Meb vs Time: tie
The USA Half Marathon Championships is a race in its own right, but it's also a checkpoint on the way to the major spring marathons. Meb Keflezighi's stunning upset win at Boston last spring made him one running's few crossover stars in 2014, maybe the only one. The race was won by Diego Estrada (Asics), the former Northern Arizona star, in his first-ever half marathon and Meb (Skechers/New York AC) finished fourth in 1:02:18. It's not as fast as his winning time last year (1:01:23) and is the tenth-fastest of his fifteen career competitive half-marathons. Good, not great. If Vegas sport books offered odds on the Boston Marathon, I'd say this performance made his odds slightly longer, but not much.
More from LetsRun.com
Newcomers vs Half Marathon: newcomers
The women's race at the USA Half Marathon Championships was guaranteed to produce a first-time champion since no previous champion was entered. Kim Conley (New Balance) came out the winner in her second career half-marathon (the first was barely more than a long tempo run). She's the reigning US champion at both the half-marathon and track 10,000 meters; the only others who held both at once are Libbie Hickman and Deena Kastor. Relative newcomer Sara Hall (Asics) was fourth (her fifth half-marathon but first tough one) and rookie Juliet Bottorff (Boston AA/adidas) was sixth.
More from USA Track & Field
Texas vs Arkansas: Arkansas
Arkansas swept the men's and women's competition in their dual meet with Texas. Texas-Arkansas is an intense college rivaly, but the Longhorns haven't brought it in track; they've still never won in this indoor dual meet series, and none of the meets have been particularly close.
More from ArkansasRazorbacks.com
Petrillose vs Morris: Morris, with a bullet
The women's pole vault at the Arkansas-Texas dual meet featured Kaitlin Petrillose (Texas), the NCAA indoor champion and indoor collegiate record holder, against Sandi Morris (Arkansas), who finished fourth at last year's NCAA outdoor championships. Petrillose had the dreaded no-height while Morris won and set a new collegiate record—a record that lasted a mere 18 hours.
More from the USTFCCCA
Kansas State vs Kansas vs Wichita State: Kansas State
Kansas State won this new intrastate triangular once the men's and women's scores were combined, with Wichita State second and Kansas last. The men's competition went right down to the final event, the 4×400 relay, and K-State beat Wichita State by a single point.
More from Kansas.com
Indiana vs Purdue: split
Indiana won the men's side of the annual dual meet, but Purdue pulled out the win in the women's competition with a dramatic anchor leg in the last event of the day. The aptly-named Hope Schmelzle (Purdue) outleaned Brittany Neeley (Indiana) by just 0.001 seconds in the 4×800 relay.
More from PurdueSports.com
Akron vs Kent State: split
Both men's and women's competitions in this dual meet were very close. Akron won the men's meet by the score of 77-74, and Kent State won the women's meet by the same score. The last women's event to be decided was the pole vault, and the Golden Flashes' Morgan Estes was the hero of the day by winning the event on fewer misses.
More from GoZips.com
Medhin vs Toroitich: Medhin
Teklemariam Medhin (Eritrea) won the Cross Internacional de Italica on Sunday over Timothy Toroitich (Kenya) for his second straight win on the European cross country circuit. Toroitich had a four-race streak going until Medhin beat him twice in a row.
More from the IAAF
Lavillenie vs Americans: Lavillenie
Renaud Lavillenie (France) won the Pole Vault Summit in Reno with a meet record clearance of 5.92 meters (19′ 5″). No surprise, considering that he set the world record last year and was everyone's pick as Athlete of the Year for 2014. Competing extremely well for second was Sam Kendricks, the reigning NCAA and US champion who left college early for a pro sponsorship. He cleared 5.86 meters (19′ 2¾"), the best indoor mark by an American since Brad Walker's 5.86 at the 2012 US Championships, and the best American mark in January in fifteen years.
More from the IAAF
USA vs Canada: USA
A few of the USA's top marathoners skipped the USA Half Marathon Championships in favor of the Rock N' Roll Arizona Half Marathon, and they faced off against some of Canada's best long-distance runners. Ryan Hall (Asics) took second in a kick finish to Kenya's Benson Cheruiyot and Amy Hastings (Brooks) won the women's race. Canadians were right behind: Dylan Wykes in 3rd for the men and Natasha Wodak in 2nd for the women.
More from LetsRun.com