2 Comments
Five Things We Learned in Pro Track's Opening Weekend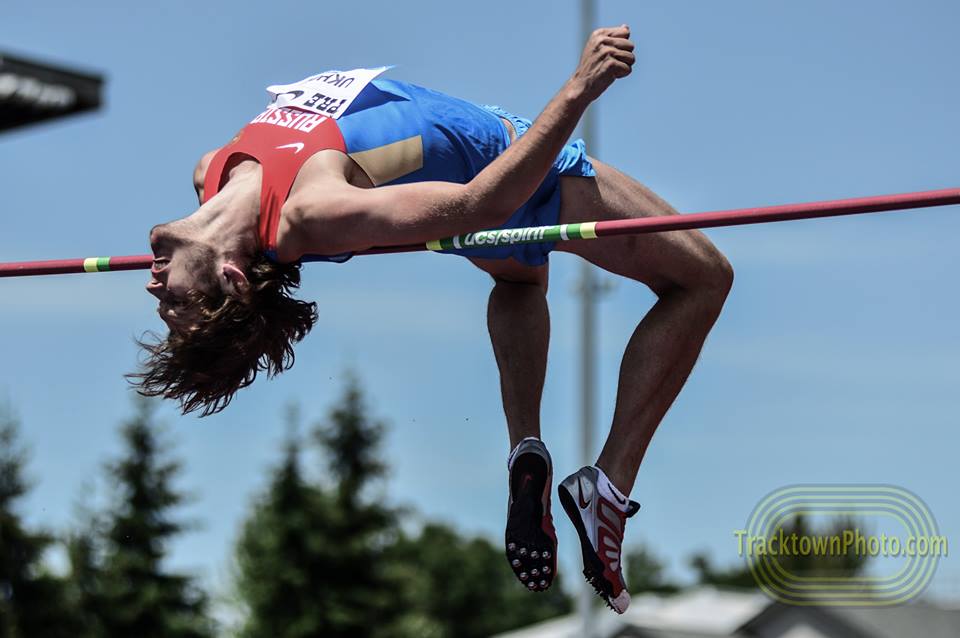 Jesse Squire | On 11, May 2014
Photo: TrackTown Photo
This was the first full weekend of international-level pro track. The Diamond League kicked off on Friday in Doha, the second-tier World Challenge tour had a meet in Tokyo on Sunday, and there were minor pro meets on Grand Cayman and in Guadeloupe. What did we learn from that first week?
Depth of the men's high jump is unparalleled.
The men's high jump is experiencing a depth of performance never before seen in that event, and rarely seen in any event for that matter.
On Friday in Doha, Russian Ivan Ukhov cleared 2.41 meters (7′ 10.75″) to win over a field that included all of the world's top jumpers except Ukraine's World champion, Bohdan Bondarenko. Two days later in Tokyo, Bondarenko beat Ukhov with a 2.40 clearance. All this came just two weeks after Derek Drouin broke his own Canadian record with a 2.40 clearance. Only once before had three men done it within five months of each other.
Fourteen men in world history have cleared 2.40 meters or better, but for ten of them it's a one-off performance and never duplicated. Ukhov has now done it five times in his career, and four times this year. Bondarenko has done it three times. Three more active jumpers made it either this year or last: Aleksey Dmitrik (Russia), Drouin, and Mutaz Essa Barshim (Qatar), and the latter two are 24 and 22 years old and likely have more 2.40+ jumps in them.
Other superlatives to note:
*In February, Dmitrik became the first ever to jump 2.40 and lose
*On Friday, Barshim became the first man ever to jump 2.37 and finish fourth
*Not a single one of the nine winning Worlds heights from 1995 to 2011 were high enough to medal at last year's Worlds
*This weekend was the first time two men won meets at 2.40 or more within a week of each other
*Of the six 2.40 outdoor jumps ever achieved in March, April or May, half of them happened in 2014
So in any given meet over the last year (and probably for the next year or two), you have basically no idea who will win but you can bet it will be a big height.
And what about the guy who's just outside the quintet of active 2.40 jumpers? Erik Kynard has competed in six Diamond League meets in his career and finished runner-up in all of the last five. The 2012 Olympic silver medalist has a PR at least as good as that of every World Champion from 2005 to 2011. He's Mr. Consistent but can't buy a high-profile international win these days.
Take wind adjustments with a grain of salt.
Justin Gatlin won the 100 meters in Sunday's Tokyo World Challenge meet with a time of 10.02. That seems about normal for a top-level sprinter at this time of year. There was a slight anomaly, though: the wind reading.
The wind gauge indicated a headwind of 3.5 meters per second. That's a pretty extreme headwind. In fact, no one has ever run 10.02 or better with a headwind of more than 2.0. If you use the various wind/altitude correctors out there, such as this one, it says Gatlin ran the equivalent of about 9.79 in still air.
That's unusually fast for this time of year. It's unusually fast for any time of year. It would tie Gatlin's PR (set at the 2012 Olympics, with a +1.5 wind). It doesn't compute. Hmm, where have we heard this before?
It's possible that the wind gauge wasn't working right, or that it was reported incorrectly. Another possibility is a repeat of the 1988 FloJo episode, where a properly operating wind gauge may not be capable of recording how an odd wind truly affected the race.
All of this underscores an important idea: a single 100 meter time in a single race means jack squat. Who you beat means a whole lot more than how fast you run. (See: Powell, Asafa.)
USA women's middle distance running has taken off.
If you were asked what the USA's weakest event was, it's wasn't very long ago that the women's 800 was near the top of your list. Not any more.
On Friday in Doha, Chanelle Price took second in the women's 800 meters in a PR of 1:59.75. That makes her the 38th American woman to break two minutes (37th if you discount the notorious Regina Jacobs). That's not so remarkable. Or is it? No American (besides Jacobs) has run faster this early in the outdoor season.
Just as remarkable is that, despite taking second in a Diamond League race and winning gold at the indoor Worlds, Price probably isn't the USA's best half-miler right now. In fact, whether she rates in the top three is open to debate. Worlds bronze medalist Brenda Martinez is taking a break from the event in the early season but still has to be considered one of the top two, along with Ajee Wilson (sixth at the Worlds). Alysia Montano, fourth at last year's Worlds, would rate in the top three as well but she's taking a brief maternity leave from competition. And Price's new PR is still inferior to those of current half-milers such as Geena (Gall) Lara, Kate Grace, Maggie Vessey, Mary Cain, Pheobe Wright and Molly Beckwith.
Price is clearly on an upswing and is a force to be reckoned with, but it tells you just how far the event has come in this country that's conceivable that someone could run Price's new PR at the US championships and not make the final.
On Sunday in Tokyo, two-time Worlds medalist Jenny Simpson won the 1500 in a time of 4:03.91. That doesn't seem all that remarkable. Or is it? Only once has an American run faster than that this early in the outdoor season–last year, when Simpson herself opened with 4:03.35 at the Drake Relays. It's the 9th fastest Simpson has ever run.
All of this took place with little fanfare. It made headlines at LetsRun.com but not big ones. It's just another day in US distance running, and that's unusual.
Taylor goes back to school.
Christian Taylor is the reigning Olympic triple jump champion but hasn't triple jumped yet this year. He's run the 200, 400 and 4×40 and opened up the Diamond League season on Friday in the long jump. He's going back to school.
His best year was 2011, when he dominated the World Championships and went to #5 on the all-time world list. That was his junior year at the University of Florida, and he was an all-purpose star on a Gator team that nearly won the NCAA title. He was so multi-talented that he was not available for the NCAA Championships triple jump awards ceremony; he was in the blocks to lead off the 4×400 relay. He ran every relay they needed, he ran the 60, the 200, the 400, and he long jumped. After that World Championship, he skipped his senior year of college to go pro.
Over the next two seasons he still did a bit of running–some 100s, some 200s, an early-season 4×100 every now and then. He long jumped too. But mostly it was triple jumping. He won the Olympic title in 2012 and won Worlds silver in 2013, but the length of his best marks steadily declined over those seasons.
I don't think it's any accident that Taylor and coach Rana Reider decided that the 2014 season would see more running and more triple jumping. In particular, he's gone back to the 400. If that's the pattern that led to his greatest achievements, maybe we'll see him return to his form of three years ago.
Don't ignore your expat community.
Doha's Suhaim Bin Hamad Stadium, the site of Friday's Diamond League meet, holds just 15,000 spectators. But those 15,000 were wild and raucous on Friday and lent a much-needed excitement to the meet. They appeared to be mostly Kenyan and Ethiopians, and most of those were probably part of Doha's large foreign workforce.
The USA has a wild and raucous crowd every year at the Penn Relays, which has become an annual gathering point for Caribbean immigrants. And when Usain Bolt played DJ to a massive crowd in front of Paris' Hotel de Ville four years ago, it was for a mostly Jamaican immigrant crowd.
The lesson for global sports to learn is to take advantage of whatever expatriate community you can. Those promoting soccer in the USA learned this a few years back. There was a time when about the only way to see live Premiership matches was to find the British and Irish expats who gathered at "soccer bars" early on weekend mornings–and when cable TV explosion allowed wider gatherings, the average American was exposed to an atmosphere like he'd never before seen. And one thing that helped MLS take off was when it figured out how to market itself to recent immigrants.
Track and field is a truly global sport, maybe even more so than soccer, and America's top pros represent more diversity in ethnicity than in any other sport. Let's figure out how to make that a selling point.