2 Comments
What do your running shoes say about you?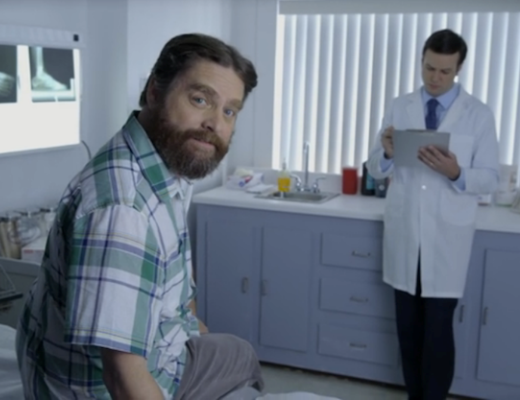 On

May 7, 2013

http://patprice.com
photo courtesy NBC
If you didn't see the Saturday Night Live goof on New Balance this weekend, here it is.
"Comfort. Support. Stability.
New Balance shoes, made for running…
…but worn by chubby white guys in their late 30's to early 40's.
New Balance sneakers have advanced cushioning in the forefoot…
…because if you were running, you'd need that.
That same cushioning helps me just stand here."
What do your running shoes say about you?
The New Balance commercial was great. Is it 100% true? Of course not, but there's always some truth, or perceived truth to stereotypes. For every Brenda Martinez, or Jenny Simpson, you will see 95 white guys rocking some perfectly worn Newbies on the street of any city in America. I'm as guilty as the next. They are super comfy!
But with that in mind, here's what I think if I see you wearing:
Nike Free's
Vibe you're putting out: "I kind of like running, but I'm more into LIFTING. I ran 1.5 miles at 7.1 miles per hour yesterday. Gotta keep up my endurance."
I wear them because: "Have you seen the commercial with the crane or better yet, the nude running camp commercial? or that other guy at the gym. He benches 315. Sick free's too."
Conclusion: Comfortable grass or pool running shoe. They are not a racing flat. They look great on you gymrats.
Vibram Five Fingers
Vibe you're putting out: "I don't have enough "No" people in my life."
I wear them because: "Everyone at my CrossFit box has a pair."
Conclusion: Unless you just finished "Born to Run" and are in the middle of a long, single track trail run, stay away. By all means, don't buy the leather ones either. They are not, I repeat not, dress shoes.
Skechers GOrun's
Vibe you're putting out: "I wanted the Nike Free's, but the colors weren't terrible enough."
I wear them because: "Did you see that guy tackle the cheetah on the Super Bowl Commercial or Mr. Quiggly? (paging Sean Quigley, sponsorship!) or that ad in the last 15 Runner's Worlds? That Meb guy won the Olympics. Or was it New York? Definitely the Olympics."
Conclusion: The market hasn't been flooded with GOruns yet, but it will be. I predict they'll be all over every theme park, all summer.
Newton's
Vibe you're putting out: "I'm really into triathlons and/or want to stand out, not by my times at local roadies, but by what kind of shoes I am wearing."
I wear them because "I went to this test run at my local running store and the rep told me they are the only shoes that help you have perfect form. And Josh Cox runs in them. Oh wait, he switched to K-Swiss? Do y'all carry those?"
Conclusion: Good shoe, but gimmicky. Buy a pair and the next thing you know, you'll be running in a visor.
Hoka One One's
Vibe you're putting out: "Loved the minimalist thing, until I got shin splints. Now I'm maximalist all the way, baby!"
I wear them because: "Everyone else was getting Newton's, so I had to upgrade!"
Conclusion: A soft landing, but the ugliest on the market. Wear if you dare!
Spira's
Vibe you're putting out: "I do my running shoe shopping in Sky Mall."
I wear them because: "They're spring loaded man and I got some informative, totally objective feedback on them on the Let's Run Message Board. Definitely not all people from Spira commenting. Definitely not."
Conclusion: I see a lot of D-League Kenyans wearing them at local roadies. Most of the time they are half laced up. They win a lot of $200 purses in them. Maybe spring loaded is the answer?
*Note: I own every shoe above (aside from the Vibrams, of course. And the Spira's)
Got any good ones? Leave them in the comments section below…