No Comments
Official Daily Relay 2016 Olympic Trials Marathon Men's picks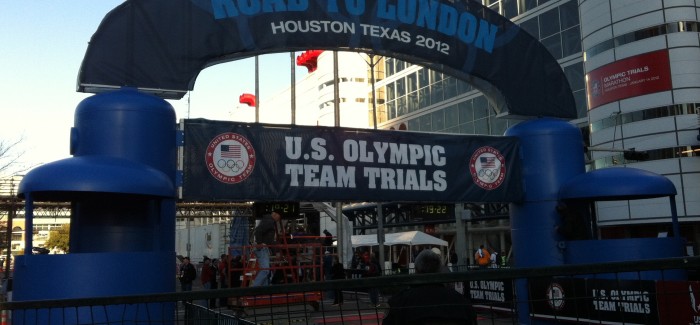 Pat Price | On 10, Feb 2016
It's that time of every four years again, the Super Bowl of American Marathoning, the Olympic Trials. Daily Relay will be previewing the race all week and will have onsite coverage all weekend. Yesterday, we gave our Women's picks. Today, we give our picks for the Men's race.

Official 2016 Olympic Trials Marathon Men's picks
Jesse Squire @TrackSuperfan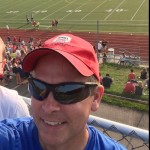 1. Galen Rupp
If you're doubting Rupp, my response is C'mon, man. At anything short of a marathon, he's so much better than anyone else in the race that I'm willing to ignore the fact that it's his first time. Lots can go wrong in 26.2 miles, so he's not a lock, but this is a great way to break into the distance: unlike a big international race, he doesn't have to chase any 2:04-types. Only two men in this race have ever broken 2:10 and both are on the downside of their careers.
2. Meb Keflezighi
I have stopped deciding he can't do things. Long ago I thought his career was shot, that he belonged on the scrapheap, and I was so wrong. He's not stupid enough to think he has to win this, he knows that third is as good as first at the Trials. He is the Master Po in this race and has plenty of patience.
3. Dathan Ritzenhein
At his best, Ritz was as good or better a marathoner than anyone in this field, Rupp included. While those days are three or four years in the past, it sounds like he's put together an extended period of injury-free running, and anytime he's done that he's been en fuego.
Dark horse: Bobby Curtis
This will be his fourth career marathon and his progression has been 2:16:44 to 2:13:24 to 2:11:20. Coach Kevin Hanson thinks he's ready to make another jump in performance.
Kevin Sully @HouseOfRun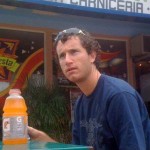 1. Meb Keflezighi
Why: Even though he is 40, he has the least amount of question marks of any of the top runners. He ran well in New York in November and is perfectly suited for the championship style race.
Why Not: Eventually he has to slow down and he has had bad races in the past where he finishes off the pace. Those races, however, are vastly outnumbered by the ones where he exceeds expectations.
2. Luke Puskedra
Why: There aren't many people on the start line who have run 2:10, put up a great tune-up race and are in the upswing of their career. Puskedra can claim all three.
Why Not: It's his first attempt at the Olympic Marathon Trials. Patience will be important especially if the pace is slow in the early miles.
3. Galen Rupp
Why: He wouldn't race it if he wasn't ready and if he's ready then it's going to be fast. His half-marathon in December was effortless. On personal bests and talent, Rupp is on another level than everyone else in the field.
Why Not: There is no guarantee with marathon debuts. While the championship style race is slower than a rabbited major marathon, it's also more unpredictable. The fluctuations in pace could cause some problems for a first timer.
Dark horse: Elkanah Kibet
Why: Debuted with a 2:11:31 in Chicago last year. Can he do even better on his second try?
Why Not: This is a different style race than Chicago and he will more than likely have to improve on his great debut to finish in the top three.
Brendon Desrochers (contributor)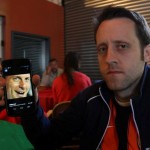 1. Dathan Ritzenhein
Why: He appears to have had a good buildup. He has the fastest PR in the field and is still within his prime (though towards the end of it). He finished well ahead of Meb in Boston last April.
Why Not: If he's healthy, he's going to be hard to beat on the men's side. But he's not always healthy.
2. Meb Keflezighi
Why: He's consistent; he appears to have had a good buildup; he seems to always come through when it counts. This is a good but not great field. There are enough people in it who could beat him on an off day, but who really expects Meb to have an off day?
Why Not: He's shown signs of age in his last couple of marathons, including Boston in the spring and New York in the fall. He may not have another good marathon left in his legs.
3. Galen Rupp
Why: He's the most talented distance runner in America. He wouldn't have hopped in this race without appropriate planning and preparation. No one in this field can touch him in the 5K or 10K. The men's field is deep but not top-heavy.
Why Not: First marathon; weird buildup — inexperience proves too much to overcome or he just doesn't have it left in his legs the last 5K. The most likely scenario for him not making the team is a too-fast first 30K. It's hard to imagine him not finishing top three off a slow pace.
Dark Horse: Ben Bruce
Why: Bruce has a pedigree of winning lesser marathons in slow times but also has a race schedule that has never lent itself to long buildups. That's changed now. He has had a true buildup to the Trials, including running a personal best of 62:28 to finish second at the Phoenix Half Marathon in January. He's won several marathons and could perhaps pick off some stop contenders late if the pace goes out too fast and he sticks with his plan. If I squint, I could imagine him getting in under 2:11.
Why Not: This is a deep cut. This is probably crazy. Bruce has never run a marathon faster than 2:20.
Pat Price @WritingAboutRun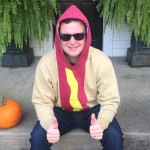 1. Meb Keflezighi
Why: Time and time again, Meb has proved he is a racing chameleon. Race goes out hard? Meb is waiting for you to fail. Race goes out slow? Meb is ready to close hard, from way out.
Why Not: Meb has looked mortal from time to time, but is the most experienced competitor in the field and runs smart. He'll have to break a hip, a la 2007, to be held off the podium.
2. Galen Rupp
Why: Rupp has proven that he is very good at letting others dictate the pace and then pouncing late in the race. He won't do any of the work and should be fast enough to keep up with whoever leads.
Why Not: No American has ever qualified for the team off of a half marathon qualifier. Also, is Rupp strong enough for 26.2 miles of the pain train? We'll see…
3. Tyler Pennel
Why: Pennel looked outstanding in his 2014 US Marathon Championship. He's run great from every distance down to the mile (3:58) since then. I expect him to contend and possibly make this team Saturday.
Why Not: The field is strong and he'll have to have an A race, plus expect others to falter. He's held off Ritz recently, and Jared Ward; but he'll have to out duel the likes of Luke Puskedra, Matt Llano and Bobby Curtis, as well.
Dark Horse: Ryan Vail (Vail is out due to injury)
Why: Vail is notoriously a strong closer. If he's close with 2-3 miles to go, he'll smell blood and find his way onto the podium. Expect a 2007-esque Brian Sell type race plan from Vail.
Why Not: He's been hurt, which will affect fitness. And he'll have a strong field to contend with.
Dark Horse: Sam Chelanga
Why: Chelanga has showed brushes of greatness throughout his young career, and has proven he can run with Rupp over different distances. Expect him to lock in with Rupp and hang on as long as possible.
Why Not: It will be his debut marathon, and we all know that they don't always go swimmingly. Lots of other fast halfers like Tim Ritchie and Diego Estrada may follow his same tactic. We'll see who can hang on the longest.
Jim McDannald @jmcdannald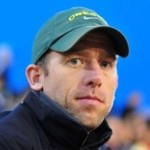 1. Dathan Ritzenhein
2. Jared Ward
3. Luke Puskedra
Dark Horse: Ryan Vail Tim Ritchie
Stay tuned for more coverage all week and from LA this weekend!