3 Comments
Official Daily Relay 2016 Olympic Trials Marathon Women's picks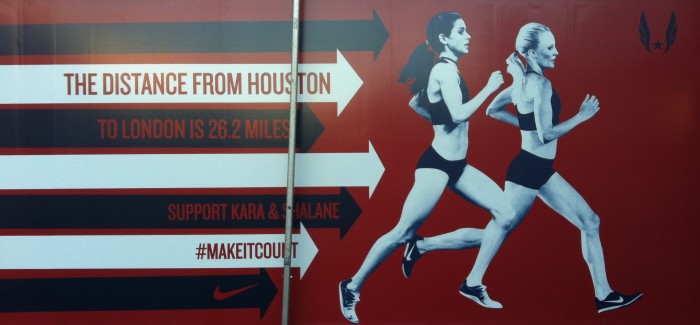 Pat Price | On 09, Feb 2016
It's that time of every four years again, the Super Bowl of American Marathoning, the Olympic Trials. Daily Relay will be previewing the race all week and will have onsite coverage all weekend. Today, we'll give our picks for the Women's race, and tomorrow, we'll pick the Men's. (Men's picks link)

Official 2016 Olympic Trials Marathon Women's picks
Jesse Squire @TrackSuperfan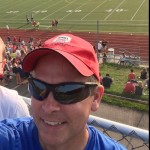 1. Shalane Flanagan
She's the strong favorite and I see no reason to pick against her.
2. Desiree Linden
Recently she's reached competitive levels almost comparable to where she was right before her 2011 Boston Marathon breakthrough.
3. Amy Cragg
Fourth at the last marathon trials race, she seems to be hitting stride at just the right time. Plus her training partner is the overwhelming favorite.
Dark horse: Maegan Krifchin
This is just her second marathon and recent results have been very good, especially at the half marathon distance. She's a good enough runner that she probably shouldn't be flying under the radar, but that first marathon was in Hamburg and her sponsor (Mizuno) and training base (Maryland) don't get a lot of attention.
Kevin Sully @HouseOfRun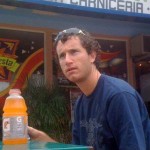 1. Shalane Flanagan
Why: When's the last time she had a bad race? I can't think of any flops in the marathon and she would need a huge one to not make the team. That said, she's never been one to run safe so I expect another aggressive race from Flanagan.
Why Not: Law of averages? Bad reaction to the weather? Shoe falls off? I can't think of anything else.
2. Amy Cragg
Why: She's experienced in the marathon and has run 2:27 twice. Training with Flanagan helps both in preparation for the race and the race itself.
Why Not: She didn't finish her most recent marathon (Boston, 2015), though that was before she moved to Portland and joined Bowerman Track Club.
3. Desiree Linden
Why: Very consistent when healthy and won't be knocked off her game by hot weather. Like Cragg and Flanagan, she's run the distance enough to all of its intricacies, but is still young enough to crank out a fast time.
Why Not: A few other women run out of their mind.
Dark horse: Annie Bersagel
Why: She ran 2:28 in Dusseldorf last year, the third fastest American time of the year. Prior to the Trials, she missed time with an injury but did recover in time to win the Star Wars half-marathon. I like the mindset of anyone who ran their tune-up race in a storm trooper shirt.
Why Not: With the time off, I'm not sure how close to 2:28 form she is in. Add in the fact that the women's field is a log jam around the high 2:20s and she will probably have to set a personal best to make the team.
Brendon Desrochers (contributor)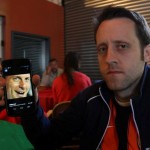 1. Desiree Linden
Why: She ran 2:25:39 in Boston last April to finish fourth, more than two minutes ahead of Flanagan and Cragg (she dropped out). That came off a fifth-place performance in New York in the fall of 2014. There's been no hint of any issues or injuries in her build up, and that makes her the favorite to me.
Why Not: It's the marathon and weird things happen. Unless there's an injury we haven't heard about — and that's completely possible — she's the safest bet to finish top three on either side.
2. Amy Cragg
Why: She clearly motivated, having moved 3,000 miles to train with the country's best marathoner in her final buildup for the Olympic Trials. At 32, this is probably her last best shot at making a team in the marathon after finishing fourth in 2012. She still has some speed on the track, finishing fourth in the 10,000m at the track and field trials last summer.
Why Not: She dropped out of last April's Boston Marathon and didn't run a fall marathon.
3. Shalane Flanagan
Why: Despite an abbreviated buildup, she is still the most talented woman still in her prime. The fitness may not quite be there, but the toughness and talent help her hold on to third.
Why Not: This could go either way — she could finish first because she has been the best U.S. marathoner and the buildup issues may be overblown. She could also finish outside the top three or drop out entirely if her injuries don't permit her to be her best.
Dark Horse: Serena Burla
Why: It's expected to be warm (though not hot) Saturday, and Burla ran well while representing Team USA at the World Championships Marathon, where she finished 10th in hot conditions in Beijing. Her 2:28:01 PR is the fifth fastest in the field, and this is a pretty thin field at the top.
Why Not: Her PR is from 2013, and she dropped out of the 2012 Trials with hypoglycemia. She's never really been considered in the same class as these other women.
Pat Price @WritingAboutRun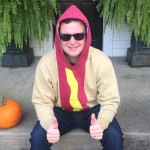 1. Shalane Flanagan
Why: Flanagan is a proven top competitor at the national and international level. Her 2:21:14 in 2014 shows what she is capable of. Plus, she's a Tar Heel!
Why Not: Flanagan likes to go hard, and the marathon is a long way to sustain (especially after recent injuries). Hopefully she won't lose any steam before she has secured her position on the podium.
2. Des Linden
Why: Linden is tough and is, by all accounts, in great shape. It would not surprise me at all if she took the win. Her 2:22:38 near win at Boston in 2011 showed the tip of the iceberg of her talent and drive, and not much has changed since she battled back from injury.
Why Not: People have bad days. And that's what it is going to take to keep Linden from booking her ticket to Rio.
3. Deena Kastor (Deena's out with injury)
Why: She's been there, and has an Olympic medal (and the American Record) to prove it. She ran 2:27:47 to break the U.S. Women's Masters marathon record in Chicago this fall and shows no signs of slowing outside of the range of what it will take to make the team.
Why Not: There's a theory to how many good marathons one has in them. Kastor has run A LOT of good marathons. Will Father Time catch up with her?
3. Kara Goucher
Why: She's been there, and knows the level she needs to perform on that day. She's raced well lately, and has the "Wetmore Factor." She was no shoe in for 2012, but grinded out a spot. She could do it again in 2016.
Why Not: There are many question marks for her 'marathon fitness.' She's run good halves, but will that translate? She's improved a lot over the past year to get back to where she was, but will that be enough to hold off an also-resurgent Amy Cragg?
Dark Horse: Kellyn Taylor
Why: Her debut in Houston in 2015 (2:28:40) was excellent and she's tough. She's a mom to a four year old and training to be a firefighter. Ben Rosario's proven to be an excellent coach, so you know he'll have her ready.
Why Not: Beginners luck? Doubtful. Tough field? Yes, indeed. She'll need to have an A+ day to beat/join the likes of Flanagan, Cragg, Goucher, Kastor, Linden, on the podium.
Jim McDannald @jmcdannald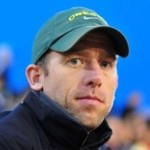 1. Shalane Flanagan
2. Amy Cragg
3. Deena Kastor
3. Des Linden
Dark Horse: Maegan Krifchin
Stay tuned for our Men's picks tomorrow!