No Comments
America's Track & Field Stadiums: Utah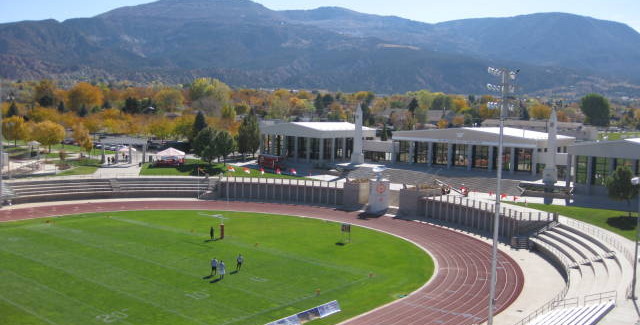 Jesse Squire | On 06, Apr 2016
Southern Utah's Eccles Coliseum has interesting architecture and a beautiful mountain view.
Our 50-state tour of America's track & field stadiums and facilities continues through the mountain states with Utah.
Largest: Stewart Stadium
Stewart Stadium on the campus of Weber State University in Ogden holds 17,312 spectators, making it the largest in the state. Most field events are just outside the oval, but the long throws are held nearly a mile away.
Track-Specific: Robison Track
BYU opened Robison Track in 1982 after the track was removed from the Cougars' football stadium. I have not been able to find any listed seating capacity, but 7,106 fans were there for the final day of the 1982 NCAA Championships.
Most Picturesque: Robison Track
Most picturesque in Utah is a hard contest to win, but the photo below makes Robison the clear choice.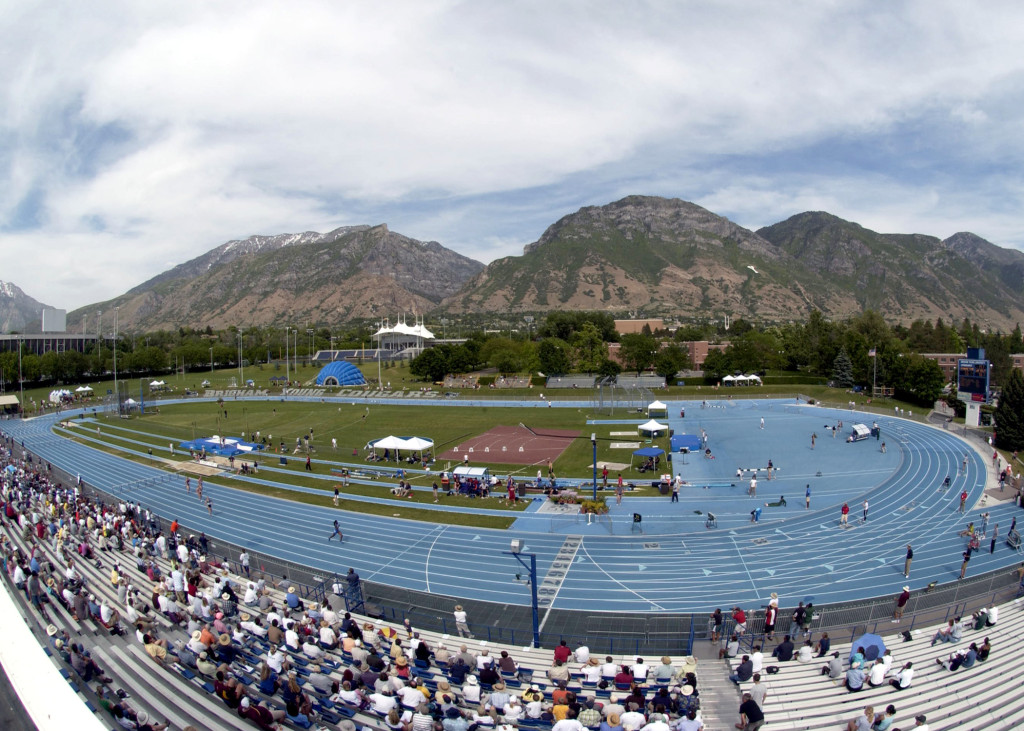 Honorable mention goes to Southern Utah's Eccles Coliseum and Utah Valley's Hal Wing Track.
Gone but not forgotten: Cougar Stadium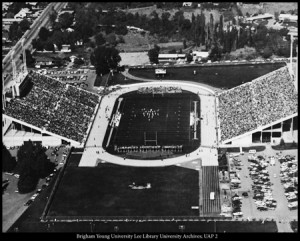 Now known as Lavell Edwards Stadium, the current home of BYU football opened for the fall of 1964 and hosted the NCAA Championships in 1967 and 1975. 19,562 spectators saw the final day of the '67 NCAAs, the biggest turnout for the meet in the last 60 years and the record single-day attendance for any meet in the state of Utah. The track was removed in 1981.