No Comments
America's Track & Field Stadiums: New Hampshire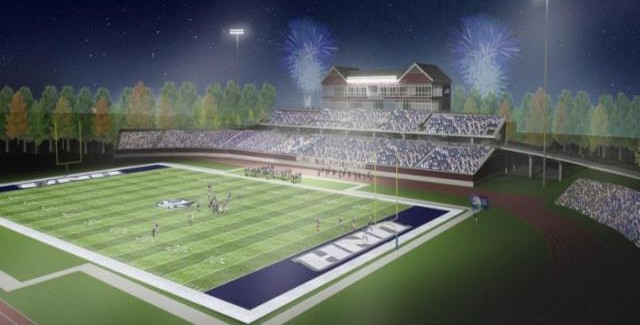 Jesse Squire | On 15, Apr 2016
New Hampshire's Cowell Stadium is undergoing a renovation and expansion.
Welcome back to our 50-part series on America's track and field stadiums and facilities. In anticipation of the Boston Marathon, this week we go to New England, and today we look at New Hampshire.
Largest: Memorial Field
Dartmouth's Memorial Field is the largest athletic facility of any kind in northern New England, so it is definitely the largest track stadium in New Hampshire. I'm not sure exactly what that capacity is for track meets, since the listed football capacity of 13,000 includes end zone bleachers that are not present during track season.
Track-specific: Leverone Field House
I do not know the seating capacity of Dartmouth's Leverone Field House, but I know it has some permanent seating and that alone appears to make it the largest in New Hampshire that was built with track as its primary purpose.
Most picturesque: Memorial Field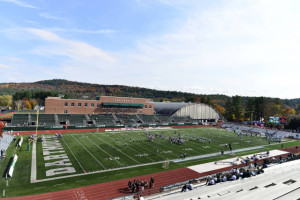 Memorial Field is a classic small Ivy League stadium, but the real winner is the White Mountains. Honorable mention goes to New Hampshire's Cowell Stadium.