2 Comments
America's Track & Field Stadiums: Massachusetts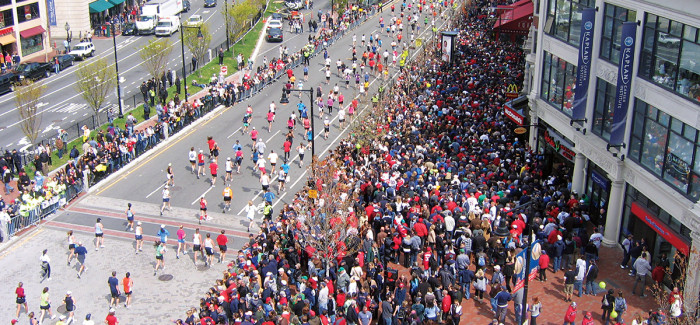 Jesse Squire | On 17, Apr 2016
Every Patriot's Day transforms the streets of Hopkinton, Ashland, Framingham, Newton, Brookline and Boston into the world's largest track and field stadium.
Tomorrow is one of the very best days of the year for track fans, the Boston Marathon. That means our tour of America's track and field stadiums and facilities goes to Massachusetts.
Largest: White Stadium
White Stadium, located in Boston's Franklin Park, has a listed capacity of 10,000 and that makes it the largest in the state. The 1992 IAAF World Cross Country Championships were at Franklin Park and the finish was in this stadium.
Track-specific: Reggie Lewis Center
The largest facility in Massachusetts where the track comes first is the Reggie Lewis Track and Athletic Center at Roxbury Community College in Boston. The host of the annual New Balance Boston Indoor Grand Prix has a seating capacity listed at 3,500 but it can be temporarily expanded.
Most picturesque: Pratt Field
When you think of a prototypical small New England college, you think of Amherst. Their Pratt Field only furthers that impression. The stadium even looks like a Congregational Church, complete with steeple and box pews.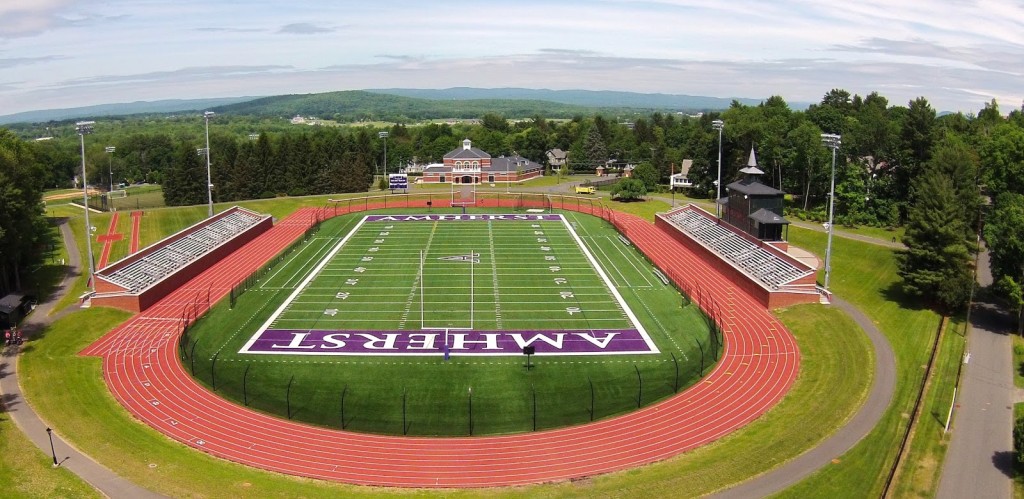 Gone but not forgotten: Harvard Stadium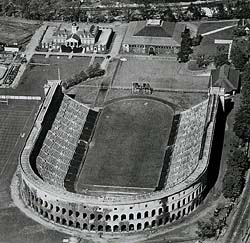 Harvard Stadium opened in November 1903 and hosted its first track meet in 1904. It hosted the Olympic Trials of 1912, 1920, 1924 and 1928, and its iconic U-shape originally allowed long straightaways to extend outside of the stadium. 28,000 came out to see the final day of the 1920 Trials, the largest track and field crowd in Massachusetts history — unless, of course, you count the turnout for the Boston Marathon, in which case the record is something approaching a million people.