No Comments
America's Track and Field Stadiums: New Mexico
Jesse Squire | On 18, Apr 2016
Welcome back to our 50-part series on America's track and field stadiums and facilities. Tonight is the season finale of AMC's Better Call Saul, which is filmed in Albuquerque and its environs, so today we look at New Mexico.
Largest: Field of Dreams
The Field of Dreams stadium in Las Cruces was opened in 2000 with a seating capacity of 12,000. It hosts athletic events for Las Cruces, Mayfield, Oñate and Centennial high schools.
Track-specific: Great Friends of UNM Stadium
The New Mexico Lobos have run here since 1985, and the soccer teams have used it in the off-season since 1996. The important numbers are around 5,000: seating capacity (5,000) and elevation (5,335 feet above sea level). Among the meets it hosts is the Great Southwest high school invitational, where Trayvon Bromell first burst on the scene with a (very) wind-aided 9.99 clocking in the 100 meters.
Most Picturesque
The stadium at Jemez Valley High School in Jemez Pueblo has some excellent views.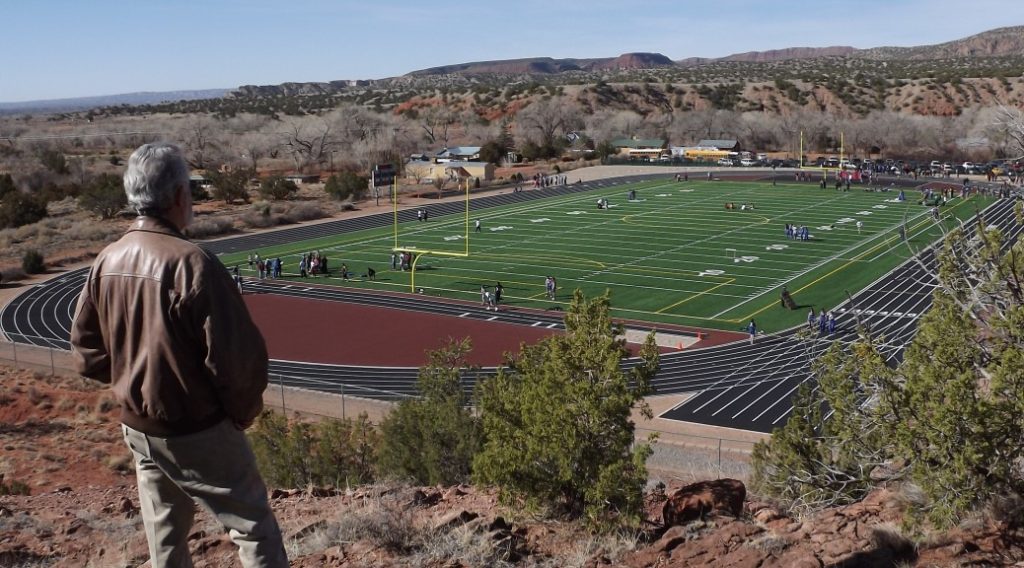 Gone but not forgotten: Tingley Coliseum
Tingley Coliseum still stands, but it has long since ceased hosting indoor track meets. From 1964 to 1986 it was the site of the Albuquerque Jaycees Invitational, which drew as many as 14,000 fans at its peak. The meet's long run began just seven months after UNM hosted the 1963 NCAA outdoor championships, and in April of '65 the Lobos trounced USC in a dual meet, just the second such loss for the Trojans since WWII. Track was a big deal in New Mexico back then.