2 Comments
5 Questions with Marvin Bracy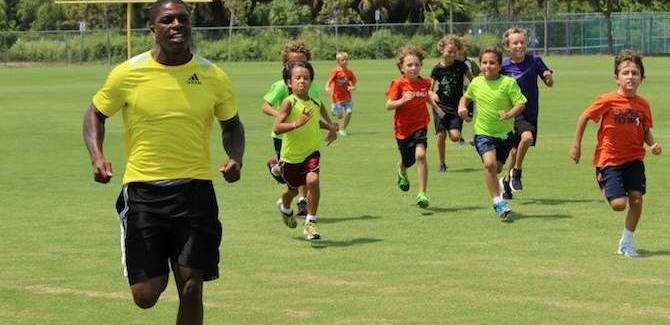 On

February 20, 2014

http://patprice.com
photo: Facebook
Welcome back to 5 Questions, where we pick the brains of people from all areas of the running scene. Today, we were lucky enough to catch up with Marvin Bracy, as he comes off a win at Millrose. Follow him on Twitter @_BraceYaself and ask him a questions at ask.fm/BraceYaself178
5 Questions with Marvin Bracy
1. Daily Relay: Congratulations on your big win at Millrose Saturday. How did it feel to win on that stage in NYC against a strong field? Were you worried you may have false started?
Marvin Bracy: Thank you! To be honest it felt GREAT, but it also felt like any other win. It's just one race in the books now. It's always great to beat great opponents. It kind of lets me know where I stand for now. I honestly didn't know I flinched at all, but I'm truly happy they allowed me to stay in the race and compete.
2. Daily Relay: You have had a breakout season thus far. Did you see this coming? What has changed in your life to help you get to this next level?
Marvin Bracy: Like any other runner, you always look forward to your hard work paying off to have a great season. I knew that I'd have success, I just didn't know how much. I just know what I have to do to be the best I can be at what I am doing. Also my drive is to put a muzzle on every doubter I can.

3. Daily Relay: Word on the street was that when you went professional, it was a gear deal with Adidas. Any truth to that? With your recent success, does your deal sweeten? How hard was it to leave football behind for track and field?
Marvin Bracy: Put it like this; I would still be at Florida State right now if adidas offered me a GEAR deal! I make great money, but my deal will get sweeter if I keep handling business on the track. Walking away from football was one of the hardest things I ever had to do. Track is great, don't get me wrong, but it was really hard. I had 3 weeks to re-think my decision and I lost sleep trying to decide.
4. Daily Relay: Who is in your group in Orlando?
Marvin Bracy: There are about 13-14 of us, which includes myself, Tyson Gay, Nickel Ashmeade, Jacques Harvey, Curtis Mitchell, Gerald Phiri, Alonso Edwards, Keston Bledman, Rondell Bartholomew, Kelly Ann Baptiste, Tiffany Townsend, Samantha Henry-Robinson, Shalonda Solomon, Octavious Freeman and Carline Muir.
5. Daily Relay: With USA Indoors this weekend, I'll assume your goal is the win. Are you starting to think of World Championships? And what are some goals for Outdoors?
Marvin Bracy: The ultimate goal is World Champs, but the main goal is getting thru this week. Outdoor wise, I'm just looking to continue working hard and drop some great times, but to mainly remain HEALTHY!
If you enjoy 5 Questions, check out the archive of previous interviews over at Writing About Running