No Comments
The Weekend's Best Matchups: Olympic Trials, New Balance Grand Prix, and more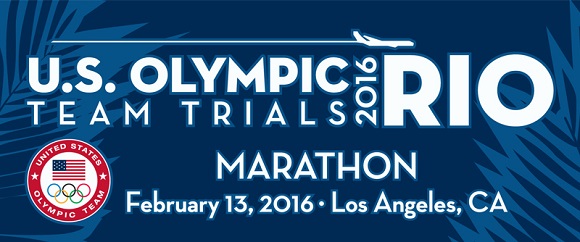 Jesse Squire | On 12, Feb 2016
This is a YUGE weekend for track fans. The indoor season has been picking up speed each week and now it's really in high gear. Friday, Saturday and Sunday all have major events, sometimes more than one. Over two days there will be five hours of live television coverage on NBC and NBC Sports Network. Here's the lowdown on what to watch.
Friday night: college meet live webcasts: Tyson Invitational, Iowa State Classic, Husky Classic
Saturday: Kenyan Cross Country Championships; Olympic Trials marathon (live on NBC from 1:00 to 4:00pm); more college track webcasts
Sunday: New Balance Indoor Grand Prix (live on NBCSN from 4:00pm to 6:00pm)
Without a doubt, the best matchup of the weekend is…
Olympic dreams vs reality
U.S. Olympic Team Trials – Marathon
Downtown Los Angeles, California
Saturday, 10:06am (men) and 10:22am (women), local time (1:06pm and 1:22pm ET)
LA 2016 website
Live broadcast: NBC, 1:00pm tp 4:00pm ET
Lots of athletes have dreams of competing in the Olympic Games, some realistic and some not, and the Trials are where they will become reality for three men and three women. Upsets happen at Trials races, especially the marathon, and sometimes the most unlikely of characters make the team. This is a race with consequences.
And there's more to the race than just the qualifying. My local running community is invading the neighborhood sports bar to cheer on our town's athletes. All of those runners are in the "we're just happy to be here" category, but they're in a race that will garner more attention than probably anything else they will ever do.
The rest of the weekend's meets…
As usual, these are in chronological order.
Tyson Invitational
Randal Tyson Track Center, Fayetteville AR
Live results
Live webcast via WatchESPN
Many American pros not competing in Boston on Sunday are here, as is the bulk of the collegiate sprinting and jumping talent.
Friday
Andrew Irwin vs Jake Blankenship
Men's Invitational Pole Vault, 6:00pm local time (7:00pm ET)
When Irwin was still in the collegiate ranks last year at Arkansas, he and Tennessee's Blankenship had some great battles. Both are serious contenders for berths on the US Olympic team.
Brittney Reese vs Quanesha Burks
Women's Invitational Long Jump, 6:00pm local time (7:00pm ET)
Which Reese will show up? "The Beast" who dominated the long jump for years, or the struggling and inconsistent version that has become increasingly common over the last year or two? If it's the latter, then she'll have her hands full with Alabama's Burks, the current collegiate leader.
Marquis Dendy vs Jeff Henderson
Men's Invitational Long Jump, 6:00pm local time (7:00pm ET)
An even better battle may play out on the other long jump runway when pros Dendy and Henderson go head-to-head. They are doubtlessly the two best in the USA and among the best in the world. Remember Ngoni Makusha, the sprinter/jumper who dominated the NCAA a few years ago? He all but disappeared due to injury but might be on his way back. He adds depth to the competition, as does Arkansas' Jarrion Lawson, the best jumper in the NCAA.
Battle Royale
Women's 60 meters finals, 6:10pm local time (7:10pm ET)
When ranked by 60 meter PRs, ten of the top eleven women (and seventeen of the top 24) in college track are entered in the 60 meters.
Ronnie Baker vs Tevin Hester
Men's 60 meters finals, 6:15pm local time (7:15pm ET)
TCU's Baker is the defending NCAA 60 meter champion, while Clemson's Hester almost broke the 100 meter collegiate record last year.
Shamier Little vs Taylor Ellis-Watson
Women's Invitational 400 meters, 6:20pm local time (7:20pm ET)
One of the least fan-friendly things we do in college track is the separate the top seeds in a multi-section final, so these two won't actually be running against each other so much as against the clock. Texas A&M's Little is better known as one of the toughest 400 hurdlers in college history, but she's awfully good on the flat too. Arkansas' Ellis-Watson was runner-up at last year's NCAA indoor championships.
Najee Glass vs Michael Cherry
Men's Invitational 400 meters, 6:55pm local time (7:55pm ET)
Again, these two will be in separate heats and will only be running against the idea of the other one being there. Florida's Glass is the NCAA's top returning quarter-miler by any measure, but LSU's Cherry is the fastest so far this year.
Saturday
Donald Scott vs Chris Bernard
Men's Invitational Triple Jump, 3:00pm local time (4:00pm ET)
Quick – who is the current US leader in the men's triple jump? If I said "Donald Scott", would you say, "who?" The former Eastern Michigan Eagle jumped 16.80 meters (55' 1½") at last week's Meyo Invitational. Nearly a PR for the man who was third at last year's NCAA Championships, he faces off against Bernard, fourth at last year's USA Championships, in a battle of Olympic team long-shots.
Bradley Akins vs Randall Cunningham
Men's Invitational High Jump, 3:00pm local time (4:00pm ET)
Texas Tech's Akins was NCAA runner-up both indoors and out last year and has the best PR in college track. USC sophomore Cunningham has the year's best jump.
Iowa State Classic

Lied Recreation Center, Ames IA
Live results
Live webcast via Flotrack
The goal for many distance runners this weekend is to produce times that can get them to the NCAA Championships. Their coaches send them to the facilities they perceive to be the fastest, and Iowa State's is one of them. Two races stand out above the rest.
Justyn Knight vs Futsum Zienasellassie
Men's 3000 meters, Friday at 8:00pm local time (9:00pm ET)
Syracuse's Knight is a big talent who can run well at anything from a mile (an NCAA-leading 3:56.87) to cross country (4th at the NCAAs last fall). Northern Arizona's Zienasellassie is even better at cross country (4th and 3rd at NCAAs before redshirting last fall) and is beginning to transfer that strength and fitness to the track. These are the top two milers on the NCAA qualifying list but are both better at longer distances. In terms of purely collegiate races, this might be the best of the weekend.
Clayton Murphy vs Ryan Schnulle
Men's 800 meters, Saturday at 4:00pm local time (5:00pm ET)
I think Akron's Murphy is the best middle-distance runner to come out of Ohio since Dave Wottle – he has that same uncanny knack of being in the right place at the right time. Florida's Schnulle was NCAA indoor runner-up two years ago.
Husky Invitational

Dempsey Indoor, Seattle WA
Meet homepage
Live webcast via Flotrack (subscription required)
With so much talent spread out this weekend, the Husky Invitational's fields aren't as deep as they usually are. Stars are present, but great head-to-head races are rare. The USTFCCCA previews its best matchups.
Kenyan Cross Country Championships

Uhuru Gardens, Nairobi KEN
Saturday, time unknown
I have not been able to find a race schedule for the Kenyan cross country championships, but it will be early in the morning in the USA. In any case, the men's race is stacked. Reigning World Cross Country champion Geoffrey Kamworor, is up against defending champion Bedan Karoki, who just nipped Kamworwor at the line last year. This is a trials race to pick the team for the African Championship, but it's also an open championship, so other African runners will be in the race. Add in days of rain that will make for a muddy race and it appears to be an interesting affair.
US Olympic Trials

Live on NBC, 1:00pm to 4:00pm
Daily Relay men's preview
Daily Relay women's preview
We have boots on the ground in Los Angeles and will be covering the race live via Twitter and Facebook and Instagram and right here too.
New Balance Indoor Grand Prix

Reggie Lewis Track Center, Boston MA
Sunday, 3:10pm
Live TV coverage on NBC Sports Network from 4:00pm to 6:00pm
Live webcast on USATF.tv from 3:15pm with post-meet show from 6:00pm
Meet website
This is the second meet in the abbreviated IAAF Indoor Tour, and the only one in the USA.
Reese Hoffa vs Jonathan Jones
Men's shot put, 3:15pm
Hoffa is one of the elder statesmen of shot putting (read: he's old) and Jones is a rising star.
Jenn Suhr vs record book
Women's pole vault, 3:15pm
Record attempts get hyped far more often than records are broken, but in this case I think it's worth mentioning. Suhr recently broke her own indoor world record and looked like she could have gone higher. Last week she "tried something different" and no-heighted, so who knows exactly what we're going to get. But we could see something unprecedented.
Bershawn Jackson vs Boris Berrian
Men's 600 meters, 4:10pm
This odd distance allows two athletes from very different events to run against each other, veteran 400 hurdler Jackson and up-and-coming half-miler Berrian.
Andrew Wheating vs half-milers
Men's 1000 meters, 4:17pm
Oddly enough, the 1000 tends to favor milers over 800 meter specialists. It's been eight years since Wheating came out of the woodwork to make the Olympic team, and much of his talent was lost to injuries. He's had two good outings so far this indoor season and it could be three, but he'll face top athletes like Duane Solomon.
Tianna Bartoletta vs Remona Burchell vs Tori Bowie
Women's 60 meters, 4:25pm
In terms of PRs, Bartoletta and Burchell are the best in the field, but Bowie has become a top sprinter in recent years.
Natasha Hastings vs Tiffany Townsend
Women's 300 meters, 4:35pm
The odd distance matches up sprinter Townsend and quarter-miler Hastings.
Isiah Koech vs Dejen Gebremeskel
Men's 3000 meters, 4:45pm
With 5k PRs of 12:48 and 12:46 respectively, these two are the class of the field.
Kendra Harrison vs Dawn Harper-Nelson
Women's 60 hurdles, 5:08pm
Harrison is the current world leader by time, Harper-Nelson is the reigning Diamond League champion.
Meseret Defar vs comeback
Women's 3000 meters, 5:15pm
The umpteen-time world champion and record holder is on the downslope of her career and is making her comeback after a long maternity break.
Trayvon Bromell vs Michael Rodgers
Men's 60 meters, 5:35pm
Bromell is the top young sprint talent in the USA, but doesn't excel as greatly at the abbreviated indoor distance. He'll have his hands full with Rodgers, a former World indoor silver medalist.
Nick Willis vs Bethwell Birgen
Men's Mile, 5:42pm
Willis is returning to North America after spending some time in his native New Zealand, where he ran a 3:55 mile. Birgen ran a 3:39 for 1500 meters in Germany two weeks ago.