One Comment
Stat Sunday: High Altitude Records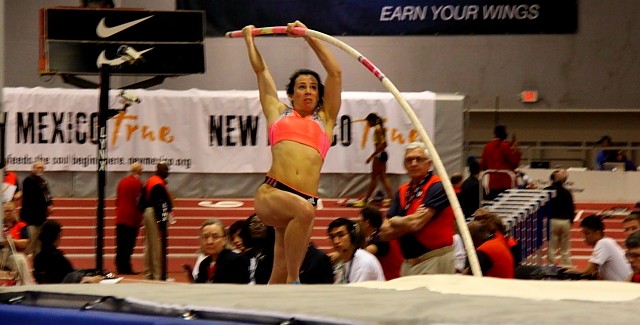 Jesse Squire | On 02, Aug 2015
(Photo by Dane Schubert for Daily Relay)
Welcome back to Stat Sunday, where we take a numerically-based topic and totally overanalyze it.
The call for action came through Twitter last night.
2 altitude WRs (4:01.85 and 27:11.89) were set today. Anyone know the others? @Statman_Jon @tracksuperfan @aaronkrohn1 @RunLiao @lsabre

— Clay Parker (@ClayParker23) August 2, 2015
Mr. Parker was referring to the Kenyan World Championships trials meet held in Nairobi, where Faith Kipyegon won the women's 1500 and Geofffrey Kamworwor won the men's 10,000 among other results.
I'm guessing that he was asking for the best high-altitude* times ever recorded in the distance events, where the thin air is a significant challenge (albeit somewhat less for those who have lived and trained at high altitude for most of their lives).
But you know what happens when you assume, so I just researched the best high-altitude mark for each and every standard event.
The effect of high altitude is all due to lower air pressure. That's detrimental to distance events due to lesser availability of oxygen, and an aid to sprints, hurdles, and horizontal jumps due to less wind resistance. The conventional wisdom is that the two cancel each other out for the 800 meters and there may be a small aid to the vertical jumps. It's probably of no importance whatsoever in the throws, but I researched them anyway.
A slew of altitude-aided world records were set at the 1968 Olympics in Mexico City, and a few more were set at other high-altitude venues over the next decade. Of the records set in that era, the one that stayed on the books the latest wasn't Bob Beamon's famous jump but Pietro Mennea's 200 meter record at the 1979 World University Games. Interestingly enough, the only current world records set at altitude are in the pole vault: Sergey Bubka's outdoor record (6.14m at Sestriere in 1994) and Jenn Suhr's indoor record (5.02m at Albuquerque in 2013).
*"High altitude" is considered anything more than 1000 meters (3280 feet) above sea level. Source material is Alltime-Athletics.com.
Men's records
Women's records