One Comment
Jason's London Marathon Live Blog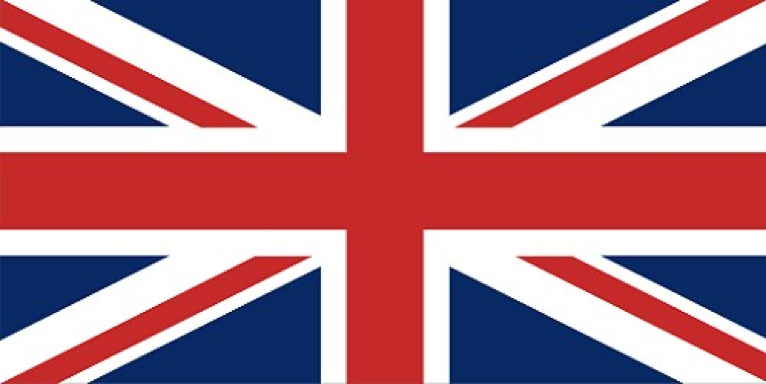 Jason Halpin | On 22, Apr 2013
Editor's Note:  Our own Jason Halpin was so excited about the field at this year's London Marathon that he stayed awake past 4:00 a.m. to watch it.  The following are his musings:  
1:24 a.m. It's almost 1:30, do you know where your podcast hosts are? Just woke up from a mini nap, I have to be up for work in 5 hours but I'm a warrior, even sitting up in my bed as I watch.
1:25 a.m. Turns out I have Universal Sports! Who knew?! I guess DirecTV is giving a free trial after they found out no one in the world had it.
1:25 a.m. Announcer starts off by telling us that anyone who's anyone is in this men's wheelchair race…thinking I might have done odds for the wrong race.
1:25 a.m. Announcer also says conditions are absolutely perfect for marathon running, going to call a world record right now.
1:28 a.m. I'm surprisingly awake right now, of course 4:00 a.m. will probably be the bigger test.
1:28 a.m. Women are 28 minutes in and we have a lead pack of 9 plus 2 rabbits dressed like the Hamburgler or Beetlejuice…haven't decided if I want to make Michael Keaton or McDonald's jokes yet.
1:29 a.m. Wow Jason, wasn't sure you were going to bring up the women's race after you didn't put up a single bet or prop for them.
1:30 a.m. We know the men's race is supposed to go out in 61:45 for the first half and the women are supposed to take it out in 69:15. I'm thinking both of those times would have won the Las Vegas Rock 'n Roll Half Marathon.
1:33 a.m. Still same pack in women's race but the rabbits have pulled out to a 10 meter lead on the field, hopefully they can put away the rest of the field by the halfway point.
1:38 a.m. Down to a pack of 7 in the women's race not including rabbits, among the group we have both Kiplagats (Florence and Edna), Jeptoo (not related to the Boston marathon champ), Gelana, Chepkirui, Kiprop, Melkamu. You won't believe this, but they all appear to be East African
1:41 a.m. Announcers now asking the question that every announcer has to bring up at one point during the marathon, "what do you think about for 26 miles out there?" I'm assuming something along the lines of "damn, this is a long race."
1:42 a.m. There appears to be a pirate ship in the middle of the race that the course loops around. I fully support this and am angry more races don't feature diversity, which I believe is an old, old, wooden ship.
1:45 a.m. Based on the commercials, I hope I actually have the option of keeping Universal Sports going forward, it appears to be the television version of Obscure Sports Quarterly.
1:46 a.m. I think the men are supposed to be starting now, but they haven't shown them yet. Got to see who can get off to a good start. Marathons are all about the first 100 meters.
1:48 a.m. Women continue to fall farther behind the rabbits- nearly 50 meters at this point as the rabbits are sticking to pace. Always torn on this, they are paid to run a certain time but if no one goes with them are they doing any good?
1:50 a.m. Still no sign of the men's start and the women look like they are all jogging together, the gap is 19 seconds.
1:51 a.m. Wheelchair men start to pass the women, why not have them start ahead when they are clearly going to be quicker?…Just seems dangerous.
1:52 a.m. And apparently I'm Nostradamus as one of the women, I believe Gelana, got hit by a wheelchair racer when they were both going for water.  She goes down and might have knocked the wheelchair participant out of the race as well.  I'm not discounting the possibility that I have some sort of powers…
[youtube http://www.youtube.com/watch?v=LrRArQcgLG0?rel=0]
1:53 a.m. Gelana gets back with the pack immediately and the wheelchair racer is dropping out.  He is not happy at all.
[youtube http://www.youtube.com/watch?v=A0tybHJ5zEw?rel=0]
1:55 a.m. MyCleanPC.com and Sketchers dominating the advertising world in the 2:00 a.m. marathon time slot.
1:55 a.m. As men's race is about to kick off there is a 30 second silence for Boston, and everyone is wearing black ribbons as tribute. To see a group of thousands of people in complete silence is definitely moving.
1:58 a.m. Mo Farah gets introduced first and gets the biggest cheer from the crowd.  They certainly don't seem to care that he's only running half.
2:00 a.m. No one looks happier than Kiprotich during the intros causing me to make up a theory with no basis whatsoever that the happiest guy at the starting line will not win the race.
2:00 a.m. And we're off! Hopefully about 2 hours and 3 minutes till we have a winner!
2:01 a.m. Men's rabbits wearing the same Beetlejuice garb, I think this will come in handy if they separate from the pack one of the runners can just say a rabbits name 3 times and he will appear.
2:06 a.m. Announcer already confusing himself trying to talk about one of the Mutais. Then, he starts listing off the personal bests of all the elites and just starts to laugh at how absurd this field is, he clearly read my odds
2:10 a.m. But I have a Mac! I can't use MyCleanPC.com!!
2:10 a.m. Women have passed the halfway point, of course they were at commercial when they hit 13.1 so I didn't get the split, but I'm pretty sure it was slower than planned.
2:12 a.m. A lot of bumping and drafting in the wheelchair race, probably the most I've ever seen of a wheelchair race and I am intrigued.
2:16 a.m. Announcers looking for Makau in the lead group but it looks like he's dropped off the back only 16 minutes in the race…Worrisome to say the least.
2:17 a.m. 4:44, 4:47, 4:29 for the first three miles, I guess there is some downhill, but wow…
2:18 a.m. Mile four in 4:34…and Makau is a good 20-30 meters back, can't be healthy unless he's planning on running 59 minutes in the 2nd half…
2:22 a.m. Women down to four with both Kiplagats, Jeptoo and Melkamu. The rabbits have come back to the pack; I think they blew their chance to win…
2:25 a.m. How happy are people who saved money by switching to Geico? Happier than a vampire at a blood drive…I'd say these commercials have run their course. It peaked with Dikembe Mutumbo.
2:27 a.m. Announcer: "Emmanuel Mutai, who some people have as a favorite…" Really?!
2:28 a.m. About 10 guys in the pack plus 3 rabbits and a half marathoner, well half of a marathoner.
2:30 a.m. All the rabbits are wearing red shorts with the aforementioned Hamburgler shirt, but one of the male rabbits appears to be wearing a nightshirt… #tuckinyourshirt #isthisnottwitter?
2:30 a.m. Men passing the pirate ship! The winner should get to set sail and take over France.
2:33 a.m. GMC pickup trucks will not be denied in the battle for advertising supremacy!
2:33 a.m. Of Monsters and Men's Little Talks is now in a Discover commercial…Still waiting to get sick of this song. HEY!
2:35 a.m. Men 35 minutes in and I think Makau is the only name not in the group still. Pace is at 2:02:20…
2:36 a.m. Women finally look like they are really starting to push the pace, down to Two Kiplagats, a Jeptoo and a Pizza Place.
2:38 a.m. Spoke too soon, Florence Kiplagat starting to fall back, and quickly.
2:39 a.m. They found Makau, I was hoping he boarded the pirate ship and took up a new life as the Dread Pirate Patrick…No luck, just struggling
2:40 a.m. Men's wheelchair race with a pack of 8 at the front, and they are 21 miles in, Apparently this is rare to have everyone this close, this late in the race. The London Marathon trying to succeed at every level!
2:40 a.m. Edna Kiplagat put a 10-20 meter gap on Jeptoo, but Jeptoo responds and closes immediately, that was impressive. If I'm Edna I'm really worried that didn't even faze Jeptoo.
2:43 a.m. In the 4th most interesting race of the night, I am wide awake and getting stronger, almost wish I was getting loopy then this diary thing could be a lot more entertaining.
2:44 a.m. Tiki Gelana already out of contention but stops to tie her shoe to show she knows it too.
2:46 a.m. Jeptoo is trying to slowly push the pace to make Kiplagat go a little faster than she thinks she's going.  Before Edna knows what happened she won't have enough left to hurt her…You knew I wouldn't make it through this thing without a reference to Without Limits, I actually think the over/under was 2.5 mentions.
2:48 a.m. Wheelchair men in a straight line drafting off each other, love the tactics and this all out sprint should be awesome with 8 guys still there.
2:51 a.m. And the sprint is in full effect, 8 guys finish within 2 seconds and 1st and 2nd were no more than a tenth apart, very cool race.
2:52 a.m. Oh yeah, there are male runners in this race too, Farah looks really relaxed…you think he'll keep going?!?!? Spoiler alert, no.
2:53 a.m. Jeptoo has broken away, at least 50 meters ahead and gaining 1:53 into the race, dropping miles in the low 5:10s.
2:55 a.m. "Did you ever skip a workout because you didn't want to ruin your do?" I promise I'm not hallucinating, that was the question that started this commercial…multiple women admitting this is the case…NO! BAD COMMERCIAL!
2:57 a.m. Men are coming up close to the halfway point, looks like it's still at world record pace. Farah will be stopping soon and I think the best exit would be jetpack. Stops, puts on jetpack and flies into the distance, crashing sporting events like the Fan Man. Maybe the sleepiness is getting to me…
3:00 a.m. And Farah is out! Farah is out! Before the halfway point! Is this considered dropping out of the race!? He couldn't complete the half of the race he was running?! He stopped almost exactly an hour in, so was only a minute or two early, BUT STILL!
3:01 a.m. Jeptoo all alone, no one even in the picture, and she's not looking back, this thing is over.
3:03 a.m. And of course we are at commercial for the men's halfway point to make sure no one can get a split.
3:05 a.m. Women's wheelchair race coming down the homestretch and Americans go 1-2!!! USA! USA!
3:07 a.m. Still a big group for the men, impossible to tell them all but they haven't mentioned any other drop offs. They actually haven't mentioned a whole lot about the race itself, still a lot of listing of accomplishments.
3:08 a.m. Apparently the meet director was the one who liked Emmanuel Mutai as the favorite to win it, so I guess he did know someone…and he's leading…
3:10 a.m. Going to be a big negative split for Jeptoo, don't think that's possible in the men's race. Jeptoo right around 2:20 pace, her PB is 2:20:14
3:12 a.m. On the 15th commercial break or so and there's roughly 6 commercials run over and over…you guys seen these new Sketchers?
3:13 a.m. Men still on sub 2:03 pace hour and 13 minutes in…with a big group still…holy crap.
3:14 a.m. Kiprotich has fallen off, proving my theory that happiness equals disappointment…wait, what?!
3:18 a.m. Rita Jeptoo wins Boston and a week later Priscah Jeptoo wins London, begging the question who do you take Mutais or Jeptoos?
3:20 a.m. Jeptoo misses PB by one second in 2:20:15. The fact she ran the last few miles alone and the slow start it's impressive she even got close. Completely dominate.
3:21 a.m. Ok, I know you just pushed your body to the absolute limit for the last 2 hours and 20 minutes, but you need to hold up the blanket behind you right this second! We need a picture before you regain normal breath for some reason!
3:22 a.m. Edna Kiplagat 2nd in 2:21:32
3:24 a.m. And Yukiko Akaba of Japan gets 3rd in 2:24:41. After crossing the line, officials tell her she needs to take a picture with Jeptoo and Kiplagat.  This is how she found out she was 3rd.
3:27 a.m. Just the men now and they haven't showed them for a while so I'm sure I missed some sort of big move.
3:29 a.m. Of course! They show the men's race for the first time in 14 minutes and we are down to 4 men, Biwott, Abshero, E. Mutai and Lilesa. I'm really glad I didn't get to see that happen, it's not like I'm staying awake all night for this race.
3:29 a.m. Geoffrey? Wilson? Where did you guys go?!
3:31 a.m. Not saying they shouldn't have shown the women's finish, because of course they should, but I didn't need to see the last 8 straight minutes when no one is remotely close.  Also, the post-race posing for pictures probably could be shown on a delay.
3:33 a.m. Men on 2:03:30 pace through 1:34, WR still in play and with 4 guys who can push each other, I still think the odds are good.
3:37 a.m. Ok, you guys can stop showing the women finishing, we are outside the top 10 now.
3:37 a.m. Down to three, Biwott, Abshero, E Mutai, in that order, with Mutai just starting to fall back
3:38 a.m. Really hope two of these guys can stay up to push each other but Biwott starting to gap Abshero as well. Just dropped a 4:43 mile after a couple slower ones.
3:39 a.m. Mutai passed Abshero but Biwott still accelerating, up 30 meters now.
3:41 a.m. Commercials…Better be the last one before the finish…
3:42 a.m. Gap about the same, Mutai staying within striking distance 6 seconds back and 13 for Abshero.
3:44 a.m. 1 hour 44 minutes in, hopefully less than 20 minutes to go…
3:45 a.m. Emmanuel still hanging in (how weird is it to just refer to him as Emmanuel, sounds 800% less fast).
3:46 a.m. And they cut away from the men's race again to show the last 500 meters and pictures afterwards of a division winner…I'd tell you who, but the announcers have no idea either.
3:48 a.m. And we missed Emmanuel (I'm going with it) passing Biwott now he's up 10 meters and Biwott looks done. Are they actively trying to miss every significant move in this race?
3:49 a.m. Mutai looks strong, think this thing is over, and with no one there to push him world record is done…Course record still a possibility.
3:51 a.m. Awesome, another commercial break…and we come back to a random division winner that they stay on for a minute after he crosses the finish line.
3:54 a.m. Another random division winner…these are fantastic accomplishments, but really!? No desire to talk about the pace, chances at course record or anything about "the best field in the history of marathons?!"
3:59 a.m. Hey! It's Emmanuel Mutai! Maybe tell me something about him, how much does he have left? What did he run his last mile in? What pace is he on? Remind me of the course record even though I know it, something!
4:01 a.m. Finally mention of Mutai running a 5:25 last mile and the course record is gone. Kebede really closing the gap!
4:02 a.m. Mutai is done!
4:03 a.m. That first half killed these guys, Kebede is now your leader, WOW.
4:04 a.m. Clocks at 2:04:20 with 600 to go, not even close to the course record, that surprises me.
4:06 a.m. 5:25 last mile, Kebede will be the 2013 London Marathon champion in 2:06:03.
4:06 a.m. Emmanuel Mutai 2nd in 2:06:33, Abshero 3rd 2:06:57.
4:08 a.m. Well, it ended up being an exciting race, definitely a little surprised at the times but they really tried to make something happen in the first half.  I'll take a race like this over the, slow for 23 miles and push the last 5k, any day.
4:09 a.m. Most of the other names have come through but still no sign of Geoffrey Mutai. Maybe he saw Farah step off and assumed the race was over…
4:10 a.m. In closing, exciting race but they really need to get their stuff together with when to cut to and away from the elites.  Feel like I missed out on a lot of the moves that made the race unfold. But I didn't fall asleep so I proved Kevin wrong and in the end isn't that all that matters?
4:13 a.m. Jessica Ennis, goodnight.