No Comments
5 Questions with Des (Davila) Linden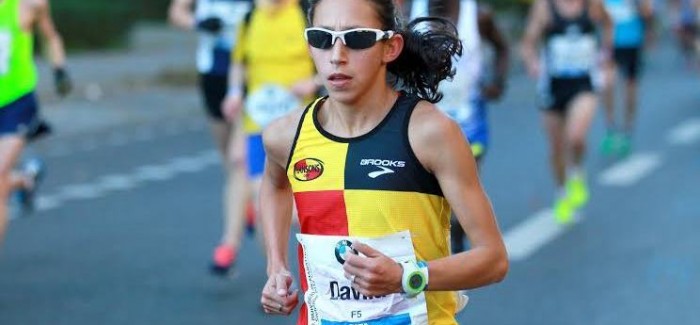 On

April 17, 2014

http://patprice.com
Welcome back to 5 Questions, where we pick the brains of people from all areas of the running scene. Today, we were lucky enough to catch up with Des (Davila) Linden, who will return to Boston Monday. She ran the fastest time ever for an American in 2011 on the course in her thrilling duel where she would end up second overall. Follow her on Instagram and Twitter @des_linden
5 Questions with Des (Davila) Linden
1. Daily Relay: You're back in Boston and healthy. How much confidence does that give you, toeing the line in a race you've done so well in already? What are your goals for the race?
Des Linden: I'm excited to toe the line in Boston and know I will put my best foot forward. Having past success on the course certainly doesn't hurt, but I get most of my confidence from the training I've put in. As always, the goal is to compete well and get the most out of myself on the day.
2. Daily Relay: You recently spent 3 weeks training in Kenya. Had you ever done something like this before, and why Kenya? why now?
Des Linden: This was my first time doing an extended training trip at altitude. It worked out that I would have a solid training partner, Lanni Marchant, and of course the weather in Kenya was ideal for the winter. It was a nice break from the Michigan winter and a fun new way to put in the, occasionally monotonous, miles.
3. Daily Relay: You gradually improved up to where you nearly won Boston in 2011. What is it about the Hansons program that worked for you?
Des Linden: There's nothing magic about the program, it's hard work and patience. I've bought into that philosophy and was fortunate enough to have several years of uninterrupted work which allowed me to see steady gains year after year.
4. Daily Relay: You have been with Brooks your entire professional career. What models are you training in now and what do you plan on racing in on Marathon Monday?
Des Linden: For training days, I'm usually in the Ravenna or the Glycerin. I'll race the marathon in the T7.
5. Daily Relay: With your injury setbacks, what did you learn and what can you use from that ordeal to move forward in your career?
Des Linden: Injuries are another part of the process. It was a reminder to listen to my body and be sure to distinguish between hurting and injured — you can't push through everything.
If you enjoy 5 Questions, check out the archive of previous interviews over at Writing About Running