2 Comments
The Worlds' Most Memorable Moments, part 1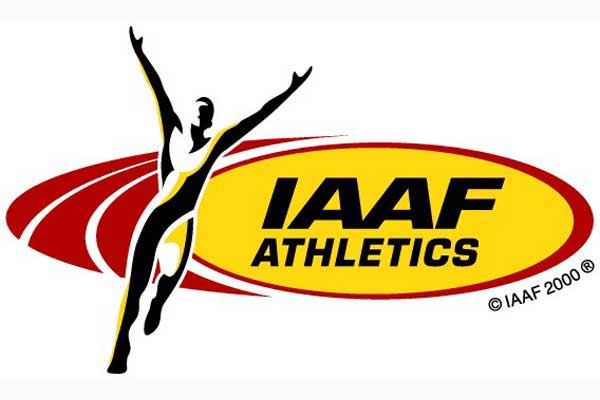 Jesse Squire | On 28, Jul 2013
The 14th edition of the IAAF World Championships in Athletics will begin in Moscow in less than two weeks. Three days before that, the Worlds will have their 30th anniversary.
I have watched all editions but the first (I was too young to know or care in '83), mostly via Canadian television's superior coverage. I even have a few years' worth on VHS squirreled away somewhere. I attended one of them, the 2001 edition in Edmonton.
I can recall a lot of great and exciting moments at the Worlds, and I think it's time to take a look back at the most memorable moments. Going with the 30-year anniversary theme, I'm picking thirty of them. I'll roll them out ten at a time over three installments.
These are not always "great" moments, but memorable ones. Sometimes bad things happen. And things change in hindsight; for example, right here is the only mention of the nefarious Marion Jones that will appear in the entire series.
The selection and order is all based on personal opinion, with an eye towards presenting a variety of events and years. Let's get on with it!
30. Tiina Lillak thrills Finns
Helsinki, 1983
Few people love track and field like the Finns. They have twice hosted the Worlds in the Helsinki Olympiastadion, and in those two editions they have just one gold medal. I'll let Sports Illustrated's Kenny Moore tell the story from the '83 championships.
Sacred events in Finland are the distance races and the javelin. But only one athlete had a serious chance of bringing gold to the host country. That was willowy Tiina Lillak, the women's javelin world-record holder.
But the javelin is the most delicate, least predictable of events. Britain's Fatima Whitbread threw 226'10" on her first attempt, and the pressure was on. Lillak, employing a swift run that seemed hard to control, reached only 221'4″ after five throws.
She had one more. This time she stood a moment in the storm of yearning, showing blazing blue eyes and dimples of determination. Then she ran, and threw. The javelin took a worryingly high course, yet somehow it didn't stall, as some of her other throws had done. Instead, it sailed down the wind and pierced the turf at 232′ 4″.
It was the moment of the meet. The crowd's roar was deafening. And moving. "I haven't cried," said NBC-TV's tear-streaked production assistant Bill Norris, "since John F. Kennedy was shot."
The stadium's sustained jubilation was such that it seemed to expand beyond the celebration of this beautiful athlete. It was an expression of a small, tough people's unity of purpose and tradition, and of its embrace of everyone capable of mastering the pain and doubt and acid nerves of a genuine World Championships.
The crowd really did go wild.

29. Ezekiel Kemboi moves like Jagger
Daegu, 2011
Kemboi is a two-time Olympic steeplechase champion and two-time World champion, but he's best known for his post-race celebration. Here he dances in dedication to Usain Bolt at the 2011 championships.

28. Haile Gebrselassie onto the world stage
Stuttgart, 1993
"Geb" is probably the greatest distance runner of all time. There is no doubt that his career on the world-class level is the longest, now spanning 21 seasons. His coming out party was the 1993 Worlds, where he won silver in the 5000 and gold in the 10,000.

27. Sjoberg-Paklin-Avdeyenko battle
Rome, 1987
Patrik Sjoberg was one of track and field's most colorful characters of the 80s, a chain-smoking mullett-wearing showboating Swede. I'll let former Track and Field News managing editor Jeff Hollobaugh tell the story (I'll add the charts).
Bert Nelson called this "one of the greatest — if not the greatest — high jumping contests ever." Certainly, the quality of the field promised much: world record holder Patrik Sjoberg faced off against three former record holders, the defending champ, the Olympic gold medalist, as well as seven other men who had cleared 7-foot-8 that season.
At a meet record 7-7¼, seven men cleared, while future great Javier Sotomayor went out on misses to finish ninth. At 7-8½ (2.35m), Sjoberg and former record holder Dietmar Mogenburg cleared on their first tries; both had perfect records. Soviet Igor Paklin cleared on his second, and his teammate, Gennadiy Avdeyenko, made it on his third. Romanian Sorin Matei passed, leaving five in the quest for medals as the bar raised to 7-9¾ (2.38m).

| | |
| --- | --- |
| | 2.35 |
| Sjoberg | o |
| Mogenburg | o |
| Paklin | xo |
| Avdeyenko | xxo |
| Matei | p |
Sjoberg cleared on his first try, the only man to do so. Mogenburg decided to pass to the next height. The Soviets, however, reasoned that if they made 7-9¾, they would win the remaining medals, should Mogenburg falter at 7-10¾. Good call. Both Soviets cleared on their third attempts.
| | | |
| --- | --- | --- |
| | 2.35 | 2.38 |
| Sjoberg | o | o |
| Paklin | xo | xxo |
| Avdeyenko | xxo | xxo |
| Mogenburg | o | p |
When the bar moved to 7-10¾, only a half inch below the world record, no one had any luck, least of all Mogenburg. He ended up without any medal at all. Sjoberg, a Swede, came closest to clearing. Celebrating his gold medal, he called himself "lucky" anyway.
| | | | |
| --- | --- | --- | --- |
| | 2.35 | 2.38 | 2.41 |
| Sjoberg | o | o | xxx |
| Paklin | xo | xxo | xxx |
| Avdeyenko | xxo | xxo | xxx |
| Mogenburg | o | p | xxx |
26. Canada asserts sprinting dominance
Gothenburg, 1995
Canada was badly hurt by the Ben Johnson scandal. It was among the worst things that could happen to a nation that prides itself on fair play and honesty. But just six years later the nation found new sprinting heroes in Donovan Bailey and Bruny Surin. The two had similarities–Bailey's family emigrated from Jamaica, Surin's from Haiti, and both were born in 1967–but were mostly different. Surin first made a Canadian national team in 1988 (in the long jump) while Bailey didn't even start sprinting until 1991, and didn't take it seriously until 1994. Surin is now a Montreal clothing designer while Bailey came to sprinting while a Toronto stockbroker.
The '95 Worlds began a remarkable five-year streak for the duo. Bailey won gold in the 100 meters with Surin taking silver, and then they ran third and anchor legs on the winning 4×100 relay. An injury-depleted US team didn't advance out of the heats with a bad pass. Bailey went on to win Olympic gold the next year in world record time, and the Canadians beat the American 'A' relay team. Bailey won silver in '97 and the relay team again won gold after a US cockup in the heats, and Surin won silver in '99.
The CBC's late Don Wittman doesn't even try to be impartial.

25. Jon Drummond false starts, or maybe not
Paris, 2003
I'll let the BBC's Tom Fordyce tell the story.
Fifty one minutes after the gun first went, not a single athlete had crossed the finishing line.
…
…in the second quarter-final, we saw scenes of high farce turning to chaos as Jon Drummond suddenly, and to his enormous shock, found himself disqualified for a false start he thought he did not commit.
Drummond, a man so demonstrative he probably greets the arrival of the morning newspaper with a lap of honour, went into overdrive.
First there was disbelief.
"I did not move," screamed the American sprinter, eyes bulging from his outraged face. "I did not move!"
Then, when confronted with the unarguable sight of an official brandishing a large red card in his face, came the histrionics.
To a deafening backdrop of whistles and boos from the 72,000-strong crowd, he lay down on the track, put his arms behind his head, and waited.
The official followed him, holding the red card out in front of him like a dirty piece of toilet paper. Thus started a stand-off that began as laughable but soon became embarrassing.
You be the judge.

24. Mutola wins at the line
Edmonton, 2001
Maria Mutola was by far the top women's half-miler of the nineties but she won only a single World title that decade, in 1993. In Edmonton she regained the gold in a thrilling come-from-behind run and lunge at the finish line. (Unfortunately, it does not appear that there is any embeddable video of this race available.)
23. Stacy Dragila kicks off women's pole vaulting
Seville, 1999
Dragila was a pioneer in women's pole vaulting. She won the first gold medal ever given out by the IAAF at the 1997 World Indoor Championships, she won the first two outdoor World Championships (in '99 and '01) and the first Olympic gold medal too (in 2000). This first outdoor gold was a tricky one. Ukrainian Anzhela Balaknova had a clean sheet through 4.55 meters (14′ 11″), the European record, and Dragila was behind due to one or two misses at virtually every height. A second-attempt clearance by Dragila at 4.60 (15′ 1″) gave her the lead when Balaknova couldn't match it.
Sports Illustrated's Tim Layden:
Many athletes will leave the world track and field championships in Seville as victors; Stacy Dragila left as a trailblazer. Dragila won the first world outdoor title in women's pole vaulting last Saturday night with a world-record-equaling 15'1″. A 28-year-old former heptathlete who began vaulting competitively five years ago as a junior at Idaho State, Dragila has improved by five feet since taking up the event and has helped raise the profile of women's vaulting, which will make its Olympic debut in Sydney. "I'm part of history now," she said last weekend. "That's forever."
…
Sadly, the IAAF, track and field's governing body, didn't treat the women's vault and the other new event for women, the hammer throw (which was to be contested on Tuesday), with the respect they deserved. Medalists in every other event at the worlds received $60,000 for winning gold, $30,000 for silver and $20,000 for bronze. Medalists in the two new women's events got $30,000, $15,000 and $10,000. "I hope next year [in Sydney] they don't give us half a medal," said Dragila.
22. Kipchoge pips El Guerrouj
Paris, 2003
This was one of the best stretch drives ever at the Worlds, a three-way fight all the way home between Kenya's Eliud Kipchoge, Morocco's Hicham El Guerrouj, and Ethiopia's Kenenisa Bekele. From the October 2003 issue of Track and Field News:
In the middle of the penultimate homestretch, Kipchoge, having lost 0.3 [seconds] to El Guerrouj in the preceding 300 meters, gaining the time back as he raced past [Abraham] Chebii and then Bekele with a lap to go.
El Guerrouj was now trying a trademark move of his, a penultimate curve (13.8) and backstretch (13.0) sprint to kill the competition before the homestretch.
His 26.8 put some daylight on Kipchoge (27.1) and Bekele (27.2), yet the pursuers gained most of it back again on the final curve…
With Kipchoge on his shoulder with 100 to go, El Guerrouj angled down the stretch to the outside of lane 1. Kipchoge yeilded into lane 2 and Bekele ran excessively wide into 3…
As Kipchoge drew even 50 meters out and then ever so slightly ahead, he edged inward, finally pushing El Guerrouj so close to the rail with arm contact that the Moroccan lost his balance and only stopped himself from falling with a right arm to Kipchoge's back as the latter lunged across the line 0.04 [seconds] ahead…

21. Carl Lewis wins 100 in world record time
Tokyo, 1991
Going into this meet, Lewis was supposed to be yesterday's news, never again to be the best in the world. Christine Brennan, writing for the Washington Post in 1991:
In the fastest 100-meter race ever run, Carl Lewis snatched back the title of the "World`s Fastest Human" by breaking the world record with a time of 9.86 seconds Sunday night at the world track and field championships here. Lewis then broke into tears at the thought of what he had just done.
With a lightning-fast finishing kick, Lewis caught protege Leroy Burrell with 10 meters to go and beat him by a foot, stealing the world record Burrell had taken from Lewis just two months ago. Burrell ran 9.88, which also broke his old mark of 9.90.
…
"It was the most incredible race of all time, and the old man pulled it out," said Lewis, 30, who won the 1983 world championship and 1984 Olympic gold medal, and was awarded the 1987 world championship and 1988 Olympic gold medal when [Ben] Johnson was banned from the sport for steroid use.
"This is the best race of all time, the best sprinters in the best race. To be 30 years old and to be able to run the fastest race of my life, ink my entire career had something to do with my race (tonight)," Lewis said. "I'm very, very happy."

Tomorrow: the series continues…