One Comment
The Weekend's Best Matchups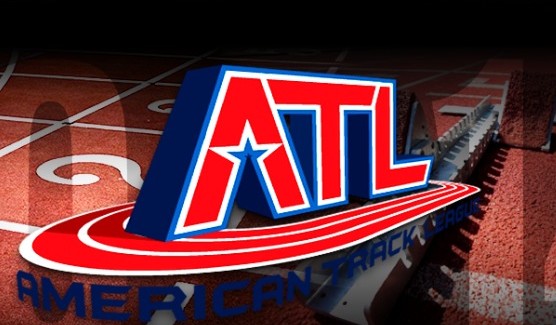 Here's a look at the top ten matchups coming your way this weekend.
1. American Track League vs success
Billy Hayes Track, Bloomington IN
Friday, 7:00pm ET
Series website
The brand-new American Track League holds its inaugural meet this weekend in Bloomington, Indiana. Will the series succeed? If it doesn't, it won't be for lack of innovative ideas.
Imagine being picked out of the crowd to hold the starting blocks for Lolo Jones before a hurdles race. Or standing so close to the high jump action that athletes actually high-five the fans after clearing the bar.
Or how about this: Running a qualifying 40-yard dash — NFL combine style — with an opportunity to possibly make it into the field for the 100-meter competition.
Agent Paul Doyle is launching the American Track League beginning Friday in Bloomington, Indiana, with fan interaction as an integral ingredient. There will be a house band blaring music, and a dance team to keep the fans entertained.
It all sounds cool, and second-tier US talent definitely needs opportunities for domestic competition like this. As of yet, though, the meet has no sponsor and no television coverage (tape-delayed coverage on Universal Sports is promised, but no date and time has yet been announced). As little as a week ago, the rumor was that a single-digit number of athletes had been signed to compete.
The fields are a bit more full now, and much of the field for tonight's meet has connections to Indiana and the Hoosier track program. The Daily Relay is expecting to have boots on the ground to report on next week's meet in Charlottesville, Virginia. Here's to hoping that something new gains traction.
2. Walter Dix vs Justin Gatlin
Men's 100 meters, Jamaica International Invitational
National Stadium, Kingston JAM
Saturday, 7:40pm ET
Meet website
Nature abhors a vacuum, and as domestic spring pro meets have disappeared, others in the Caribbean have come in to replace them. The biggest is the Jamaica International Invitational in Kingston. It's a sprint-heavy meet–only mad dogs and foreigners run distance in that kind of heat and humidity–and the men's 100 meters offers up the most interesting matchup.
The two local stars are absent. No Usain Bolt, no Yohan Blake. Given that he won Worlds silver last year, Justin Gatlin might be the next best 100 meter man around after those two. Walter Dix won silver in the 100 and 200 at the '11 Worlds but a recurring hamstring injury took him out of most of the last two years. If he's finally healthy–and he looked it while anchoring the USA team at the Penn Relays last week–then he and Gatlin will duke it out for the title of the best American. Jamaican 200 meter specialist Warren Weir is entered and could be a factor.
2a. Texas A&M vs Florida vs LSU
Relays, LSU Invitational
Bernie Moore Track Stadium, Baton Rouge LA
Saturday, 12:35pm local time (1:35pm ET)
Meet home page
LSU's Will Stafford rightly chastised me in the comments section for missing this matchup. I'll freely admit a no-height on this one. The LSU Invitational is a five-team scored meet between the three teams above plus Miami and Ole Miss. The men's relays in particular line up the best teams in the NCAA.
Florida topped Texas A&M by just 0.01 seconds in the men's 4×100 at the Texas Relays in March, and the two teams put up the fastest times of the year–in fact, they were the 4th and 5th-fastest times ever run in college track. LSU put up the year's #3 time at the Penn Relays (while finishing second to Jamaica's University of Technology). Those three teams will line up at 12:35pm (local time).
Florida's 4×400 became the second-fastest in collegiate history a month ago at the Florida Relays, and Texas A&M recorded the year's second-fastest time at the LSU Alumni Gold meet two weeks ago. LSU's two best times were run while finishing second to Florida (at the Texas Relays) and Texas A&M (at the Alumni Gold). They run at 3:20pm (local time).
Another great matchup in this meet is in the men's 110 meter hurdles, where Florida's Eddie Lovett meets Texas A&M's Wayne Davis II. They're rated as the top two hurdlers in college track in the latest Track and Field News formchart, and they run at 1:05pm.
3. USC vs UCLA
Drake Stadium, Westwood CA
Sunday, 9:00am local time (noon ET)
Tape-delayed coverage on the Pac-12 Networks
This is the biggest rivalry in college track. We don't have enough "sports hate" in college track, but there's no shortage here.
It's an old rivalry, dating to 1934. The 1975 edition is considered the greatest collegiate dual meet of all time. The list of great athletes who have competed in the meet is shockingly deep and includes names that even became crossover stars: Meb Keflezighi, Jackie Joyner-Kersee, Rafer Johnson, FloJo.
USC won the first 33 men's meets in a row, and it merited an entire Sports Illustrated article when UCLA finally broke through and won in 1966. UCLA has so dominated since then that the Bruins are just four wins away from doing what was once unthinkable, and tieing the all-time series record.
4. Molly Huddle vs Sally Kipyego
Women's 10,000 meters, Payton Jordan Cardinal Invitational
Angell Field, Palo Alto CA
Sunday, 9:08pm local time (12:08am ET)
Meet home page | Webcast link (subscription required)
Let me make one thing clear: racing is exciting, running is boring. I've driven across three states to see athletes fighting for the win, but I wouldn't turn on the TV to see them run for time and nothing else.
Meets at Stanford have waaaaay too much of the latter for my tastes, so maybe this isn't going to be a great matchup. On the other hand, in 2010 this same distance at this same meet gave us a fantastic upset and a real-live race, when Chris Solinsky rained on Galen Rupp's parade by flat-out beating him and breaking the American Record (and supposedly sparking Alberto Salazar's intense hatred for the group now known as the Bowerman Track Club).
This race has the opportunity for something like this to happen. Kipyego, the former Texas Tech athlete, won silver in the 10,000 at both the 2011 Worlds and 2012 Olympics. She's a legit world-wide star, but she was injured for most of last year and is getting back up to speed.
That opens the door for Huddle, the American Record holder at 5,000 meters. Her last track 10k was six years ago, but she's been racing longer road races recently: third in the NYC Half Marathon six weeks ago, a US record at 12k last November. Her win at the B.A.A. 5k two weeks ago proved she's race-sharp. She might have a shot at the US record (Shalane Flanagan's 30:22.22 at the 2008 Olympics), but that's beside the point. She has a shot at beating an Olympic silver medalist, and that's what makes this worth watching. Maybe.
5. Ryan Whiting vs Reese Hoffa vs Christian Cantwell
Men's shot put, Jamaica International Invitational
National Stadium, Kingston JAM
Saturday, 7:00pm ET
I don't want to say it's no big deal when the world's best shot putters face off against each other, but it's not as rare as it is in other events. Whiting is the world's best right now and won gold at the World Indoor Championships, but was well beaten by Cantwell and Hoffa at the Kansas Relays two weeks ago. Cantwell won with a big mark (21.36 meters) in his first meet after a long injury layoff. These three should put up some great battles this year.
6. Matt Centrowitz vs Bowerman Track Club
Men's 5000 meters, Payton Jordan Cardinal Invitational
Angell Field, Palo Alto CA
Sunday, 8:50pm local time (11:50pm ET)
The Nike Oregon Project is sending just a few runners to the Payton Jordan meet, and by far the most notable is Matt Centrowitz. He's already one of the great milers on the planet, but here he's trying the 5000. He'll face off against most of the top track talent in Jerry Schumacher's Portland-based training group that has recently been rebranded as the Bowerman Track Club.
Those athletes include Andrew Bumbalough, Chris Derrick, Ryan Hill, Evan Jager and Lopez Lomong. These are basically all of the top 5k runners in the USA besides Bernard Lagat and Galen Rupp. Hill is the only one of them who has never run 13:12 or better, but his performances during the indoor season indicate that he's ready to. There are other tough runners in this race, too; long distance guys Ben True, Hassan Mead, and Aaron Braun, and steeplechasers Donn Cabral and Matt Hughes. All in all, seven of the 20 fastest Americans of all time are in this race.
7. Arizona vs Arizona State
Roy P. Drachman Stadium, Tucson AZ
Saturday, 4:00pm local time (7:00pm ET)
Tape-delayed coverage on the Pac-12 Networks
This is another intense rivalry and both teams take the competition very seriously. . Northern Arizona is along for the ride in a meet called the "double dual", but the real action is between the Wildcats and Sun Devils.
One source I saw long ago says the rivalry dates from 1908 but no one really seems to be sure; Arizona State says the scoring began in 1969 and the series stands at 22-20 (men) and 15-13 (women), the Sun Devils leading both, but there were duals between these to much earlier than that.
8. Anna Willard vs Steeplechase
Women's steeplechase, Payton Jordan Cardinal Invitational
Angell Field, Palo Alto CA
Sunday, 6:48pm local time (9:48pm ET)
Pierce broke the American record in the steeplechase at the 2008 Olympic Trials, then went on to finish tenth in the Olympic final (with a better time, but one bettered yet by Jenny Simpson).
The next year (2009) she mostly abandoned the steeplechase in favor of the 1500 and 800 meters, and ran very well. Then it all started going steadily downhill over the next three years, and she didn't compete at all in 2013.
She's now trying the steeplechase again. She's still the second-fastest American steepler of all time, but I don't think she can be called the favorite in this race. Olympian Shalaya Kipp is entered, as is Jamie Cheever, who became the fifth-fastest American of all time in this very meet last year. The real question: is this race Willard's first step back to prominence?
9. Washington vs Washington State
Mooberry Track & Field Complex, Pullman WA
Saturday, 11:00am local time (2:00pm ET)
Meet home page
This is an old and bitter rivalry, and people care about it. An estimated crowd of 3,000 came out to see last year's meet, the first on Washington's new purple track. This year's meet is likely to be just as close and hard-fought as all the others have been, but it has something else, too: it's the last dual meet for longtime Washington State coach Rick Sloan. For a meet preview and coverage, check out Paul Merca's blog.
10. Ultrarunning vs interest
Sunday, worldwide
Toni Reavis explains.
On May 4th, thousands of runners worldwide will simultaneously take off on a journey that none will know the final distance for or finish line of.
What?
Called The Wings For Life World Run the event has no set distance or finish line. Instead, participants in 35 locations world-wide will begin their challenge at the same time knowing that a half-hour later a "catcher car" will begin chasing them down at a set speed. When the "catcher car" overtakes a runner, his/her day is through. Thus, the last man and woman to be caught at each location will be crowned local champions, while the final male and female running anywhere in the world will be the global champs.
Since the "catcher car" will give ghe runners a half-hour headstart, and begin at a moderate pace, the contenders for the WFL crown will likely come from the ranks of ultra-marathoners.
This Red Bull event will get television and web coverage on Universal Sports, and Reavis says the overall winner will probably get to 35 miles before being caught. The multi-location setup and last-man-standing format has the potential to make ultrarunning actually interesting to watch.