8 Comments
The Dual: Should Mary Cain Go Pro?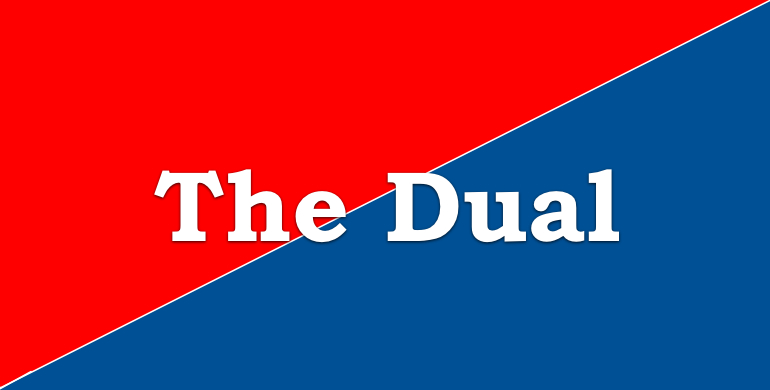 Kevin Sully | On 11, Jun 2013
The Dual is a two-person discussion about issues surrounding the world of running and track and field.  This week, Jesse and Kevin discuss whether distance prodigy Mary Cain should run professionally or compete in college.
Kevin
Disclaimer: First, I think that Mary Cain's decision should be based on whatever Mary Cain wants to do. She is 17-years-old and will have a long and bright future beyond running.
That being said, turning professional after she graduates high school makes the most sense for her long-term development as a distance runner. She has thrived this year running on a professional schedule. Could she run meets like the Prefontaine Classic and the New Balance Indoor Grand Prix if she were in college? Possibly. But she would also be racing in dual meets, conference meets and a bunch of other races that won't provide her any semblance of competition.
In terms of day-to-day training, I'm sure she will show greater improvement by working out with other professionals. She finished 5th in a Diamond League race. The number of people in the world that are able to train at her level is small; that number decreases to almost zero if you are just looking collegiately.
If she was graduating next year (a non-championship year) there might be an argument to run in college for one season for the experience. Ultimately, I think she will take the Felix deal–run professionally, attend college and have a shoe company foot the bill. A great deal if you can get it.
Jesse
I agree that whatever she and her family decides is not for us to second-guess. So we'll pre-guess it.
Her family hasn't ruled out running in college, at least for a season or two, and I can understand why. She's not had the opportunity to be on a track team this year and probably won't next year either. It's an important part of growing up, and remember that while her talent is beyond her years and she's responding well to the outsized expectations and attention, she's still a teenager and has the normal teenager needs to be accepted as part of a group.
From a racing perspective, there are things she can do in college. Her present self probably would not have won last fall's NCAA cross country championships and maybe not the 5k at this weekend's NCAA outdoor championships. She can work on her endurance.
Readers may remember when Michelle Wie went pro early in her golf career, and the general criticism was that she hadn't yet learned how to win. The same could be said for Cain right now. She's run incredible times but hasn't won any of these races. In college, she'll win races while running less than her best. She'll learn how to win in all kinds of situations and tactics, something more important in the 1500 than in any other event. It's something Alan Webb never learned after turning tail and running from Michigan after a subpar freshman year.
As far as a college racing schedule goes, it's hard to simultaneously claim that she'd have no racing challenges but be worn down by racing. In a dual meet (which are rare in college these days) I'm guessing she'd get more stress in the 4×400 relay than in the 1500 Bob Kennedy managed to fit European summer schedules into his college schedule and things turned out well for him, both during his college career and afterwards.
From a fan's perspective, I want her to run in college because if she goes pro I'll never get to see her run. Pros race very selectively and mostly overseas. Do you think she'd be getting the same levels of attention if her races were in Ostrava and Zurich instead of New York, Los Angeles and Oregon?
Kevin
Hasn't won any of these races? How quickly you forget the fastest 5:05 mile in history!!!!
I'm not arguing that a college schedule would wear her down, I'm claiming that a college schedule would serve no purpose. Yes, there is value in learning how to win(especially in mid-distance races where tactics actually matter), but she can learn that in professional races where the competition has PRs of 4:05 not 4:15. The depth and breadth of the NCAA would not provide her very many meaningful racing experiences–unless she switches to the 400.
Now to your point about fan's perspective. This year, running a professional-type schedule, she ran in Seattle, Portland, Albuquerque, Eugene, Los Angeles, San Diego, Boston, New York and Des Moines. That wouldn't change if she ran professionally. In the summer she will disappear to Europe, but that would be the case regardless.
Finally, wouldn't running in college actually create more pressure? She would be expected to win every race she entered, not to mention perpetually set records.
Jesse
She most certainly would not run that kind of domestic schedule as a pro. How much have we seen of Galen Rupp? Bernard Lagat? Jenny Simpson? International-level pros don't race in the USA except when shoe contracts require it or they can make big money.
Case in point: the field she beat at USA indoors. I forgot because it was a professional field in name only. Just two of them have run under 4:15 this year. Aside from Treniere Moser, the NCAA final would have offered Cain more competition.
That's because top US pros basically don't run indoors anymore. Simpson, Rowbury, Uceny–not a single indoor race this year from any of them.
Haven't we argued before that professional track's biggest problem is that athletes don't race enough?
Kevin
There is no doubt that the faster she (or anyone else for that matter) gets, the less frequently she will race. If we want to go farther down this hole though, how much do top collegiate distance runners actually race each season? Lawi Lalang has only one more appearance this spring than Galen Rupp.
By the way, Cain beat three runners that have an "A" standard in that mile in Albuquerque (Brown, Moser, Felnagle). Not great, but not as weak as it seemed at the time. She has had her way with the NCAA competitors she has come across this year and I would expect that gap to grow even larger next year.
Jesse
I think we agree that what she could get out of being on a college team are aside from racing. She would gain little by running on a college team, but would she lose anything?
My best guess is that if she did join a college team she'll have few options. If she continues to be coached by Salazar–and I think she and her family want that–not many colleges will want that. Her choices might be as little as Oregon for college or Portland as a pro.
Kevin
Unless she is just operating as a de facto free agent who picks and chooses her races, she would lose the ability to have complete control of her schedule on a college team.
Not sure how that would impact team chemistry, or if anyone would care so long as she scores 20 points per meet (or 1 point during the fall). Vin Lananna wasn't too thrilled with the private coaching situation that Galen Rupp had with Alberto Salazar, but since it was grandfathered in before Lananna arrived in Eugene, there was little he could do. My prediction is Cain and her family will avoid that type of sticky situation entirely.