No Comments
Mixed Zone: Ashton Eaton and Brianne Theisen-Eaton Photoshop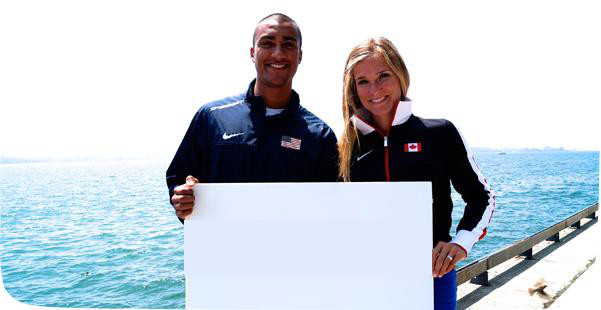 Daily Relay | On 09, Sep 2014
The 2015 edition of the Pan Am Games will be hosted in Toronto and multi-event stars Ashton Eaton and Brianne Theisen-Eaton are doing their part to promote interest and ticket sales for the event.
1 week to go! Top athletes @ home = experience of a lifetime. Plan to get the best tickets: http://t.co/2mFZXKnpI8 pic.twitter.com/9XGpuUGUhp

— TORONTO 2015 (@TO2015) September 8, 2014
We thought we'd have a little fun with the photo and allow you to do the same. So below you'll find the blank slate. Tweet us a link @DailyRelay to your tasteful but creative photoshops and we'll post the the best ones on the site.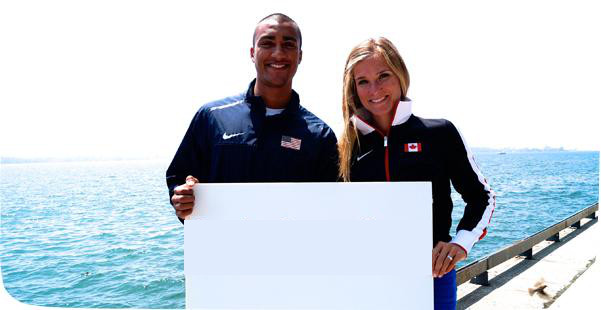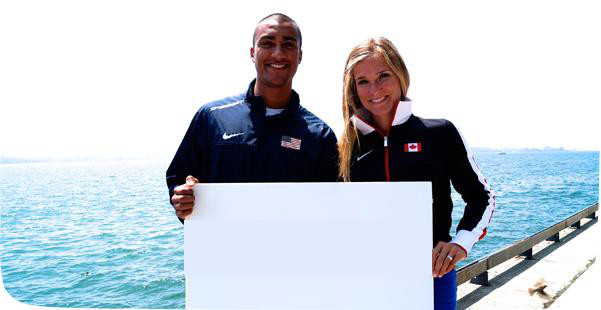 Here's our best: