No Comments
A look back at NCAA men's champion teams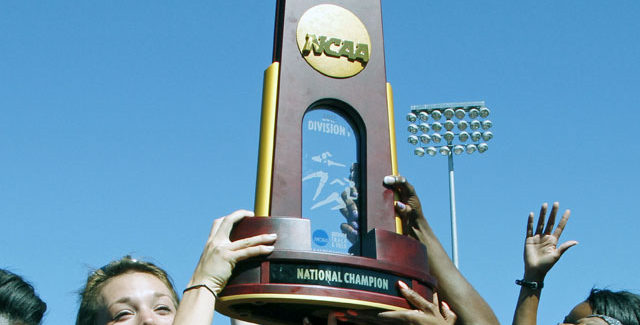 Jesse Squire | On 07, Jun 2016
Who will win the team titles at the NCAA Championships? A look into the past may help.
The NCAA outdoor track and field championships begin tomorrow. The way I see it, there are five teams in contention for the men's title: Arkansas, Florida, LSU, Oregon, and Texas A&M.
There are a million ways to try to predict who is going to win. The USTFCCCA has their computer rankings, Track and Field News has their formcharts, and so on. What I thought would be interesting would be to look at past champions and their performance in various indicators.
For example, I'm generally discounting Florida as a threat to win because the Gators finished sixth at the SEC Championships. That's their worst showing in 20 years, and furthermore I now know that no team has ever won the NCAAs after finishing that low in their conference meet.
So, without further ado, here's my summary of the last fifty years of NCAA men's champions.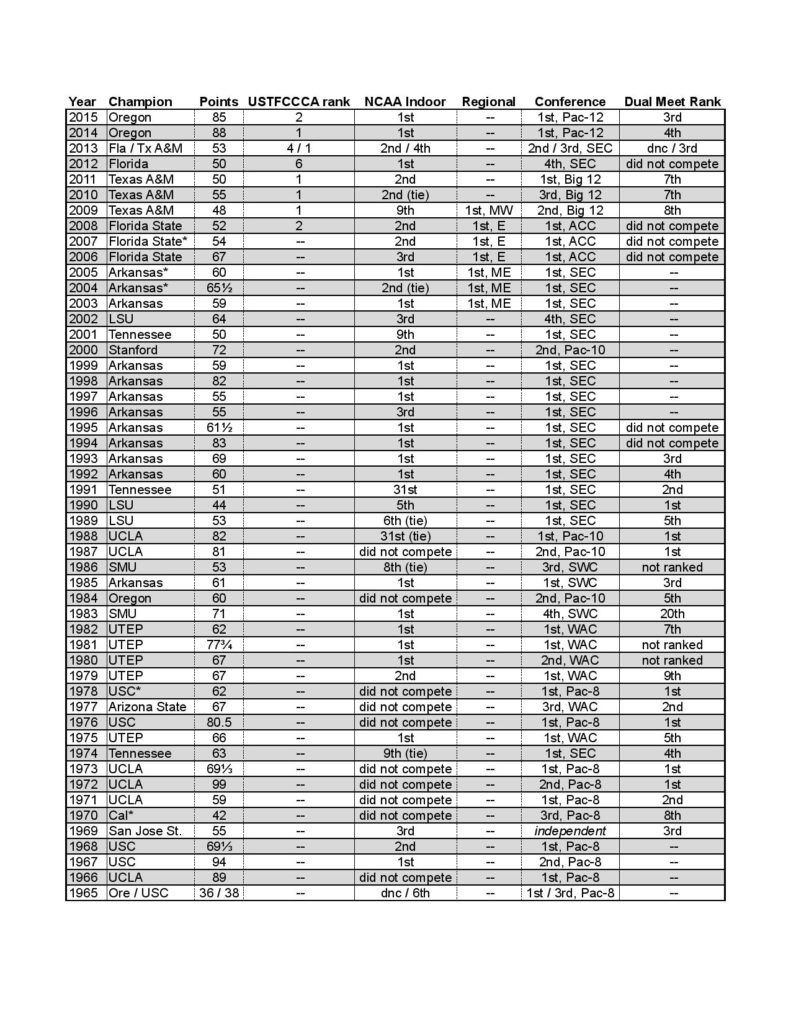 (PDF version)
Some explanations…
In 2013 and 1965 there were ties for the team championship.
* = title later vacated for infractions
The current points scoring system has been in place since 1985; I rescored the champions for previous years for comparison's sake.
The USTFCCCA rankings were established in 2008. I did not post Track and Field News' predictions since until only recently they were generally published a month or more before the championships.
As you can see, NCAA Indoor participation did not become de rigueur until the late 80s or so.
National championships qualifying was via four regional championships from 2003 to 2009, and those meets included team scoring.
Dual meet rankings began in 1969, were discontinued after 1995, resumed in 2011, and now have been recalculated back to 2006.