No Comments
Fantasy Track and Field Returns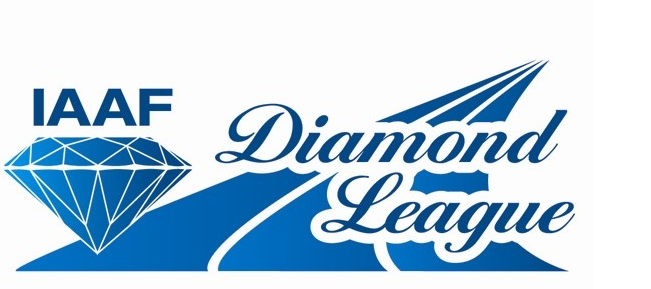 Kevin Sully | On 06, May 2014
The 2014 Diamond League season begins on Friday, which means the return of fantasy track and field is upon us. If you've played before, welcome back. If you haven't, let me take this opportunity to lower your expectations.
The management of the league is buggy, frustrating, and at times, indecipherable.  In short, it's very much like actual track and field. Here's how it works:
Before each Diamond League meet you select your team of nine athletes (four must be male and four must be female). These athletes earn points based on how high they finish and if they break a meet/world record. You will also select a captain, who receives double points. In most cases this person should be Valerie Adams.
Be careful not to select your team too soon, lest you be stuck with someone who is a last minute withdrawal. Also, don't pick your squad too late either–picks are locked two hours before the start of the meet in order to ensure that the maximum number of people aren't able to field a full team (and probably because they are scoring this by hand somewhere in Monaco).
On your team you can have no more than two athletes per country. After each meet, you can pick a whole new slate of athletes.
What are the major challenges? Picking winners isn't that difficult, most people just have trouble submitting a complete team on time.  We have all the read "The 4 Types of People in Your Fantasy Football League," articles. In fantasy track and field, there is really only variations of one type of person.
-The person who forgets to set their line-up when there are two Diamond League meets in one week (that happens June 11th – June 14th this year, plan accordingly).
-The person who forgets to set their line-up because they screw up the math converting their time zone to Coordinated Universal Time (UTC).
-The person who forgets to set their line-up because they don't realize there are Diamond League meets in September.
-The person who forgets to set their line-up because they forgot they joined a fantasy track and field league.
Actually, there is a fifth type of person. The one who remembers to submit their team on time and with a full squad for all 14 meets. This person is the one who wins the league.
With that, you should be all set. Oh, and watch out for cheaters. The first year I played a non-track fan friend of mine humored me and entered a team. A few weeks in, he was atop the leaderboard.  I sent him an email praising his knowledge of Croatian discus throwers only to find out that, due to a flaw in the fantasy website's design, he was able to see everyone's team prior to each meet. It turns out he hadn't done extensive research of Abubaker Kaki's training, he was just mimicking the picks of the leaders. I think they fixed that error since then.
To join the Daily Relay's league, create a team here. Then, ask to join the league named, "Daily Relay" and enter the pin 305783.  It's that simple. The winner receives a fabulous House of Run t-shirt and the admiration of track fans across the world. Sign up! What else do you have to do this summer?