No Comments
#DrakesRelays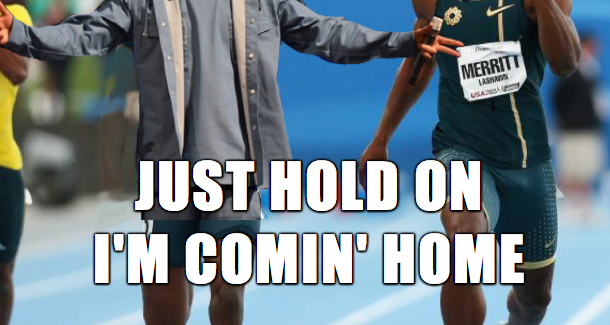 Jim McDannald | On 25, Feb 2015
A deep, world-class field of athletes was announced yesterday for the 2015 edition of the Drake Relays. While there are a couple of Canadian athletes listed, one glaring omission appears to be everyone's favorite Canadian rapper, Drake. Sure he's a Kentucky fan, but we're sure that Drake would enjoy the action in Des Moines. So we've got a few photos to show his love for track & field. Make your own with the links below and use the hashtag #DrakesRelays on Twitter and Instagram.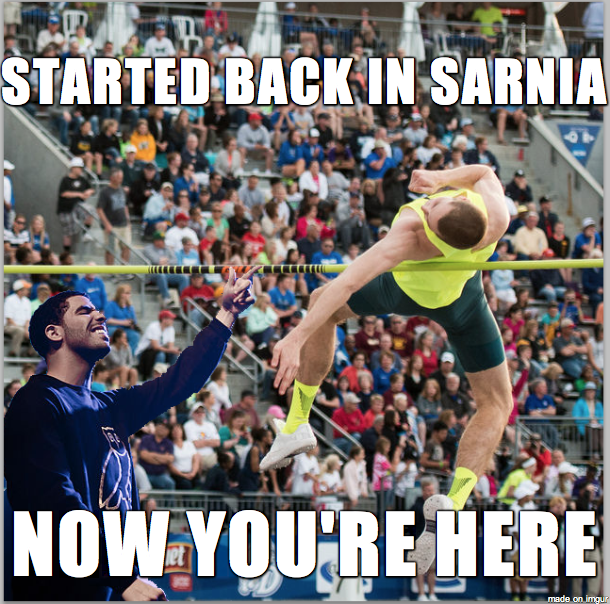 Derek Drouin set the Canadian Record in the high jump last year, clearing 2.40m (7-10 1/2), Drake is a big of his fellow Canadian.
Create a Derek Drouin & Drake image
Drake is all about YOLO and Lolo is all about seizing her opportunities.
Create a Lolo Jones and Drake image
Ato Boldon does a great job covering our sport, but Drake thinks he can do it better.
Create A David Oliver and Drake image
Lashawn Merritt may be one of the fastest 400m runners in the world but Drake isn't hearing that. Create a Lashawn Merrit and Drake image

Be sure to use the hashtag #DrakesRelays and we'll share some of our favorite creations.