No Comments
America's Track & Field Stadiums: Virginia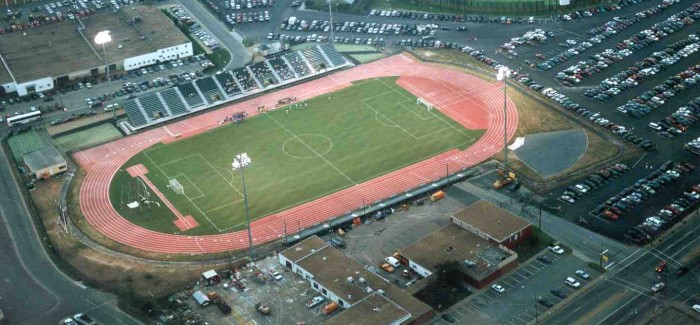 Jesse Squire | On 08, Apr 2016
Recent upgrades to Richmond's 3,250-seat Sports Backers Stadium makes it one of the few major track facilities in America to include luxury boxes.
Our 50-part series on America's track & field stadiums and facilities goes to the commonwealth of Virginia. The Cavaliers host a quadrangular today and one of the opponents is Penn, amongst their oldest rivals.
Largest: Dick Price Stadium
Norfolk State's Dick Price Stadium seat's 30,000, making it not only the largest in Virginia but one of the largest in the United States. Opened in 1997, it is named for a former Norfolk State athletic director and football and track coach.
Track-Specific: George Mason Stadium
George Mason Stadium plays host to not only the Patriots' track teams but their soccer and lacrosse teams. Its seating capacity of 5,000 makes it the largest track-specific facility in Virginia.
Most Picturesque: Wilson Field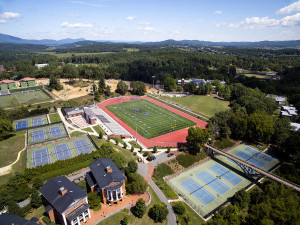 Wilson Field is the home of Washington and Lee University's football and track teams. It's a nice enough stadium, but what sets it apart is the view from the stadium. Another unusual feature is the 550-foot-long footbridge leading from the gymnasium to the main gate (bottom right in photograph). From Wilson Stadium you can also see VMI's Keydet Stadium since it's only about 400 meters away.