No Comments
America's Track & Field Stadiums: Hawaii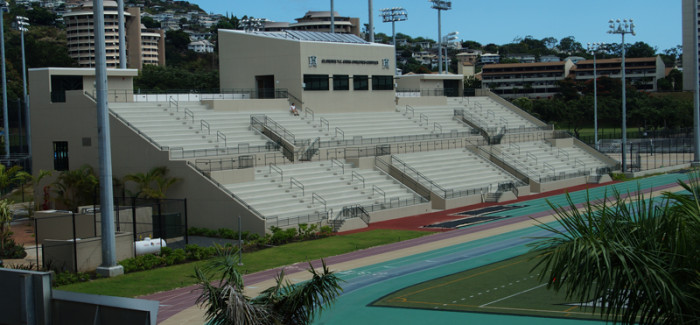 Jesse Squire | On 03, Apr 2016
The University of Hawaii's teams are the Rainbow Warriors, so of course its track is rainbow-colored.
The next state in our 50-part series on America's track and field stadiums and facilities is Hawaii.
Largest: War Memorial Stadium
With a seating capacity of 23,000, Wailuku's War Memorial Stadium is by far the largest track facility in Hawaii. It is best known as the site of the now-defunct Hula Bowl, a postseason college football all-star game.
Track-specific: Clarence T.C. Ching Complex
The largest track-specific facility in the state is the Clarence T.C. Ching Complex at the University of Hawaii's main campus in Manoa, seating 2,500. It has to be the only rainbow-colored track anywhere.
Most Picturesque: Lahainaluna High School
Like Alaska yesterday, Hawaii is chock full of beautiful places. Lahainaluna High School's stadium appears to beat most of them, though.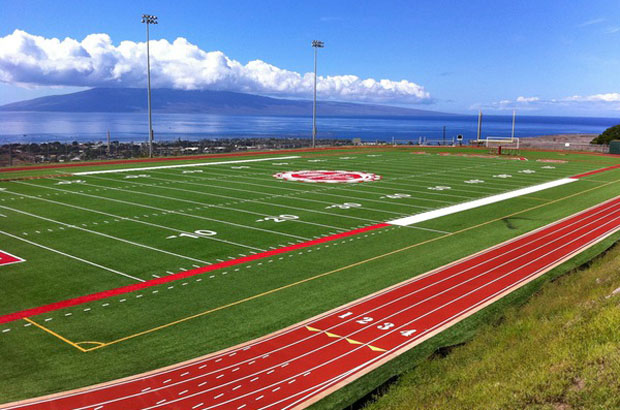 Thanks to my old friend Jesse Lipman for help on this post.