No Comments
America's Track & Field Stadiums: Alaska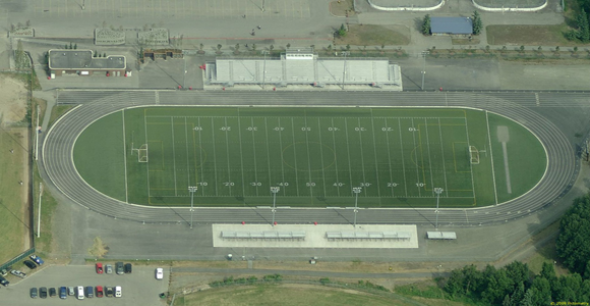 Jesse Squire | On 02, Apr 2016
The next state in our 50-part series on America's track and field stadiums and facilities is The Last Frontier.
Largest: Anchorage Football Stadium
Despite seating only 4,500, Anchorage Football Stadium is the largest outdoor stadium of any kind in the entire state of Alaska, because winter.
Track-specific: The Dome
I have no idea what the seating capacity is for track meets at The Dome in Anchorage, but so far as I know it's the only facility in the state where the track comes first.
Most Picturesque: Thunder Mountain High School
Much of Alaska has breathtaking views of, well, everything, but this is the best example I've found. The high school in Juneau is just seven years old and is situated in the Mendenhall Valley.