No Comments
The Weekend's Best Matchups: USA & European Cross Country, Honolulu Marathon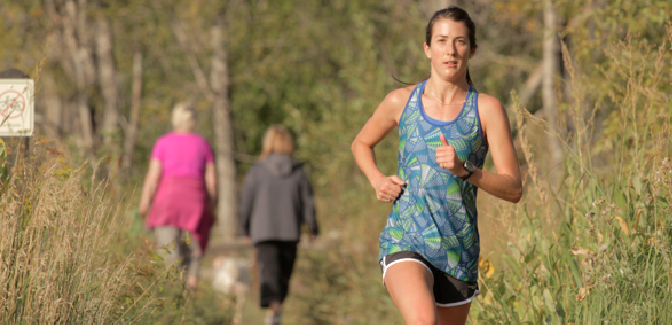 Jesse Squire | On 11, Dec 2014
Our sport really does not have an off-season. At almost any time of year, you can find competition at the highest levels, and this weekend is no exception. Three events in particular merit attention: cross country championships both at home (the USATF club championships) and abroad (the European championships) plus the Honolulu Marathon.
Emily Infeld vs Laura Thweatt
Women's Open race, USATF National Club Cross Country Championships
Saturday, 12:45pm
Goodman Cross Country Course, Bethlehem PA
Meet website | Twitter
Post-meet on-demand video at USATF.tv
The club championships are mostly about the teams, as is cross country in general, but the women's individual race looks like an interesting battle between these two.
In his Daily Relay profile on defending champion Laura Thweatt, Mitch Kastoff called her "the best runner you only sort of know". After winning this race last year and holding her own at the big international race in Edinburgh, she ran a stunning 4:15.89/15:23.43 one-day double at the Stanford Invitational and found herself on a road race podium with Molly Huddle and Shalane Flanagan.
Emily Infeld didn't hit her stride in 2013 until late in the season, and it looks like 2014 is following the same pattern. She took third at the USA 5k championships in September and sixth at the dotUS 12k in November.
Boston Athletic Association vs New York Athletic Club
Women's Open race, USATF National Club Cross Country Championships
Saturday, 12:45pm
It's not exactly Red Sox vs Yankees, but any New York vs Boston matchup should be a good rivalry.
The BAA recently started up an elite athlete program and so far the bulk of their top-notch runners are women. Elaina Balouris has the best cross country background, as she twice finished in the top 13 at the NCAAs for William and Mary. The team has good depth, with three more who I think could be in the top 15 (Juliette Bottorff, Sarah Pagano, and the ageless Jen Rhines).
The NYAC's elite program has been around for a bit longer and looks to be the only team that could challenge the BAA. Their likely leader is Nicole Schappert, who just finished third at the Manchester Road Race two weeks ago.
Bowerman Track Club vs ZAP Fitness
Men's Open race, USATF National Club Cross Country Championships
Saturday, 1:30pm
The club cross country championships were introduced in 1999 and have grown over the years and the 2014 edition has record participation. The presence of the Bowerman Track Club, one of the USA's best groups of distance runners, makes this a bit of a throwback to the 60s, 70s and 80s. Back then, the national championships were in the fall, usually just a week after the NCAAs, and most of the best talent showed up and the team and individual competitions were fierce.
The BTC squad brings Chris Derrick, Ryan Hill, Matt Tegenkamp, Chris Solinsky and German Fernandez. Those are about the biggest names that have ever shown up to this meet, which makes it sound like this will be a blowout. At their peak, this collection of talent might have been able to challenge for gold at the World Cross Country Championships. But Tegenkamp, Fernandez and Solinsky are most definitely not at their peaks any more. Solinsky has been on the mend from injury for several seasons and both he and Tegenkamp are three or more years from their best efforts. Fernandez was one of the greatest under-20 runners in US history but has only a single PR in the last four years. Derrick and Hill are young and still on the rise, and they are capable of sweeping the top two spots, but cross country comes down to depth.
ZAP Fitness is not as well-known or as well-funded (sponsored by Reebok instead of Nike) and based in a more remote part of the country (western North Carolina instead of Portland). Their team is comprised of up-and-coming athletes, the kind that haven't yet made a name for themselves. Their top runners are Andrew Colley (a year removed from NC State) and Tyler Pennel (who won the Twin Cities Marathon two months ago) and have enough depth to pose a threat to the Bowerman Track Club if some of their stars falter.
Sara Moreira vs Gemma Steel vs Sophie Duarte
Women's senior race, SPAR European Cross Country Championships
Sunday, 1:06pm local time (6:06am ET)
Meet website
Moreira is coming off a third-place finish at the New York City Marathon, so it means she either a) is in fantastic condition, b) has beat-up legs, or c) some combination of the two. Britain's Gemma Steel has run some pretty darned good races herself recently, including a second at the Great North Run half marathon (where she beat Olympic marathon champion Tiki Gelana). Defending champion Sophie Duarte should not be ignored; her lone race this fall was a 4th-place finish (and top European) at the Cross de l'Acier, beating out two-time champion Fionnula Britton by three seconds.
If you're looking for a possible upset, look no further than Kate Avery. The woman who thrashed the field at the NCAA Championships is a legitimate contender; she was fourth in the 10,000 meters at last summer's Commonwealth Games.
Spain vs Great Britain
Men's senior race, SPAR European Cross Country Championships
Sunday, 1:58pm local time (6:58am ET)
The Spaniards are the defending champions in the senior men's race and bring back five of the six from last year's team, including Alemayehu Bezabeh, the individual gold medalist. The final entries show that there will not be a full team from the Belgians, who won silver last year, so it appears that Great Britain may be the next best team in the race.
Yamane Adhane vs Wilson Chebet
Men's race, Honolulu Marathon
Sunday, 5:00am local time (10:00am ET)
Race website
The Honolulu Marathon has long been one of the USA's top marathons when measured by participation but fell short in terms of having a highly competitive professional field. That's changing this year, as six men with sub-2:08 PRs are entered. The two most accomplished of them are Adhane and Chebet. From Race Results Weekly:
Adhane –who has won marathons in Rotterdam, Daegu, Ottawa, and Gongju– is a very consistent athlete with 20 marathons to his credit. His top-10 marks average to 2:07:20, according to the athletics statistics service, Tilastopaja Oy. Chebet has won the TCS Amsterdam Marathon three times, and Koloum has won marathons in Paris, Rome, Chunchon, Brescia and Beijing during his career.
By the way, the Honolulu Marathon ended up producing one of the stranger pieces of running-based writing ever published to a broad audience. The legendary Hunter S. Thompson was assigned to cover the 1980 race by Running magazine (a Nike-funded competitor to Runner's World that also employed Ken Kesey, among others). As told by LA Mag:
The storyline and language recalls Fear and Loathing in Las Vegas. Thompson is sent to Hawaii on assignment by Running magazine to cover the Honolulu marathon; shortly after landing on the island his assignment takes a back seat to violent locals, unrelenting weather, and the search for drugs, alcohol, and weapons.
After being published in the April 1981 issue, the article eventually morphed into The Curse of Lono, one of Thompson's more obscure books. A copy of that issue would be one of the greatest Christmas gifts you could give, provided the receiver is both a runner and extremely weird.