No Comments
The Weekend's Best Matchups: Pre!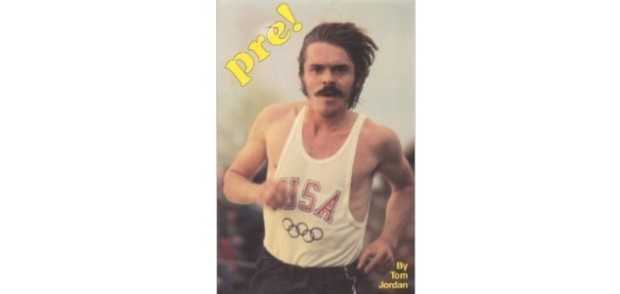 Jesse Squire | On 29, May 2015
The first biography of Steve Prefontaine, released back in the '70s, was written by Tom Jordan and titled "Pre!". Jordan is now the meet director of the meet named after Prefontaine, and it's hands-down the best meet in the western hemisphere. I do some work for Jordan in the planning for the Nike Prefontaine Classic, and that started way back in February. I don't think I'm the only track fan who has been eagerly awaiting this weekend for a long time.
Even though the eyes of the track and field world will turn to Eugene for Friday night and Saturday afternoon, it's far from the only major competition this weekend. The big Hypo-Meeting decathlon and heptathlon is being held in the tiny Austrian town of Götzis, there are some top-notch road races in New York, the Canadian National Track League kicks off, and the NCAA is holding its national championship preliminary rounds.
Here are the fifteen matchups you should be watching this weekend, and one of them is a can't-miss race.
Farah vs Kamworwor
Men's 10,000 meters, Nike Prefontaine Classic
Hayward Field, Eugene OR
Friday, 9:20pm local time (12:20am ET)
Meet website
Live webcast from 11:00pm ET at USATF.tv
This could go down as one of the all-time great 10k races ever held at historic Hayward Field*. Mo Farah (Nike Oregon Project/Great Britain) recently experienced his first loss on the track in years, over 3000 meters at the Diamond League opener in Doha, but this race looks to be completely different. It's more than three times as far, and he's facing a different kind of opponent: Goeffrey Kamworwor (Kenya), the reigning IAAF World Cross Country champion and the world's #1-ranked road racer. This is a clash of two great runners with very different abilities and approaches to racing. I have no idea how it will play out, but I expect it to be a race for the ages.
*Note: journalistic style requires you refer to Hayward Field as "historic", else bearded Oregon goons will ride their fixie bikes to your house and beat you with sacks of quinoa.
The best of the rest, in chronological order…
Collegians vs qualifying
NCAA East and West preliminary rounds
Austin TX and Jacksonville FL
Thursday through Saturday
USTFCCCA National Championships Central page
The Oregonian's Ken Goe recently wrote that "the NCAA regional track meets have zero appeal for spectators". He's absolutely right, and by ceding the decision-making to the coaches, NCAA track and field is living in a hell of its own making this weekend. These meets are, however, worth following remotely via live web results. It being college sports, all of us have probably have a particular team we're dedicated to, and we can see who survives and advances. The teams that advance the most qualifiers to the national championships at historic* Hayward Field give themselves a big leg up on winning the championship.
Bartoletta vs Reese
Women's long jump, Nike Prefontaine Classic
Friday, 8:06pm local time (11:06pm ET)
Brittney Reese (Nike), aka "The Beast", hasn't been beaten at an Olympics or World Championships since 2008. She and Tianna Bartoletta (Nike) staged a titanic battle at the US Championships, with Reese coming out ahead by a mere six centimeters. So far in 2015 Bartoletta has the upper hand; she won the Diamond League opener in Doha while Reese was a well-beaten fifth.
Cantwell vs Storl
Men's shot put, Nike Prefontaine Classic
Friday, 8:28pm local time (11:28pm ET)
So far in the early season, Christian Cantwell (Nike) has dominated the American sphere of shot putting with wins at the Kansas Relays and the Jamaica International Invitational, and David Storl (Germany) has dominated the overseas sphere with a win at the Diamond League opener in Doha. This will be their first head-to-head meeting of the year. Joe Kovacs (Nike) has put up two huge throws that neither Cantwell nor Storl can match, but hasn't yet found any consistency.
Eaton vs record book
Men's decathlon, Hypo-Meeting
Mösle Stadium, Götzis AUT
Saturday from 5:00am ET and Sunday from 4:00am ET
Meet website
Webcast link
Ashton Eaton (Oregon TC/Nike) already holds the decathlon world record and took a year off of the ten-eventer to become world-class in the 400 hurdles, an event that's not part of the decathlon. He appears ready to attack the decathlon in Austria with renewed fervor, and decathlon expert Frank Zarnowski thinks a world record is possible. "Dr. Z" is rarely wrong.
Sambu vs Kipsang vs True
Men's race, UAE Healthy Kidney 10k
Central Park, New York NY
Saturday, 9:00am
Race website
Live webcast via Flotrack (subscription required) from 8:30am
The major players in the men's race in New York are familiar with each other. Stephen Sambu (Kenya) beat former marathon world record holder Wilson Kipsang (Kenya) by 23 seconds at the Great Manchester Run 10k three weeks ago, which is the same gap he beat Ben True (Saucony) at the World's Best 10k back in March…all of which means that Sambu is probably the favorite here.
Daska vs Cherono
Women's race, UAE Healthy Kidney 10k
The ARRS competitive distance runner rankings put Mamatu Daska (Ethiopia) at #2 in the world and Gladys Cherono (Kenya) at #6. If accurate, that means this road race is more competitive than the Pre Classic women's 5000 meters.
Kenya vs Ethiopia
Team competition, Freihofer's Run for Women 5K
State capitol, Albany NY
Saturday, 9:30am
Race website
This is the seventh year of national team competition in this long-standing women's-only race, and Kenya and Ethiopia have split the previous six. By the time we know who wins this "game seven" we'll already know if the Rangers have won theirs. Three-time defending champion Emily Chebet leads the Kenyan team, but Ethiopia's Buze Deriba is probably the favorite.
Birech vs Jager
Men's steeplechase, Nike Prefontaine Classic
Saturday, 1:11pm local time (4:11pm ET)
Saturday TV coverage: 3:30-4:30 ET on NBCSN, 4:30-6:00pm ET on NBC
Jarius Birech (Kenya) is the undisputed #1 steeplechaser in the world right now–he won the last six raecs on the 2014 Diamond League circuit–and Even Jager (Bowerman TC/Nike) is probably his #1 challenger.
James vs Merritt
Men's 400 meters, Nike Prefontaine Classic
Saturday, 1:49pm local time (4:49pm ET)
Track's best rivalry over the last few years has been between Kirani James (Grenada) and LaShawn Merritt (Nike), but early in 2015 it's been all James. Merritt hasn't won a race and hasn't even been second when he's raced James.
Sum vs Wilson
Women's 800 meters, Nike Prefontaine Classic
Saturday, 1:55pm local time (4:55pm ET)
Ajee Wilson (adidas) is on the verge of becoming the best women's half-miler in the world. Among Americans, only Madeline Manning ever truly was. To do that, she's going to have to defeat Eunice Sum (Kenya), who won four Diamond League meets last year to Wilson's two. A trio of other Americans are capable of winning this thing too: Brenda Martinez (New Balance), Alysia Montano (Asics), and Chanelle Price (Nike).
Harris vs Oliver
Men's 110 hurdles, Nike Prefontaine Classic
Saturday, 2:05pm local time (5:05pm ET)
First-year pro Aleec Harris (adidas) is undefeated in 2015. David Oliver (Nike) came close to beating him at the Drake Relays and recently knocked him off the top of the world list. No other hurdlers are reasonably close to their form in 2015.
Simpson vs Rowbury vs Hassan
Women's 1500 meters, Nike Prefontaine Classic
Saturday, 2:40pm local time (5:40pm ET)
This race is being hyped as a rivalry showdown between Jenny Simpson (New Balance) and Shannon Rowbury (Nike Oregon Project), and with good reason. Simpson was the world's best miler last year while Rowbury was the best over the indoor season, and Simpson won their last two head-to-head races by a mere six-hundredths of a second. But Sifan Hissan (Netherlands) is every bit their equal right now.
Kiplagat vs Souleiman vs Kiprop
Boweman Mile, Nike Prefontaine Classic
Saturday, 2:49pm local time (5:49pm ET)
Of the top dozen or so milers in the world, the only one absent from this race is last year's runner-up,Nick Willis. Everyone else is here. Three names have separated themselves from the rest: Silas Kiplagat (Kenya), Ayanleh Souleiman (Djibouti), and Asbel Kiprop (Kenya). The latter has a well-earned reputation for inconsistency, but is nearly impossible to beat when he's on form. Souleiman, the defending champion, has a major 800 meter win under his belt at the Diamond League opener in Doha. Kiplagat is amazingly consistent and has thirteen career wins in the Diamond League.
Bruce vs Genest
Men's steeplechase, Speed River Inferno
Alumni Stadium, Guelph ON
Saturday, 8:55pm
Meet website
Live webcast via AthleticsCanada.tv from 7:00pm ET
This is the first meet in Canada's National Track League, and the best race in the meet is the last one on the schedule. Thirty-three year old jack-of-all-trades Ben Bruce (Northern Arizona Elite/Hoka One One) is still a very good steeplechaser, but it's been four years since he's run as fast as Alex Genest (Speed River TC) has already run this year.