No Comments
Stat Sunday: Sub-3:50 Statistical Abstract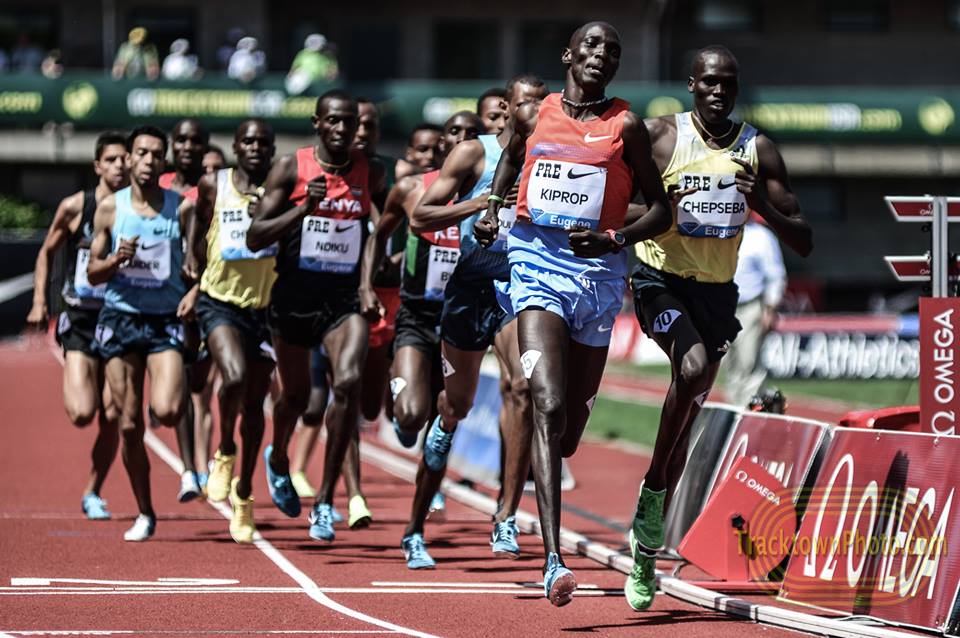 Jesse Squire | On 19, Jul 2015
Welcome back to Stat Sunday, a new feature where we overanalyze a particular event. In past weeks I've looked at the men's and women's 100 meters. Today we're looking at the men's mile.
The obvious time to look at for middle-distance running is the 4:00 mile, but there are a few problems with using that as the measuring stick.
One is that most of the world's runners never compete at the mile distance. They run 1500 meters instead.
The second reason is that it's far too easy. Sub-4:00 has been accomplished more than 6000 times. That's just massively unwieldy.
I've fixed the first problem by examining a much tougher standard, sub-3:50.00. That's a mark of real excellence.
I've fixed the second problem—that the standard event is the 1500 meters—by also including sub-3:33.00 times in my analysis. 3:33 isn't a particularly satisfying barrier, but it is the functional equivalent of a sub-3:50 mile.
As of today, my data* says the 3:50/3:33 barrier has been broken 962 times by 144 different athletes .
*indoors and out, using data from alltime-athletics.com, and a sub-3:33 timed en route to a sub-3:50 mile only counts once
Most career sub-3:50/sub-3:33
70 – Hicham El Guerrouj
46 – Bernard Lagat
45 – Noureddine Morceli
27 – Asbel Kiprop
25 – Vénuste Niyongabo
24 – Laban Rotich
25 – Silas Kiplagat
22 – Daniel Kipchirchir Komen
20 – Noah Ngeny
19 – William Chirchir
Active leaders
46 – Lagat
27 – Kiprop
25 – Kiplagat
18 – Mehdi Baala
14 – Abdelati Iguider
14 – Collins Cheboi
12 – Mekonnen Gebremedhin
11 – Ayanleh Souleiman
11 – Nixon Chepsaba
US leaders
14 – Lagat (2005 to present)
13 – Sydney Maree
11 – Steve Scott
10 – Steve Holman
5 – Matthew Centrowitz
5 – Alan Webb
Most in one season
12 – Hicham El Guerrouj, 1998
11 – El Guerrouj, 1997
10 – Noah Ngeny, 1999
9 – El Guerrouj, 2001
9 – Bernard Lagat, 2001
9 – Lagat, 2002
9 – Noureddine Morceli, 1996
Most consecutive seasons sub-3:50/sub-3:33
10 – Mehdi Baala (00-09)
10 – Hicham El Guerrouj (95-04)
8 – Steve Cram (81-88)
8 – Asbel Kiprop (08-15)
8 – Bernard Lagat (99-06)
8 – Noureddine Morceli (90-97)
By nation
375 – Kenya
117 – Morocco
81 – Algeria
70 – USA
52 – Great Britain
By city
117 – Monaco
99 – Brussels
88 – Zürich
81 – Rome
72 – Oslo
Most sub-3:50/sub-3:33 athletes in a year
24 – 2004
21 – 2001
18 – 2006
18 – 2014
17 – 2011
17 – 2015 (so far)
Most sub-3:50/sub-3:33 runs in a year
56 – 1997
54 – 2004
52 – 2001
52 – 2014
47 – 1999
Errata
First: Filbert Bayi & John Walker, Christchurch (Commonwealth Games), 2/2/74
Most in one race: 12 (Van Damme Memorial 2004)
Oldest: Bernard Lagat, 35 years, 8 months, 10 days (Herculis 2010)
Youngest: Alex Kipchirchir, 17 years, 8 months, 20 days (Weltklasse 2002)
Longest between first and last: Nick Willis (7/2/04 to 7/17/15)