No Comments
The Morning Run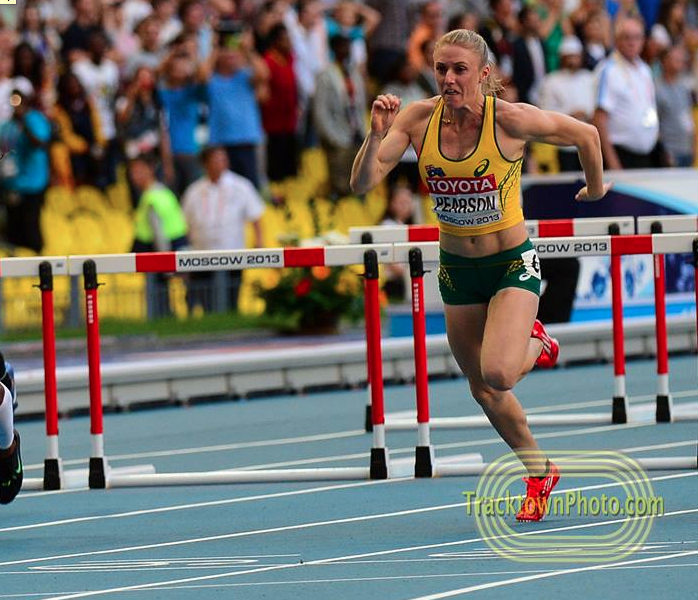 Kevin Sully | On 26, Nov 2013
Once again this week, the Monday Morning Run appears on Tuesday. This is partly to make way for the big weekend of NCAA action, but more so because I was hoping the extra day would produce more stories to discuss. That didn't happen so we will proceed as usual. If you are interested in a great NCAA Cross Country recap, I strongly suggest the College Weekend Wrap posted here yesterday. In it, Jesse Squire discusses the winners and losers from Terre Haute.  On the professional side, there were hardly any results of note.
Chiba Ekiden
Kenya used a strong opening leg by Joseph Ebuya to win the Chiba Ekiden relay race in Japan. The six-person co-ed Kenyan squad covered the marathon distance in 2:03:59. Japan finished second in 2:07:13 and Russia was third. The American team of Will Leer, Katie Kellner, Girma Mecheso, Kellyn Johnson, Sean Quigley and Laura Thweatt placed fifth with a time of 2:08:31.
Since the United States should never finish behind Russia in a distance running event featuring males, let's figure out the best possible American team. The legs for the Chiba Ekiden are 5k (M), 5k (W), 10k (M), 5k (W), 10k (M), 7.195k (W).
At first glance, these slots look pretty easy to fill.
5k (M)
Bernard Lagat
I hesitated putting him first because I would rather have him chase, but this is the only men's 5k leg in the ekiden and Lagat is too good to put on the bench. Also, leading off with experience is never bad strategy.
5k (W)
Jenny Simpson
She ran 14:56 last year and the 5,000 isn't even her main event. The strength from her steeplechase foundation and the speed of her 1,500 exploits make her an easy choice.
10k (M)
Chris Derrick
Clearly America's second best 10k runner at the moment. Has succeed on the track, in cross country and on the roads. Rarely has a bad race, which is a plus in a relay when consistency is a high priority. On a reasonable course, he would be well under 29 minutes.
5k (W)
Shannon Rowbury
She put more emphasis on the 5,000 last year than on any other time in her career and placed seventh at the World Championships. With her new coach, Alberto Salazar, she could see even greater improvements at the longer distances.
10k (M)
Galen Rupp
In this scenario, Rupp would receive the sash (the ekiden's version of the baton) from his new teammate, Rowbury. The only question with Rupp is which of the two 10k legs to put him on. I lean in favor of whichever was the most challenging, but since we don't know that in this hypothetical scenario I will just stick with the adage of putting your fastest at the end.
7.195k (W)
Molly Huddle
Who better at the odd distance than the newly minted 12-k world record holder?
This exercise of picking the team was less difficult than I anticipated. In a year or two, you could sub out Bernard Lagat for Evan Jager, but right now I think these six would give the Americans their best chance at winning. Shalane Flanagan and Ben True are the alternates. Could the above team beat an all-star Kenyan squad? Probably not, but they could have taken down the team that won the race this weekend. Assuredly, we will never see those six race the Chiba Ekiden, but like the World Cross County Championships and the World Half-Marathon Championships, the more interesting discussion usually surrounds who should have raced rather than who actually did.
You Down with NOP?
Surprising no one, Mary Cain officially joined the Nike Oregon Project last week. I believe that means there are a total of 12 members in that group: Mo Farah, Galen Rupp, Dathan Ritzenhein, Matt Centrowitz, Luke Puskedra, Cam Levins, Dorian Ulrey, Jordan Hasay, Tara Erdmann, Treniere Moser, Mary Cain and Shannon Rowbury.
You could put together a pretty good ekiden team out of those twelve.  Also, credit to the Nike Oregon Project for having a website with a roster available.  The New York/ New Jersey Track Club does a nice job with this as well.
More Salazar
The Nike Oregon Project head coach will also serve as an advisor to UK Athletics beginning in 2014. The Telegraph's Simon Hart on the arrangement:
"Salazar's involvement in the new set-up, which will be purely advisory rather than 'hands on', is a considerable coup for UK Athletics, which will be hoping his experience and expertise helps raise standards across the board and improve the knowledge base of home-grown coaches."
A few thoughts:
-I have a hard time believing Salazar would have agreed to help if he felt any of the British runners were a threat to his current group, namely Farah, Rupp or Centrowitz. If Ethiopia came calling for his assistance, the answer would certainly be different.
-Interestingly enough, the British do have a strong presence in the women's 1500, which figures to be Mary Cain's event of choice for the years to come.
-More from Hart on the Nike/Adidas angle:
"The enhanced role has come about following the decision of UK Athletics to switch kit sponsors from Adidas to Nike from 2014. Salazar is employed by Nike as coach of the Nike Oregon Project and had previously been precluded from working with the British squad because of their Adidas ties."
Was the idea of Salazar sharing his Google docs a carrot that Nike used to sway UK Athletics? Or, was UK Athletics already planning on exiting their deal with Adidas and the addition of Salazar was an unintended side benefit? Am I reading way too much into a decision that will, in all likelihood, have little to no impact on next year? Absolutely.
-Alberto Salazar has officially completed the guru cycle. First, they mock you. Next, they mimic you. Then, they pay you.
Kiprop
Asbel Kiprop is recovering after a car cash in Eldoret on Sunday. Kiprop was driving when he lost control of his vehicle and ended up in a ditch. Both he and his passenger were treated for injuries at a hospital. Interestingly enough, marathoner Wilson Kipsang accompanied Kiprop to the hospital.
This Week in Bolt
It can't be easy to be Usain Bolt. The media requests, the lack of privacy, the attention of being the face of track and field and the need for everyone and anyone to make the same joke about wanting to race you. He does it all voluntarily, and he is making plenty of money, but it still has to be extremely taxing. This last week alone he went from Monaco to Los Angeles to Japan and back to Jamaica. The news about Bolt was also hectic.  Some highlights…
-In Los Angeles, Bolt had a message for Rihanna….
-Citizens in Gabon wrote a letter in opposition to Bolt's planned appearance with the country's president later this month.  Included in the letter is this, probably unfairly worded, question:
"How is it that you are indifferent to the fate of our children, slain for witchcraft?"
-Also in Los Angeles, Bolt appeared on the NBC show "The Voice."
-Finally, Bolt took to Twitter where he took a shot at…well….I'm not sure….
It's funny how I'm being used for the scapegoat.Run with one headline and now try make me the monster..I have been represented my country

— Usain St. Leo Bolt (@usainbolt) November 25, 2013
Maybe it was this?
Pearson vs. SAFP
In a headline fit for the off-season, Sally Pearson says she wants to race Shelly-Ann Fraser-Pryce in the 100 meters at the Commonwealth Games next year.
In the first paragraph of the Inside the Games article, the author describes a "potential showdown" between the two.  Farther down in the story Pearson is quoted as saying, "I'm not expecting, obviously, to win those 100m [races] — I just want to see what it's like to race against the likes of Shelly-Ann Fraser-Pryce."
A true showdown indeed.
Where did you JADCO?
The entire board of the Jamaican Anti-Doping Commission resigned last Friday. I'm still not sure what to make of all the developments of the last several months other than it looks like WADA is serious about cleaning house and is not afraid to start with one of the most prominent nations in Olympic sports.  The exodus of the board occurred a few days after WADA came to Jamaica to conduct an audit of the anti-doping program in the country.
Here is a Cliff's Notes version of what has transpired this fall in Jamaica.  Not mentioned below is the state of the IAAF's and/or WADA's appeal against Veronica Campbell-Brown's suspension.
-Former head of JADCO Renee Anne Shirley writes in Sports Illustrated that there was only one out of competition test in the lead up to the London Olympics.
-Chairman of JADCO Herb Elliott called Shirley a "Judas" and "a bit demented."
-Despite an initial request by Jamaica to postpone the audit, WADA officials visit Jamaica.
–Paul Wright, a doping control officer in Jamaica, says that positive tests from this summer are just the "tip of the iceberg."
-IAAF President Lamine Diack criticizes WADA and says the Jamaicans are "the most tested athletes in the world."
-The entire JADCO board resigns.