No Comments
Coach Brad Hudson cuts ties with Adrienne Herzog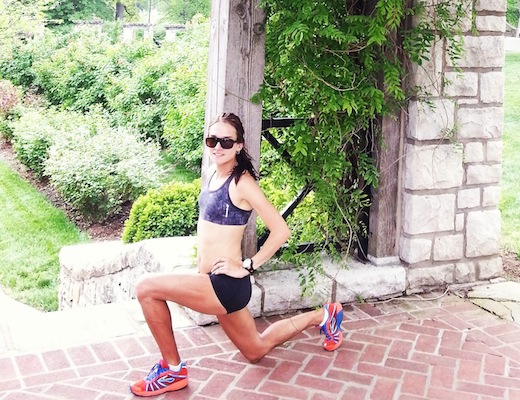 Jon Gugala | On 16, Aug 2013
photo: Facebook
BOULDER, Colo. – So Brad Hudson, Pat Rizzo, and Molly Pritz sit down for coffee with Adrienne Herzog.
It sounds like the start of a joke, a nationally known coach and two prominent American athletes sitting down with an alleged doper-if somehow you could make cutting ties with an athlete the punch line.
The meeting, on Thursday afternoon outside a Boulder Starbucks, was the site of where Hudson, of Hudson Training Systems, formally ended his coaching relationship with Herzog, 27, after the Dutch athlete has again found herself mired in doping allegations.
The current round surfaced this morning after Vrij Nederland published excerpts from what they allege are "hundreds" of emails in which someone claiming to be Herzog arranges the purchase of banned performance-enhancing substances for personal use during the 2011 and 2012 seasons.
Herzog, speaking with Alfons Juck of EME News the same day, denied the charges, claiming she was "very shocked."
Despite her statement, HTS athletes called a team meeting and came to one accord. Hudson, with Rizzo and Pritz, then sat down with Herzog, after which Hudson issued the following prepared statement:
"While I sincerely hope that the recent allegations against Adrienne Herzog are false, at this time we will be parting ways. I have no knowledge of the validity of any accusation being made, but I want to be clear I have a zero tolerance policy for drugs and doping in the sport."
In 2010, Herzog was linked through her former former coach Manuel Pascua Piqueras in Operation Galgo (Greyhound), a Spanish probe into the doping trade. Those inquiries were dropping in March 2012 not because of the veracity of the evidence, but because of its methods of collection. That evidence was subsequently destroyed.
Hudson, speaking with Running Times for a profile of Herzog in the magazine's June '13 issue, said of the earlier allegations, "I don't know what happened [in Spain], but I trust [Herzog]."
Speaking on Thursday, Hudson, declining to elaborate on that quote, said, "I think it's important to give people a chance."
And a chance, or rather a second chance, is exactly what Hudson has provided for the loosely knit group of athletes he coaches. Rizzo and Pritz, both nationally competitive road racers, have been through several coaching changes before finding safe haven with Hudson.
But should these allegations prove true, what, if any, culpability does Hudson have in a situation like this?
"Anybody who knows [Hudson] knows that he doesn't have the organization or the knowledge to be part of something like this," said Rizzo.
Hudson's group more resembles the Island of Misfit Toys rather than East Germany: He provides a catch-all for the D-II and D-III post-collegiate, and the bread and butter of his training is with those looking to compete in national championships rather than become world-beaters.
Herzog, the best distance runner The Netherlands has ever produced, was different. And now Herzog is gone.
While no conviction has been handed down, Hudson's group's separation is evidence of the severity of the charges.
"It's easy to give someone a second chance," a Hudson athlete, who wished to remain off the record, said, echoing Hudson's statement. "It's a lot harder for a third."