No Comments
Daily News Roundup: Simpson running cross country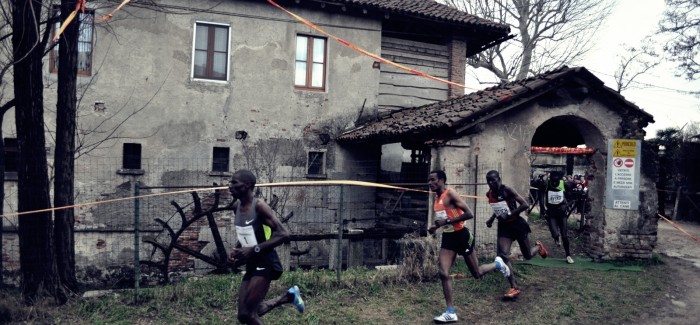 Today saw a lot of entrant announcements by races and meets, and many of them look like they'll be great fun to watch. One of them struck me as highly unusual. And in a good way.
Jenny Simpson, the USA's two-time world championships medalist at 1500 meters, will run in Sunday's Cinque Mulini. That's Italy's famous "Five Mills" cross country race, where athletes actually run around and through water mills. The list of former champions is practically a Who's Who of distance running.
American distance runners participating in traditional Italian or Spanish cross country races is rare. American milers doing it is practically unheard of. I think it's a good thing for Simpson to be training in such a way that she wants to do this race, but that's not the most important thing–what's important is that this sounds entertaining. I certainly hope it is.
Links
Jim McDannald talks to track photographer Phil Johnson.
News
Lots of race announcements…
The Boston Marathon announced its international field today. Yikes, it's fast. Seven men have PRs under 2:05:30, nine women have PRs under 2:23:00.
More from the IAAF
At the Cinque Mulini, Simpson will be racing against another superb miler, Faith Chepyegon.
More from Alberto Stretti
Wallace Spearmon will run the 300 meters at the Millrose Games.
More from Armory Track
According to Flotrack's Chris Chavez, Saturday's women's mile race at Boston University just got better.
This weekend's women's mile at #BUTerrier: @RunMaryCain, @ShannonRowbury, @JordanHasay, @TreniereMoser and now….Abbey D'Agostino.

— Chris Chavez (@Chris_J_Chavez) January 21, 2014
Spikes Mag talks to top American sprint/jump coach Rana Reider and finds out why he went to the UK.
More from Spike Mag
Alan Abrahamson takes a look at the delicate balancing act of bringing the 2024 Olympics to Los Angeles. Not noted but important is the role Track Town USA is playing by bringing a few world championships to the USA (albeit minor ones).
More from 3Wire Sports
Video of the day
USAF asks "How do you show your wings?"