One Comment
College Recap: Trayvon Bromell the new star?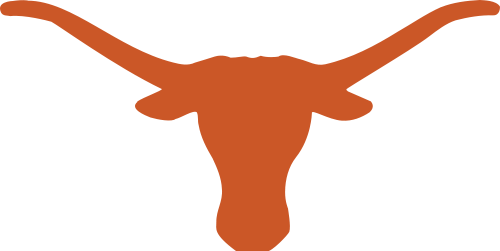 The Longhorns may have won the Outstanding College Team award at the Texas Relays, but the Baylor freshman got the lion's share of attention.
The biggest meet of the weekend was the Texas Relays, and the biggest story out of Austin was Trayvon Bromell's big win in the 100 meters. The Texas Relays university 100s usually bring some of the top talent in the NCAA and the winner becomes one of the favorites for the national title, but that the Baylor freshman won is not what got the attention.
It's the time. Bromell ran 10.01, which ties the world junior record. We knew this guy was a major talent–he ran a wind- and altitude-aided 9.99 last year in high school–but this is much more than was expected right now. He ran on a fast track in advantageous conditions (hot, humid, +1.5 m/s wind) but it was no fluke; he also ran 10.02 in Friday's heats. It stamps him as the clear favorite for June's NCAA Championships, but that's almost secondary at this point.
It may or may not be accurate to say that Bromell is the fastest under-20 runner of all time–marks of 9.96 and 9.97 have been run by juniors but are unratifiable as records, and two others have run 10.01–but no U20 sprinter has two marks at 10.02 or better. And as early in the season as this occurred, it seems likely that Bromell will run faster yet. Does it mean that he is destined to be a future star?
Nothing is guaranteed in life, but especially not that junior sprint stars become senior sprint stars. With rare exceptions, the fastest juniors are disappointments.
The world junior record should probably belong to Tim Montgomery, who ran 9.96 at age 19 on a track that was found to be 3 centimeters short. His improvement over the next six years was so slow that he eventually turned to BALCO in 2000, and once he was caught his life went into a downward spiral.
Mark Lewis-Francis ran 9.97 at the age of 18 at the 2001 World Championships but a malfunctioning wind gauge meant it could not be ratified as a record. He has never run faster, wind-aided or not. Jeff Demps ran 10.01 at the 2008 Olympic Trials in the summer after he graduated from high school, and it's still his wind-legal PR. Some of the other names at the top of the all-time junior list are Darrel Brown, Marcus Rowland, D'Angelo Cherry, and Christophe LeMaitre–all good sprinters, but only Brown and LeMaitre have ever won an individual Worlds or Olympic medal.
But now that Bromell is the odds-on favorite for the national collegiate title, what about freshmen NCAA champions? There have only been four in the men's 100 meters in all of NCAA history, and the only two in the last 33 years are Walter Dix and Justin Gatlin. Each ran into problems at the senior level, Dix with injuries and Gatlin with a positive drug test and four-year suspension, but even so they were major forces on the worldwide scene. Freshmen who win NCAA titles appear much more likely to blossom into stars. But I suppose it should be self-evident that winning what amounts to a U23 title while under age 20 does have a lot more meaning than just running a one-off fast time.
In any case, fans should get a real treat at the World Junior Championships this summer at Hayward Field. Bromell, new Jamaican stars Zharnel Hughes and Jevaughn Minzie, and Japan's co-WJR holder Yoshihide Kiryu could all face off.
Relays
The Texas Relays is at least nominally about the relays. The biggest prizes in Texas are the 4×100 and 4×400, and the Florida Gators won three out of the four between their men and women. The men won the 4×100 by a scant 0.01 seconds over Texas A&M, 38.29 to 38.30. That 38.29 was a meet record and the fastest college relay in sixteen years, and it also happens to be the fastest ever by an all-US collegiate foursome.
Gator head coach Mouse Holloway had this to say:
Today we just capped off a great weekend for us. We had a talk with the athletes– and I had a talk with the staff–about us maintaining our focus. Texas Relays is one of the most prestigious events in the world and when you come to an event like this, you have to engage in the intensity and the passion that other teams show here. We did that this weekend. I was very proud of the (men's) 4×1 today–a new school record and American collegiate record–it was a wonderful job.
The Texas Longhorns won the other of the major races, the women's 4×400 relay, and the women's team was named the "Outstanding University/College Team" for their six wins in the meet (4×200, 4×400, 100 meters, 400 hurdles, 1500 meters, 5000 meters). "It feels good," said Ashley Spencer, the 4×400 anchor. "We put in the work and we knew this was going to be a big meet, especially coming off Indoor Nationals. It feels great to get the day started this way. The key to victory today was chemistry, trusting our teammates and just to run fast and have fun."
The video recap from the Longhorn Network:

The major power in Texas recently has been Texas A&M, and the Aggies won seven overall titles (men and women) to equal the Longhorn total output, but their only relay wins were the men's 4×200 and women's sprint medley. Picking up multiple relay wins were Arkansas (men's 4×800 and sprint medley) and Baylor (women's 4×800 and distance medley).
NCAA favorites
Going into the weekend, Track and Field News released their first NCAA Championships formcharts. Did the Texas Relays change any of the conventional wisdom for individual titles? Here's how I see it.
Men's 100: Baylor's Trayvon Bromell is now the favorite instead of Florida State's Dentarius Locke.
Men's 110 hurdles: Texas A&M's Wayne Davis II won in Austin and reinforced his status as favorite.
Men's 400 hurdles: Kansas' Michael Stigler won and also reinforced his status as favorite.
Men's 4×100: Florida won by 0.01 over Texas A&M. These are the two best teams in the NCAA but neither team is clearly better than the other.
Men's 4×400: Texas A&M is the best team but only when they can keep their hands on the baton. They couldn't at the Texas Relays.
Men's Pole Vault: NCAA indoor champion Shawn Barber (Akron) suffered the dreaded no-height and the win went to defending NCAA outdoor champion Sam Kendricks (Ole Miss). The pole vault is a feast-or-famine event, so don't read too much into Barber's goose egg.
Men's shot put: Texas' Ryan Crouser was already the strong NCAA favorite and won here with a new PR.
Men's discus: Defending NCAA champion Julian Wruck suffered his first loss to a collegian since transferring to UCLA two years ago, but it was to Fedrick Dacres, a student at Jamaica's University of the West Indies and the reigning World Junior Champion. Wruck beat all of the next four on the NCAA formchart.
Women's pole vault: Texas' Kaitlin Petrillose was an upset winner at the NCAA indoor championships with three PRs, but she backed it up here with a win and the second-best height of her career.
Women's long jump: TCU's Lorraine Ugen won the NCAA indoors and is the favorite for the outdoor title too. Here, she got off a poor jump and then fouled five times, ending up a well-beaten sixth. Still, I think the NCAA title is hers to win or lose.
Field event relays
There is a discussion going at the Track and Field News message boards about field event "relays", three-athlete total distance team competitions. Due to the extreme amount of time it can take to complete them, they don't seem like a good idea for spectators.
But what about field event medleys? Total up a team's best marks in the discus, hammer and javelin, or shot put and triple jump, or long jump and pole vault. These team competitions could simply be part of a meet that already has these events.
Here are the standings in the long throws medley (discus, hammer, javelin) from the Texas Relays.
MEN
186.57 — LSU
173.84 — Duke
171.94 — SE Louisiana
WOMEN
164.35 — Northern Arizona
158.22 — LSU
148.41 — Missouri
These aren't just the top three teams for each sex, they're the only three teams. No other had a Texas Relays entrant in all three long throws except Texas A&M, who didn't get a score because discus thrower Dalton Rowan fouled out and didn't get a mark.
Speaking of threes…
Three Things I Learned…
…while doing college track madness.
The format may have jumped the shark.
I thought it might have when NBC got in on the act. I was pretty sure when realtors did it. When Fox News does something, it's officially overplayed.
Post it before the games, not during them.
Sports fans who "get" March Madness tend to watch March Madness instead of reading stuff imitating March Madness.
Basketball isn't bad for track. Football might be.
Sixty of the sixty-eight NCAA basketball tournament qualifiers compete in men's track and field, and sixty-six compete in women's track and field. Sixty out of seventy bowl game qualifiers compete in men's track. At first look, that's not much of a difference, but the devil is in the details.
Two universities that made it to March Madness, George Washington and Mercer, are starting up track programs. George Washington will have both men's and women's track next year, and Mercer just added a women's program this year. Saint Louis added a track program six years ago. Football-heavy athletic departments are dropping track, not adding it.
The biggest difference is between those universities in the "power conferences" (ACC, Big 10, Big 12, Pac-12 and SEC) and those outside of them. 80% of the non-power conference basketball qualifiers compete in men's track and field, but only 69% of the non-power conference football qualifiers do.
The best way to understand this is by comparing the Missouri Valley Conference and the Mid-American Conference. The MVC put its efforts into basketball over the last two decades and the MAC put its into football. Eight of the ten MVC members now compete in men's track and field and the conference is home to cities that call themselves Track Central and Cross Country Town, USA. The MAC is ground zero for cutting men's track programs, as only six of the twelve conference members compete in that sport.
Other news
Doubtlessly you know that NCAA Division I athletes have five years to use four years of eligibility, but you might not know that the Ivy League has its own rules: after four years, you're done. Many Ivy Leaguers have a final year of eligibility remaining after graduation and use it while pursuing a master's degree. Thus this tweet from Harvard's Maksim Korolev, who was third at last fall's NCAA cross country championships.
I am very excited to announce that I will be finishing my remaining eligibility at Stanford University

— Maksim Korolev (@bigmakkmclovin) March 28, 2014
Oregon's men's and women's teams, the NCAA indoor champions and favorites to win the outdoor titles this June, ran at San Diego State's Aztec Invitational.
NC State hosted the second-biggest meet of the weekend, the Raleigh Relays. (Lotsa video available to those with Flotrack Pro subscriptions, not so much without). If the name of the Wolfpack's discus thrower, Tremanisha Taylor, seems a bit odd to you, then you clearly don't know the 1910 Scott Joplin opera of the same name that was thought lost until a piano score was discovered in 1972.
The best video from the meet currently available to those without Flotrack Pro subscriptions is the men's 1500. I won't tell you what happens, you have to watch.

Reading List
Brent Bloomquist on Kaitlin Petrillose, Texas' new pole vault star.
From The Villanovan: Emily Lipari cements legacy in indoor mile.
Next Week
The big meet is another relay carnival, the Pepsi Florida Relays.
Some nice duals and triangulars are on tap, and Arizona at Oregon will be live on the Pac-12 networks. There's also Michigan and Cal at Virginia, the intense Army-Navy "Star" meet, the Albany-UConn "Dogfight", and more.