One Comment
College Cross Country: Issues and Answers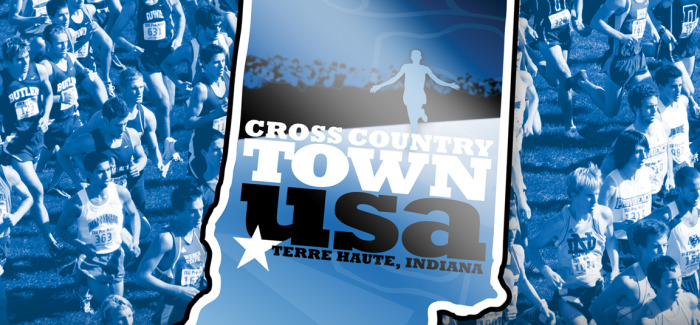 Jesse Squire | On 16, Nov 2014
We are down to one big meet left in the college season. The NCAA Division I Championships will be held on Saturday in Terre Haute, Indiana, the self-pronounced "Cross Country Town USA".
Nine regional meets were held on Friday in order to determine the 31 qualifying teams. The top two in each region received automatic bids, and another thirteen received at-large bids based on regular-season wins over qualified teams.
If it's recaps of those meets that you seek, Running Times has you covered. My work here is topical in nature. The first topic:
Regionals are our March Madness
Last Friday afternoon was great fun. In the days leading up to it, everyone had their thoughts on who would qualify to the NCAA Championships based on the season's results and how they thought the teams would finish at their regionals. But of course, nothing ever goes exactly how you think it will.
As the results from the nine regional meets rolled in over a period of several hours, those calculations changed again and again. Flotrack had an all-day live webcast and the USTFCCCA had a live blog, both updating us on what was happening and how it would affect the 31 teams who would qualify to the NCAAs. The frenzied atmosphere made it feel very much like one of the first two days of the NCAA basketball tournament.
I know there are some coaches who don't like the current regional system, in which at-large bids are determined by regular season results. A proposal for a two-tiered regional/"super-regional" system was floated several years ago and went nowhere. Others, such as Oklahoma State's Dave Smith (as expressed in this Flotrack interview) don't think it's good for the sport that only two weekends (Wisconsin/Pre-Nats and regionals) of the whole season seem to have any importance. I kind of agree, but what's the alternative? (And I should point out that Smith didn't run his team in any important meet until the Big 12 Championships.) There are drawbacks to how we do things now, but until someone comes up with a better incentive structure I'll say it works well enough.
And as a fan, I think what we have right now does work. The at-large points system means the regular season has meaning and there are clear consequences for running poorly at those big invitational meets, but the "push" system means that no one is ever really eliminated until their regional meet. If you manage to beat someone who is in, then you're in.
Take the example of Eastern Michigan, the underdog mid-major I profiled last week. A slow start to their season put them behind the eight-ball going into the Great Lakes regional; they were going to have to beat one of the Big Ten's four ranked teams in order to get a bid to the NCAAs. The Eagles were actually leading the whole thing at 4k, and the USTFCCCA's Dennis Young pronounced "Jesse Squire is a freaking wizard if this happens" [EMU qualifies].
Yeah, well that was the point when I knew they were in trouble because I am no wizard. Reality set in over the next 6k and EMU finished fifth, one spot behind Indiana. The Hoosiers got invited to the big dance and the Eagles are staying home. But they were right in there, and acquitted themselves well despite their #2 runner suffering from a debilitating back spasm. If he'd been at full strength they'd probably be packing for Terre Haute.
The whole point behind March Madness is that while underdogs don't have any real shot at the championship they still have a chance to advance. As we do it now, that's what cross country has going for it too.
Cheserek loses
The biggest upset to come out of the regionals was in the west, where Stanford's Maksim Korolev outkicked Oregon's Edward Cheserek, the defending NCAA cross country champion. It broke a cross country winning streak Cheserek that dated back to last October. Does this mean that "King Ches" is vulnerable at Saturday's national meet?
Mmmm, maybe. Note that Ches only put himself into a position in which anyone could outkick him because he wasn't going all out. As good of finishing speed as he has, he tends not to wait until the last possible moment to use it. His general racing strategy is to blow the race wide open and build an insurmountable lead just a little bit before most runners would start any mad rush to the finish.
I guess the best way to look at Friday's race is to compare it to a dominant NFL team, say the 1998 Denver Broncos. They were the defending Super Bowl champions and ran their record to 13-0. There was talk of them matching the '72 Miami Dolphins' undefeated season. The Broncos rested players and lost two of their last three games, and then blazed through the playoffs to another Super Bowl win. That's how I see it: Ches wanted to win, but if maintaining an undefeated streak was going to get in the way of defending a championship then he wasn't going to worry too much about a loss that didn't mean much. On the other hand, the 2009 Indianapolis Colts followed the same strategy after starting 14-0 and they didn't win the Super Bowl, so who knows.
Should the NCAAs be at a permanent site?
Flotrack posted this question on Facebook on Saturday. My thoughts don't neatly fit into a short comment.
Just two sites have hosted or will host the NCAA Division I cross country championships between 2004 and 2017: Terre Haute and Louisville. I've been to both and there is no comparison whatsoever. Indiana State has a better facility, works harder at promoting the event, provides a better fan experience, and has greater community support than does Louisville. And that's no knock on Louisville, because no host can compare to Indiana State. They more or less invented the idea of a dedicated cross country facility, and the city of Terre Haute is just big enough to support an NCAA Championships and just small enough that it's one of the city's most important annual events. Also, the city has really dedicated itself to cross country—it steps up and hosts the D-III championships in the rare years when it doesn't host the D-I meet, and it annually hosts an NXN high school regional meet.
All of this would suggest that I think Indiana State should host the NCAAs in perpetuity. I don't. Just because head coach John McNichols works so hard at putting on a great meet right now doesn't mean that it will always be that way. Coaches don't keep their jobs forever, and some day there will be a new coach. Even sooner might be a new athletic administration, and again there's no guarantee that the new one would be as dedicated to the cause as the current one is.
I think that Wisconsin could put on a tremendous national championship meet, but I doubt they ever will, or at least as long as the meet is held on a Saturday. Messing with Saturday football is something neither Wisconsin nor any other "Power Five" conference school will do.
Streaks
The Colorado Buffaloes have the reputation as the team can be counted on for excellence on a year-in and your-out basis, especially their men's team, and they have earned it. But there is another program that has extended its amazing streak of success, one that is both largely unappreciated and almost unparalleled in college sports.
Wisconsin's men again qualified to the NCAA Championships. I think they are likely to finish in the top ten this Saturday, which is an opinion that will cause no controversy at all. Last year the Badgers were beaten at both the Big Ten Championships, which ended a 14-year-long winning streak, and the Great Lakes regional, which ended an 11-year streak. Both were impressive streaks but by no means their most impressive.
Since 1972, when the NCAAs abandoned an open format and introduced regional-based qualifying, Wisconsin has never failed to qualify to the championships. Friday marked their 43rd year in a row. That's just nuts.
Let's compare this to other sports. The longest streak of football bowl game participation is 35 consecutive years (Nebraska, 1969-2003), and even back in the 70s it was easier to qualify for a bowl than for the NCAA cross country championships given that so many fewer universities compete in football's top division (and these days any schmuck with six wins gets a bid). The longest streak of participation in the NCAA men's basketball tournament is 27 years (North Carolina, 1975-2001), and that's in a tournament with more than twice as many qualifying teams as the NCAA cross country championships. The only sport with a qualifying streak to rival Wisconsin's is in baseball, where Miami (FL) has has been in the post-season for 42 straight years, but again that's in a field of 64 teams for baseball versus 31 for cross country.
The 43-year qualifying streak pales in comparison to the Badgers' other one: eighteen straight top-ten finishes (which will probably go to nineteen on Saturday). In comparison to other sports, it's again just ridiculously dominant. In the NCAA basketball tournament, the longest streak of consecutive Sweet 16 appearances is thirteen (UCLA, 1967-79 and North Carolina, 1981-93), which the numbers suggest is a slightly easier task to accomplish than a top-ten finish in cross country. The most consecutive years ranked in the top ten of the final AP football poll is 11 (Michigan, 1940-50 and Oklahoma, 1948-58). Wisconsin tops both of those.
The only better streak I've found is one familiar to track fans. John McDonnell's Arkansas teams finished in the top ten at the outdoor track & field championships every year from 1983 to 2003, for a run of 21 straight (which extends to 24 if you ignore the fact that the Hogs' 2004 and '05 wins were vacated for rules violations). I would not be surprised to see Wisconsin top that streak by the time this year's freshmen are seniors.
Fantasy League
The USTFCCCA has introduced a fantasy league for Saturday's race, a contest they're calling the Build Your 7 Team Challenge. The organization is also running an "experts" league, and yours truly is representing the Daily Relay. Be sure to check out the podcasts where we drafted our athletes.
There are a bazillion ways to do fantasy leagues, but regardless of sport or format they all break down to four basic steps.
1) Find people to compete against.
2) Drink a lot of beer*. And I mean a lot of beer.
3) Do your draft.
4) Taunt your opponents as the results come in.
(*Now that the meet is held on a Saturday instead of a Monday, our night-before draft parties no longer require bringing in said beer from out-of-state to skirt Indiana's outdated blue laws. Even so, buying beer in Indiana is not as straightforward as in most other states.)
They said it
We are always happy to advance. We weren't too nervous about that with the men, but the women could not have afforded to have a bad day, and instead they had a very good day. That always makes us happy.
Colorado head coach Mark Wetmore on his men's and women's teams sweeping the Mountain regional
You train all year for these types of races, arguably the best cross country competitions in the country, and the effort and focus by our kids was unbelievable. I think there's still more room to grow and we're very excited about that possibility as we approach nationals.
Michigan State coach Walt Drenth, whose women's team looks nearly unbeatable and whose men's team upset two higher-ranked teams (Michigan and Indiana)
I'm thrilled with our women getting an automatic bid to the NCAA championship. Coming in ranked fifth in the region, our backs were against the wall. I'm proud of how the team battled.
Providence head coach Ray Treacy on his women's team's unexpected automatic bid to the national championships
These men have bought in to the vision that we could compete on the big stage here. A lot of people told them it couldn't happen. I can't say enough about [cross country] Coach [Ryan] Vanhoy and what he's meant to this program. How far this group has come is a testament to everyone buying in to the Ole Miss way.
Ole Miss head track coach Brian O'Neal on his Rebel men's team qualifying to the NCAAs for the first time in history
On we go to Terre Haute next week. We are just going to go in there and give it our best shot. They goal is to run together as a team and see what happens. Are we a podium team? I don't know but we are going to give it a shot.
Wisconsin head coach Mick Byrne on his men's team
Maksim Korolev @bigmakkmclovin 29.33.5 wins 10k @StanfordXCTF #NerdNation #NcaaXc #NCAAWestRegionals 14 Nov 2014 pic.twitter.com/9PRmiFuZ9j

— TrackAndFieldPhoto (@TnFphoto) November 14, 2014