No Comments
The Weekend's Best Matchups: Brussels Diamond League Final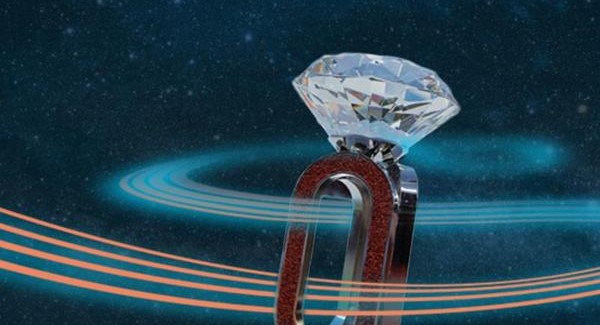 Jesse Squire | On 04, Sep 2014
The second and last of two Diamond League finals takes place tomorrow, the Ivo Van Damme Memorial in Brussels, Belgium.
The Diamond Race champions in sixteen events will be determined, although some are less competitive affairs than others. I've broken it down into "up for grabs", "would need an upset", and "already decided".
In addition, there are two interesting non-Diamond League races being held, the men's 1000 and 200 meters. The second of those two could play a major role in determing the Athlete of the Year.
TV coverage will be live on Universal Sports from 2:00 to 4:00pm (Eastern time). Your key web links:
Schedule, start lists and live results
Live webcasts: Universal Sports | WatchAthletics | Trackie
Up for grabs
2:20pm: Men's Long Jump
Points leader Jeff Henderson is out with injury and that leaves things wide open. Li Jinzhe and Christian Taylor are tied with 6 points, Ignisious Gaisah has 5, Godfrey Mokoena has 40, and Zarck Visser has 2. Whoever of these five athletes wins this meet will win the Diamond Race.
2:35pm: Men's High Jump
Bohdan Bondarenko leads with 16 points (and three wins) to Mutaz Essa Barshim's 12 (and two wins). If Barshim wins and Bondarenko is second, then they'll both have 20 points and three wins, so Barshim would win on the second tie-breaker (higher finish at the final). Basically, winner takes all here.
3:04pm: Women's 200 meters
Allyson Felix holds a narrow two-point lead over Blessing Okagbare. She'll win the Diamond trophy unless Okagbare wins the race because she leads in the tiebreaker (number of Diamond League wins).
3:35pm: Men's 1500 meters
As it has been all year, it's a three-way fight between Silas Kiplagat (12 points), Asbel Kiprop (11) and Ayanleh Souleiman (9). Whoever wins here is the Diamond Race champion.
Would need an upset
12:27pm: Women's Javelin
Barbora Spotakova has a four-point lead on Martina Ratej and leads in the tiebreaker too with three wins this season to Ratej's one. That means Ratej can only win the Diamond trophy if she wins and Spotakova is third or worse—which hasn't happened on the Diamond League this year.
2:15pm: Men's 100 meters
Mike Rodgers leads with 9 points but Justin Gatlin (8 points) is undefeated in 2014 and looks headed to a Diamond trophy.
2:36pm: Men's Discus Throw
Despite beating Piotr Malachowski in all three of their Diamond League matchups, Robert Harting trails his Polish rival by a score of 18 to 12. Malachowski will win the Diamond Race as long as he finishes in the top two, which he's done in all six DL meets this year.
3:46pm: Women's 3000 meters
Mercy Cherono holds a four-point lead on Genzebe Dibaba. Since Cherono has the edge in the tiebreaker with three wins, Dibaba's only path to the Diamond trophy is a win coupled with Cherono finishing out of the top two.
Already decided
12:15pm: Women's Triple Jump
Caterine Ibarguen is five-for-five in the Diamond League and will be the season champion.
12:35pm: Women's Shot Put
Val Adams hasn't lost a Diamond League meet in years and has the title in hand.
1:45pm: Men's Pole Vault
Renaud Lavillenie clinched the title long ago; but for a no-height Stockholm he'd have an undefeated season.
2:04pm: Women's 400m Hurdles
Kaleise Spencer hasn't lost since the Diamond League opener in May and clinched the Diamond Race in mid-July.
2:35pm: Women's 400 meters
Novlene Williams-Mills has a ten point lead on the field and has clinched the season title.
2:45pm: Men's 110m Hurdles
While Pascal Martinot-Lagarde has fallen off his mid-season peak, he's already clinched the Diamond Race title.
3:23pm: Men's Steeplechase
Jarius Birech has won all five Diamond League steeples he's run this year and clinched the title more than six weeks ago.
3:38pm: Women's 800 meters
Eunice Sum has a thirteen point lead and has clinched the season title.
Non-Diamond League races
There are several non-Diamond League races being held tomorrow but just two amount to more than filler.
2:33pm: Men's 1000 meters
Mohammed Aman is a year removed from his season of dominance but is still one of the best half-milers on the planet. The 1000 is a little different from the 800 and that makes this race even more unpredictable than usual. Adam Kszczot, Ferguson Cheruiyot, Marcin Lewandowski and Andre Olivier are all expected to give Aman a push.
3:15pm: Men's 200 meters
Single-day doubles in the Diamond League are rare, and doubles this late in the season are basically unheard of. But Justin Gatlin is slated to run the 100 and 200, just one hour apart. Gatlin is being mentioned as an Athlete of the Year candidate and if he could pull off the win with an impressive time it would improve his chances. But it might go out the window if someone like Alonso Edward or Isaac Makwala can pull off the upset. It's an interesting matchup, basically Gatlin versus himself.