No Comments
Daily News Roundup: The Olympics via CBC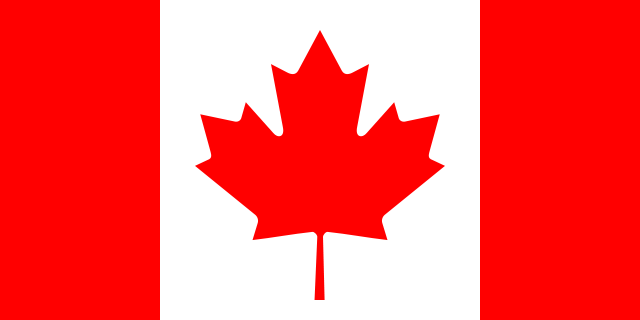 Forget the Peacock. If you have a chance, go with the Maple Leaf.
TORONTO – Bashing Olympics coverage in the United States seems to have become a sport in itself for fans seeking live coverage south of the border, with a groundswell of NBC-targeted rage emerging in the Winter Games' opening weekend.

Just days into Sochi, thousands have revived the Twitter hashtag #NBCfail from previous Games with fresh complaints, while an online petition to wrest broadcast rights away from the peacock network has popped up online…
I've been watching a bit of the Winter Olympics–hasn't everyone?–but I'm watching them through a slightly different lens than the average American.
New ownership of our local NBC station decided to play hardball with our locally-owned cable company. In short, NBC is not available on cable in Toledo at the moment–but since we're so close to Canada, our cablesystem slid CBC into the high-def channel previously held by NBC.
CBC has always been available around here (even over-the-air in the pre-cable days) but only now can we see it in HD. I hate, hate, hate NBC's coverage of all things Olympic and almost always chose to watch on CBC instead. That wasn't possible recently because the '10 and '12 Canadian broadcast rights were held by CTV, the commercial broadcaster, which has no Windsor affiliate. I was stuck with the Peacock for those games but now it's back to CBC.
According to Yahoo! Sports Canada, some Americans are buying Canadian IP addresses in order to view CBC's webstream. And Deadspin recently published a map titled Where In America Can You Watch Canada's Great Olympic Coverage?
What's so different about CBC's Olympic coverage?
For one, there's more of it–21 hours a day. CBC has two daily breaks for news, local programming, and Coronation Street. But from midnight to 5pm, it's all Olympics, and then a four-hour taped primetime package at 7pm. Nothing is "embargoed" and saved for primetime. CBC also has fewer and shorter commercial breaks, so there's more action during their 21 daily hours too.
Another difference is how NBC and CBC use their primetime hours. NBC often stretches out the most popular events over the entire evening, in a maddening attempt to string viewers along and make them keep watching. CBC tends to show everything from an event all at once.
One more difference is one of attitudes. NBC presumes its audience to have a certain level of "American exceptionalism", a jingoistic disinterest in other nations, and the coverage reflects that. Canadians are at least perceived to be generally more aware of their place in the world (due in part to a different history, one in which ties to former colonial powers were severed more recently and in graduated bureaucratic ways), and CBC's coverage also reflects that. These assumptions about viewers and their interests may or may not be correct; I mean, as an entire network, NBC hasn't known what people want to watch for a long time now.
This does not mean that CBC doesn't concentrate on Canadians. They do, and in the Winter Olympics that can fill up a lot of air time. The difference between NBC and CBC is more noticeable in the Summer games, when concentrating on Canadians doesn't take up nearly as much of their broadcasts and it leaves time for the rest of the world.
And then there's hockey. Today was the first men's game for Team Canada. Hockey on American TV has made big strides in recent years but it still pales to what CBC offers (which is why Hockey Night in Canada is part of the NHL Center Ice subscription). If you're a hockey fan–and you probably are if you live in the borderlands–then CBC is indispensable.
Links
The new House of Run Podcast is up! Jason and Kevin discuss Galen Rupp's drop out, Jenny Simpson's miscalculation, Mary Cain's record and all the other action from the New Balance Indoor Grand Prix.
Then, Doug Binder of Dyestat.com joins the guys and talks about life at the Armory, the upcoming Millrose Games, the rise of Mary Cain of Alexa Efraimson and his experiences covering Alberto Salazar and Galen Rupp.
Kevin and Jason also gave us their Four By One yesterday.
News
Runner's World's Morning Report has all of yesterday's news: Olympic champ Alptekin's drug ban is reinstated, Hoka One One signs half miler Mike Rutt, and more.
Ken Goe's daily Oregon track and field rundown: Trey Hardee has to postpone paying down his bet with Ashton Eaton, plus the morning's new links.
The transcript of Mary Cain's "Ask Me Anything" session at Reddit from last night.
Athletics Weekly has ten reasons why cross country should be in the Winter Olympics.
Buried in a USATF news release: Teddy Mitchell was named as one of the US coaches to the World Indoor Championships. Mitchell was coach to Deeja Youngquist when she tested positive for EPO and was also associated with Eddy Hellebuyck when he was using it as well. Mitchell was never sanctioned and denies knowledge of these athletes' use.
Discussion from Let's Run
World Junior Championships ticket packages went on sale today.
Are your ready for Sport Recovery Beer? There is a brand out there marketing itself as such.
More from Weighty Matters
What's on
The Ras Al Khaimah Half Marathon begins at 9pm tonight (Eastern time) in the United Arab Emirates. Many of the world's best marathoners and half marathoners are entered.
Runner's Web preview
Video of the day
Miler Jenny Simpson meets up with Kenny Mayne and Dustin Pedroia. Yes, it's a commercial, but an entertaining one.

Stat corner
Saturday's Millrose Games will include the rarely-run 2000 meters. Below is the all-time indoor list (source: Alltime-Athletics.com). Important records to note are the world record (4:49.99, unlikely to be broken), US all-comers record (4:54.07, still a stretch), American record (4:58.6, doable but challenging), and the Canadian record (not known, not under 5:05.00, and an easy mark).
| | | | | |
| --- | --- | --- | --- | --- |
| 4:49.99 | Kenenisa Bekele | ETH | Birmingham | 17.02.2007 |
| 4:52.86 | Haile Gebrselassie | ETH | Birmingham | 15.02.1998 |
| 4:52.90 | Sergio Sánchez | ESP | Oviedo | 23.01.2010 |
| 4:54.07 | Eamonn Coghlan | IRL | Inglewood | 20.02.1987 |
| 4:54.76 | Vénuste Niyongabo | BDI | Liévin | 18.02.1996 |
| 4:55.72 | Shadrack Korir | KEN | Birmingham | 17.02.2007 |
| 4:56.09 | Laban Rotich | KEN | Birmingham | 14.02.1999 |
| 4:56.23 | Jens-Peter Herold | GER | Karlsruhe | 06.03.1993 |
| 4:56.30 | Augustine Choge | KEN | Aubière | 09.02.2007 |
| 4:56.40 | Noah Ngeny | KEN | Liévin | 25.02.2001 |
| 4:56.87 | Andrés Manuel Díaz | ESP | Birmingham | 14.02.1999 |
| 4:57.09 | John Mayock | GBR | Liévin | 25.02.2001 |
| 4:57.31 | William Tanui | KEN | Sindelfingen | 28.02.1999 |
| 4:58.56 | Adil Kaouch | MAR | Budapest | 05.02.1999 |
| 4:58.6 | Steve Scott | USA | Louisville | 07.02.1981 |
| 4:58.73 | Sammy Rono | KEN | Birmingham | 14.02.1999 |
| 4:58.76 | Brimin Kipruto | KEN | Birmingham | 17.02.2007 |
| 4:58.77 | Daniel Komen | KEN | Budapest | 05.02.1999 |
| 4:58.93 | Youssef Baba | MAR | Liévin | 25.02.2001 |
| 4:59.02 | Remmy Limo | KEN | Birmingham | 17.02.2007 |
| 4:59.12 | Vyacheslav Shabunin | RUS | Liévin | 25.02.2001 |
| 4:59.48 | Yusuf Biwott | KEN | Aubière | 09.02.2007 |
| 4:59.55 | Peter Rono | KEN | Liévin | 18.02.1996 |
| 4:59.78 | Doug Padilla | USA | Inglewood | 20.02.1987 |
| 4:59.84 | Bouabdellah Tahri | FRA | Liévin | 03.03.2006 |
| 4:59.91 | Mohammed Amyn | MAR | Budapest | 05.02.1999 |
| 4:59.98 | Ali Saïdi-Sief | ALG | Budapest | 05.02.1999 |