One Comment
Athletech: Steve Magness - Coach, Writer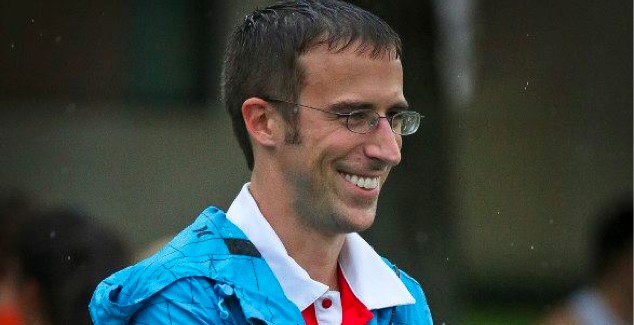 Welcome to Athletech, where we discover the gear and technology the running and track & field community uses to get stuff done. If there is someone who you'd like us to feature, tweet their name to us @DailyRelay with the tag #Athletech.
1) Who are you and what do you do?
I am the Cross-Country coach at the University of Houston. In addition, I coach several professional runners, as well as dabble in writing.
2) What hardware do you use?
In terms of hardware, I use a lot of different devices during my coaching. My MacBook Air is where all of my training plans are developed and my writing takes place. I also use a few gadgets. I use a LactatePro lactate measuring device occasionally to keep track of lactate levels during certain workouts. I also use an affordable high-speed camera, the Casio Exilim, so that I can do some easy biomechanics analysis. I'm always looking for new tools to use. The problem is always finding measuring devices that actually translate into practical applications. I'm currently testing a pretty cool new device called Scribe, which will measure some pretty cool parameters related to foot strike.
3) What software do you use?
I use all the basic word processing and data programs that you'd expect, as well as Blogger and WordPress for blogging. I also use a few apps. I've used ithlete to measure Heart Rate Variability (HRV) before. I've also used a few simple tests to monitor fatigue. For example, the CNS Tap Test is a simple repeated tap measurement that gives you an idea on CNS fatigue if you track the data long enough. I've also used in the past a simple questionnaire using a Google Drive questionnaire app. That way I could have athletes fill out items such as sleep quality, fatigue levels, etc. and it goes to a google doc that I can monitor.
4) What would be your dream setup?
There are so many new devices and software available that it would be nice if there was a simple way to integrate it all. So much of the information and data is lost because we just can't assimilate it all.
Steve recently published a book, The Science of Running available now on Amazon.com.