No Comments
America's Track & Field Stadiums: Delaware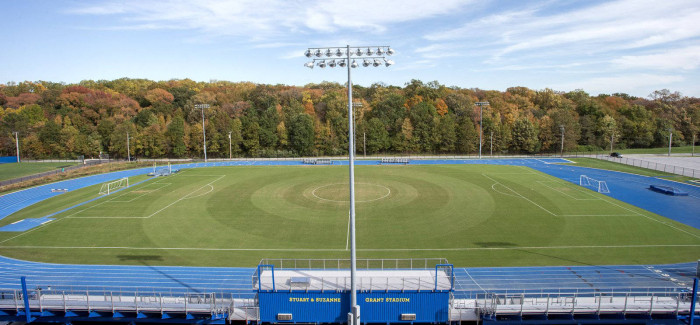 Jesse Squire | On 10, Apr 2016
Delaware's Grant Stadium, formerly known as the Mini-Stadium, seats 1,400.
Today's stop on our tour of America's track and field stadiums and facilities is the Diamond State. It's a small state but still has some good facilities.
Largest: Alumni Stadium
Delaware State's Alumni Stadium is the home of the Hornet football and track teams, and seats 7,193.
Track-specific: Grant Stadium
The largest track-specific stadium in Delaware is at the state's other Division I athletic program, the University of Delaware. Grant Stadium was originally known as the Mini-Stadium and it seats 1,400.
Most picturesque: Legends Stadium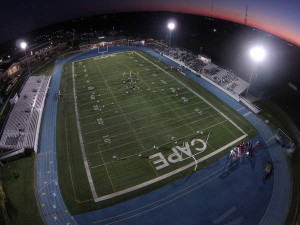 Legends Stadium is a nice enough high school stadium, located at Cape Henlopen High School. It's situated very close to the Atlantic Ocean and within sight of a lighthouse.