No Comments
The Weekend's Best Matchups: Zurich Diamond League Final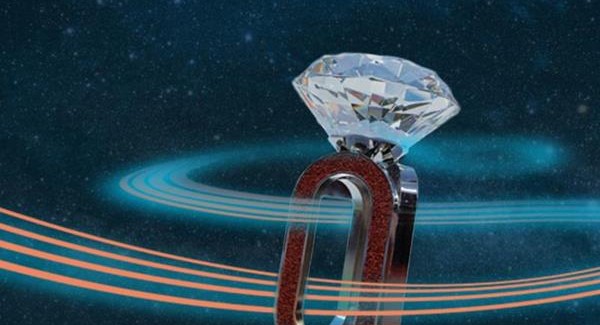 Jesse Squire | On 28, Aug 2014
The first of two Diamond League finals, the Zurich Weltklasse meet, will be run today, and the Diamond Race champions will be determined in sixteen events.
Well, fourteen events. The titles have already been clinched in two events, the women's discus and men's 400 meters. Four more are mostly decided, but ten others are still up for grabs. In two events, the men's 800 and javelin throw, almost any of the entries could win the trophies.
What's at stake for winning the Diamond Race?
*Competitive pride
*$40,000
*A bye into next year's World Championships
Of all those things perhaps the third is most important, although the first two mean more to many athletes than you might think.
The scoring at the final is 8 points for first, 4 points for second, and two points for third. The tiebreaker is highest finish in today's meet.
Schedule, start lists and live results
Live TV coverage on Universal Sports from 2:00pm ET
Live webcasts: Universal Sports | WatchAthletics.com | Trackie.ca
Up for grabs
2:00pm ET — Men's triple jump
Will Claye leads old rival Christian Taylor by two points. The winner takes it all.
2:05pm ET — Men's 400 hurdles
Michael Tinsley leads Javier Culson by two points and between them they've won all six Diamond League races this year. As with the triple jump, whoever wins this two-man battle takes the trophy.
2:14pm ET — Women's steeplechase
Hiwot Alayew leads with 15 points and is sitting on a three-meet win streak. Sofia Assefa has 11 points and would be the Diamond Race champion if she wins, which she did twice this year but not since mid-June. The only way Emma Coburn (10 points) can win the title is if she wins this race and Ayalew is third or worse.
2:15pm ET — Women's high jump
Mariya Kuchina and Blanka Vlasic are tied at ten points apiece, and Ana Simic is just two points back. Whoever wins this meet wins the season's title.
2:25pm ET — Men's javelin throw
Three men—Ihab Abdelrahman, Tero Pitkamaki, and Vitezslav Veseley–are tied at eight points each. Thomas Rohler has seven points, and European champ Antti Ruuskanen has four. All five of these throwers have won on the Diamond League tour this year. It's a wide-open five-way scramble.
2:38pm ET — Women's 1500 meters
This is a three-way contest between Abeba Aregawi (12 points), Sifan Hassan (10 points) and Jenny Simpson (9 points). Basically, whoever wins here is the Diamond Race champion. Hellen Obiri (5 points) is very much a contender to win this race and could come away as the season champion but only if Aregawi isn't in the top three and neither Hassan nor Simpson is second, all of which is a highly unlikely permutation.
2:59pm ET — Women's 100 meters
Just two of the top five in the points standings are expected to race. Tori Bowie (12 points) is injured and Michelle-Lee Ahye (4 points) and Shelly-Ann Fraser-Pryce (4 points) have ended their seasons. This leaves Kerron Stewart (7 points) and Murielle Ahoure (3 points) to fight for the trophy.
3:08pm ET — Men's 800 meters
This one could be a wild ride. David Rudisha leads with eight points, but the race winner earns eight points. Rudisha, Nijel Amos, Asbel Kiprop and Adam Kszczot have all won Diamond League races this year. Other realistic threats to win include Mohammed Aman and Ayanleh Souleiman. Basically, everyone in the race is in contention for the diamond trophy. And if there's one thing we've learned in Stockholm and Birmingham, it's that the post-Commonwealth/African/European portion of the season is unpredictable.
3:17pm ET — Women's 100 hurdles
Queen Harrison has 17 points to Dawn Harper-Nelson's 13. The winner here will be the Diamond Race champion.
Will need an upset
11:55am ET — Women's long jump
Tianna Bartoletta (12 points) has a four-point lead over Ivana Spanovic (8 points) but hasn't been beaten in any of her three Diamond League long jump competitions this year. Spanovic would take the title with a win here, but that's a tall order. Eloyse Lesueur (7 points) is in contention but would need to win and Bartoletta to finish third or worse.
12:10pm ET — Men's shot put
Reese Hoffa leads David Storl by six points. If Storl wins (8 points) and Hoffa is third (2 points) or worse, then Storl wins (the tiebreaker is highest finish at the final). But Hoffa hasn't finished third since the Oslo meet back on June 11th.
1:35pm ET — Women's pole vault
Fabiana Murer leads with 12 points and the absence of Yarisley Silva (8 points) gives her a good lead. A win by either Katerina Stefanidi (7 points) or Nikoleta Kyriakopoulou (6 points) would make them the Diamond League champ if Murer is third or lower, but that's a bit of a long shot. Jenn Suhr (5 points) hasn't been eliminated from contention but has even longer odds.
2:31pm ET — Men's 200 meters
Nickel Ashmeade leads Alonso Edward by five points and will be the champion if he finishes in the top two. Edward's only path to victory is a win combined with someone else beating Ashmeade, but none of the other entries have done that this year.
3:24pm ET — Men's 5000 meters
Yenew Alamirew leads by seven points. The only way he loses the Diamond trophy is if he finishes out of the top three and Caleb Ndiku wins.
Already decided
12:05pm ET — Women's discus
Sandra Perkovic has a thirteen-point lead.
2:50pm ET — Men's 400 meters
LaShawn Merritt leads all other entries by thirteen points.