2 Comments
The Weekend's Best Matchups: Diamond League, road races, and more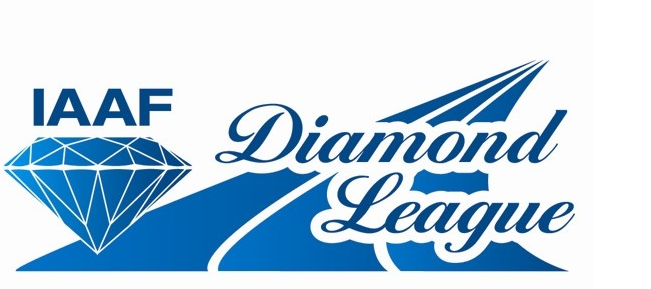 Jesse Squire | On 08, May 2014
This weekend features the return of the Diamond League, a bunch of road races, and some interesting college matchups. Instead of ranking them, this week I put all twenty matchups (twenty!) in chronological order, starting with tonight's Medtronic TC road miles.
Heather Kampf vs Nicole Sifuentes
Women's pro race, Medtronic TC 1 Mile
Nicollet Mall, Minneapolis MN
Thursday, 7:52pm local time (8:52pm ET)
Race website
An entire US circuit of road mile races has developed over the last few years, and the Medtronic race was one of the leaders and is the nation's largest mass-participation road mile race. This year's race is being heavily promoted by the Bring Back the Mile foundation with a nifty prediction contest (entry deadline is today at 6:00pm ET).
On paper, Canada's Nicole Sifuentes should be the favorite. She just won a bronze medal at the World Indoor Championships with an indoor PR, and she set her outdoor PR last year. Just four days ago she ran well at the Payton Jordan Invitational at Stanford.
America's Heather Kampf has two things going for her, though. One is that she's the hometown favorite, since she's a Minnesota native and now runs for Team USA Minnesota. The other is that she's become a road mile specialist and seems to have figured out the quirks of the event, which is just a little different from track races. Note that Kampf (née Dorniden) and Sifuentes (née Dorniden) were Big Ten rivals some seven years ago, at Minnesota and Michigan respectively.
Nick Willis vs Will Leer
Men's pro race, Medtronic TC 1 Mile
Thursday, 8:04pm local time (9:04pm ET)
Race management is calling the men's race the "Brawl on Nicollet Mall" due to a cheeky war of words between Willis, who broke the event record last year, and David Torrance, the three-time champion and former record holder. In my mind, though, the fight is between Willis and Will Leer.
Willis is one of the world's best milers and is having one of his better recent seasons, but Leer is simply having the best year of his career. He won the Wanamaker Mile (and beat Willis for just the second time ever at 1500 or one mile), made the US team for the World Indoor Championships, and then made the final at those Worlds. He won in Jamaica last Saturday, too.
You vs Us
Fantasy Diamond Race
If you haven't signed up for the House of Run league in the Fantasy Diamond Race, what are you waiting for? Kevin Sully tells you everything you need to know.
Piotr Małachowski vs Gerd Kanter
Men's discus throw, Diamond League Doha
Qatar Sports Club Stadium, Doha QAT
Friday, 5:30pm local time (10:30am ET)
Meet website | Webcast link
Live TV coverage from 12:00pm on Universal Sports
Małachowski and Kanter won silver and bronze at the World Championships last year. This is the first competition of the year for both of them, as it is for most of the field, so things may not exactly go to form here. It's a deep competition–of the world's top ten in 2013, only Germans Robert Harting (1st) and Martin Weirig (4th) are missing.
Yarisley Silva vs Silke Spiegelburg
Men's discus throw, Diamond League Doha
Friday, 6:10pm local time (11:10am ET)
Silva has been one of the best pole vaulters, if not the best, for a few years now but hadn't won a big championship until this year's World Indoors. Her record in 2014 is four wins in five meets, including a sweep of the mall and stadium events at the Drake Relays two weeks ago. Spiegelburg is her biggest competition here, a consistent vaulter who can clear big heights but has not yet won a World or Olympic medal. Between the two of them, they won five Diamond League meets last year.
Mutaz Essa Barshim vs Derek Drouin vs Ivan Ukhov
Men's high jump, Diamond League Doha
Friday, 6:40pm local time (11:40am ET)
This is probably the best single matchup of the weekend. Clearing 2.40 meters (7′ 10½") is an extreme rarity, but five men have done it over the last two years. Drouin did it just two weeks ago at the Drake Relays, which ties the US "all-comers" record (the best mark ever recorded in the United States). That record was set last year by Barshim, who upset Ukhov at the World Indoor Championships–if you can call it that. By the measuring tape, Ukhov put together the best indoor season in history and missed the world indoor record by just one centimeter, but Barshim had the better day at the Worlds.
Erik Kynard has been runner-up to all of these three in one meet or another but has the ability to beat them all. Adding depth is Ukrainian Andriy Protsenko, who PRed twice at the World Indoors to bump Kynard from the bronze medal position.
Asbel Kiprop vs Ayanleh Souleiman vs Silas Kiplagat
Men's 1500 meters, Diamond League Doha
Friday, 7:14pm local time (12:14pm ET)
If the men's high jump isn't the best matchup of the weekend, then this race is. Winning World and Olympic golds in 2011, 2012 and 2013, Kiprop is pretty clearly the world's best miler but he does run a stinker of a race every now and then. Souleiman just won gold at the World Indoor Championships, and Kiplagat is one of the few others who can consistently run 3:30 or under. Qatar's proximity to East Africa means that bringing in primo talent isn't difficult and this may be one of the deepest 1500 meter races of the year.
LaShawn Merritt vs Luguelin Santos
Men's 400 meters, Diamond League Doha
Friday, 7:26pm local time (12:26pm ET)
LaShawn Merritt has a rivalry going with Kirani James, the 2012 Olympic champion. They've split their ten meetings over the last three years, but Merritt hadn't lost to anyone else since July of 2011, his first 400 meters since his doping suspension. That is, until he was beaten by Santos last Saturday at the Jamaica International Invitational. You know Merritt has been stewing over that for the entire week, so expect him to be aggressive here.
Eunice Sum vs Chanelle Price
Women's 800 meters, Diamond League Doha
Friday, 7:35pm local time (12:35pm ET)
Price was a high school superstar whose improvement stalled in college, but she had a dream indoor season this year, capped by a gold medal at the World Indoor Championships and a lifetime PR. Sum had a breakthrough season last year too, capped by a gold medal at the World Championships. So this is a matchup of the last two world champions.
David Oliver vs Ryan Wilson
Women's 800 meters, Diamond League Doha
Friday, 7:35pm local time (12:35pm ET)
Jamaica's Hansle Parchment is the hot hurdler of the moment, winning big races in each of the last two weeks. He's not here, but the men who were second to him at the Drake Relays (Oliver) and the Jamaica International Invitational (Wilson) are, and they happened to be the top two hurdlers of last year too. Russia's Sergey Shubenkov can beat either of the above two when he is in form, but he's making his outdoor debut and not likely to be sharp enough to challenge.
Shelly-Ann Fraser-Pryce vs Blessing Okagbare
Women's 100 meters, Diamond League Doha
Friday, 8:09pm local time (1:09pm ET)
Fraser-Pryce is the dominant sprinter of the moment, but she's hardly unbeatable. Okagbare has beaten SAFP three times, twice at 100 meters and once at 200 meters. These two both won at last week's Jamaica International Invitational, Okagbare in the 100 and Fraser-Pryce in the 200.
Genzebe Dibaba vs Mercy Cherono
Women's 3000 meters, Diamond League Doha
Friday, 8:45pm local time (1:45pm ET)
Cherono was last year's World Championships silver medalist at 5000 meters but faces a formidable opponent in Dibaba, who was on a world record tear during the indoor season. In just two weeks, Dibaba broke records in the 1500, 3000 and two miles. Maybe this matchup should just be Dibaba versus the clock.
Lolo Jones vs Queen Harrison
Women's 100 meter hurdles, American Track League
Lannigan Field, Charlottesville VA
Friday, approximately 9:45pm ET
This is the headline matchup in the second American Track League meet. That series was launched last weekend in Bloomington, Indiana, and got some positive press. The series promises entertainment with the track meet, a tight two-hour format, and fan interaction. On those counts it delivered. But on some of the basic things you expect from a track meet, it hasn't.
Who is running? What are the events? What about results? Does anyone in the
Charlottseville area even know this meet is happening? To find out that Jones and Harrison were running, I had to go to the University of Virginia's athletics website — there was nothing on the ATL's own website.
This series, organized by Paul Doyle of Doyle Management Group, is an outgrowth of a similar meet held at an Atlanta high school track last year. That meet also had these same problems involving lack of basic communication. Talking about both last year's meet and these two, one observer sent me this direct message via Twitter:
Terrible marketing by DMG. They also don't answer emails, return calls. Gotten negative feedback from athletes. No way for a new launch 2go.
I'm keeping my fingers crossed that things will get better, but I'd hardly be surprised if they didn't. As I see it, the survival of the series depends on it.
Tyler Mulder vs Charles Jock
Men's 800 meters, Oregon Twilight
Hayward Field, Eugene OR
Friday, 7:36pm local time (10:36pm ET)
Meet home page
Live and tape-delayed TV coverage on the Pac-12 Networks
The Oregon Twilight meet will get live coverage on the Oregon branch of the Pac-12 Networks and tape-delayed coverage elsewhere. There will be a few good races, mostly middle-distance, and the men's 800 looks to be one of the better ones. Five of the nation's top dozen or so half-milers are in this race, and Mulder and Jock are probably the two best of the bunch.
Mac Fleet vs Jordan McNamara
Men's 1500 meters, Oregon Twilight
Friday, 9:22pm local time (12:22am ET)
Of course Oregon's "Senior night" finishes with a 1500 meter race. Fleet is in fine form and has lost at Hayward Field just once ever, in this same meet during his freshman year while unknowingly suffering from a broken bone in his foot. McNamara, an Oregon alum and Oregon Track Club member, opened his season in Drake's high-profile pro mile race two weeks ago and finished a respectable fourth.
Dot McMahan vs Lindsey Scherf
Women's race, USA 25km Championships
Fifth Third River Bank Run, Grand Rapids MI
Saturday, 7:00am
Race website
McMahan is the defending USA champion (she was second overall last year) and is a Michigan resident and member of the Hansons-Brooks team. Scherf was US champion two years ago (again, second overall) and had a big win in February at Tampa's Gasparilla Half Marathon. The men's race has an interesting entrant in Chris Solinsky, the man who ran sub-27:00 and sub-13:00 on the track four years ago but who has been struggling back through injuries for most of the last three years.
Konstantinos Filippidis vs Raphael Holzdeppe
Athens Street Pole Vault, Marina Flisvos, Athens GRE
Saturday, 3:00pm local time (8:00am ET)
Filippidis is the home favorite for Athen's second annual street pole vault, held next to the yacht haven of the Marina Flisvos. He's coming off a gold medal at March's World Indoor Championships and would be the favorite anyway, but faces the reigning world outdoor champion in Holzdeppe. Defending champion Björn Otto, the outdoor Worlds bronze medalist, is here too.
Joyce Chepkirui vs Mary Wacera
Women's race, UAE Healthy Kidney 10k
Central park, New York NY
Saturday, 8:00am
Race website
Chepkirui is the woman the NYRR chose to mention in their headlines about this race, and for good reason. She is the fifth-fastest half-marathoner of all time and won six of the eight road races she contested last year. Wacera isn't as well-known but I think she will be soon; her only loss this year was a runner-up finish at the World Half Marathon Championships, and she beat a deep field to win the World's Best 10k in Puerto Rico.
Maalik Reynolds vs Montez Blair
Men's high jump, Ivy League Championships
Dewitt Cuyler Field, New Haven CT
Sunday, 2:00pm
Heps Track championship website | Live webcast link
Reynolds and Blair have dominated this event at the Ivy League (aka Heps) Championships over their entire collegiate careers. Nobody else has won the event since 2010, before either got to the league, and both have been All-Americans on multiple occasions. It just so happens that they have split their sixteen meetings in their college careers, so this will be the tie-breaker. The HepsTrack.com website has fantastic event previews and coverage for the whole meet.
Georgetown vs Villanova
Big East Championships
Villanova Stadium, Radnor Township PA
Saturday and Sunday
Meet website
These two are the class of the new Big East conference in track and field, as they pretty much were in the old Big East. 'Nova and Georgetown are traditional middle-distance powers, separated by less than 150 miles, and they each won 13 outdoor conference titles in the old Big East. They are natural rivals.