No Comments
America's Track & Field Stadiums: Nebraska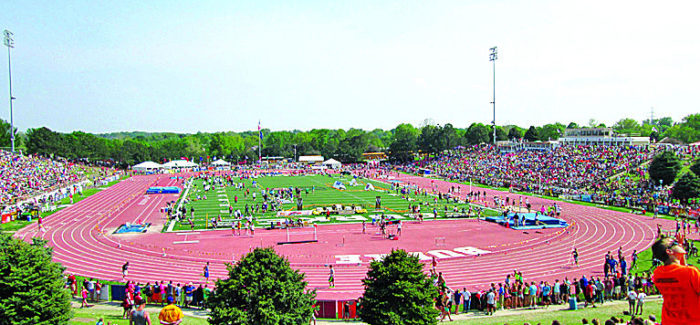 Jesse Squire | On 20, Apr 2016
Burke Stadium is the site of the Nebraska high school championships.
Largest: Burke Stadium
The stadium at Omaha's Burke High School is the largest in Nebraska with a track in it. Its 8,000 seats make it a natural choice for the Nebraska High School Activities Association's annual state championships.
Track-specific: Devaney Center
In a cold-weather state like Nebraska, a good indoor track facility is a necessity. The Cornhuskers' Bob Devaney Sports Center is among the best anywhere, and its 5,000 seats make it by far the largest track-specific facility in Nebraska. My sources say only two outdoor track stadiums in Nebraska have a larger seating capacity.
Most picturesque: Aurora Public Schools Stadium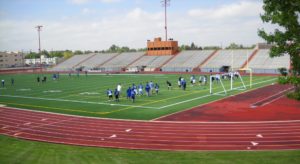 Nebraska is a state of small towns (see below) and Aurora Public Schools Stadium captures that feeling. Honorable mention goes to Valentine High School, whose track looks out onto the Fort Niobrara National Wildlife Refuge.
Gone but not forgotten: Memorial Stadium
On football game days, Nebraska's Memorial Stadium becomes the state's third-largest city. Few remember that it used to host major track events too: five US national championships (1927, '31, '35, '39 and '47) and three NCAA championships (1942, '53 and '59).