No Comments
America's Track & Field Stadiums: Florida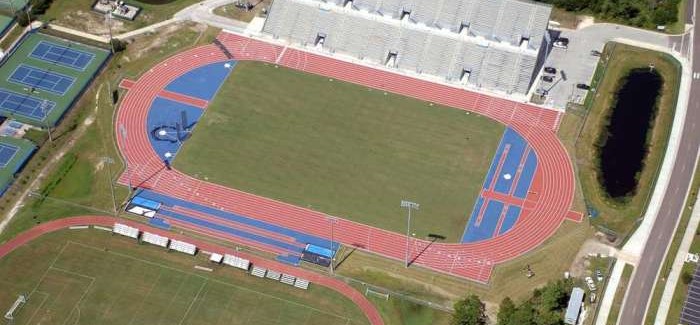 Jesse Squire | On 01, Apr 2016
UNF's Hodges Stadium is one of the best track facilities in the USA.
The Florida Relays are taking place today, so our 50-part series on America's track and field stadiums and facilities moves to the Sunshine State.
Largest: Hodges Stadium
Hodges Stadium is on the campus of the University of North Florida in Jacksonville and seats 9,400. The field and track were first opened in 2004, but the seating and other stadium infrastructure didn't come until 2006 when George and Kernan Hodges donated the money to build it.
Track-specific: Hodges Stadium
Since North Florida does not have a football program, it is also the largest track-specific facility in Florida. Without a doubt, it is one of the finest in the entire United States. It has enough space for two hammer/discus cages, four pole vault runways, and two long/triple jump runways. Its most unusual feature is an immediately adjacent full-size warmup track, something I believe only two other stadiums in America can match.
Most picturesque: Bishop Kenny High School
Originally known as Central Catholic High School, Jacksonville's Bishop Kenny High School has its stadium right on the St. John River. (Thanks to RunnerSpace's Chris Nickinson for the tip.)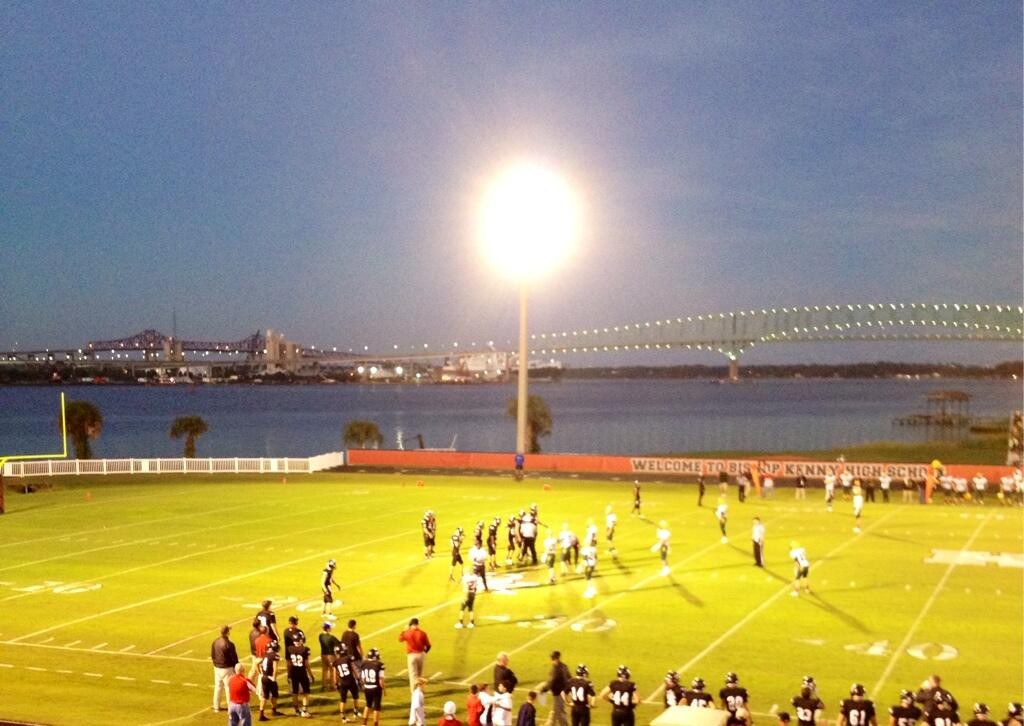 Honorable mention goes to Key West High School's track — which has essentially no seating at all — because an ocean inlet is about five steps outside of lane eight.
Unusual: Henry B. Plant High School
The track at Tampa's Plant High School goes behind the stadium grandstand. In other words, it is impossible to simultaneously see the homestretch and backstretch.