Betsy Saina Archives - Daily Relay
June 10, 2013 | Jesse Squire | 4 Comments
The college season is over, the stadiums are empty. Let's take a look back.
Every Monday during the college season, I recap the weekend's action and hand out weekly awards. Now that the season is over, I'm going to hand … Read More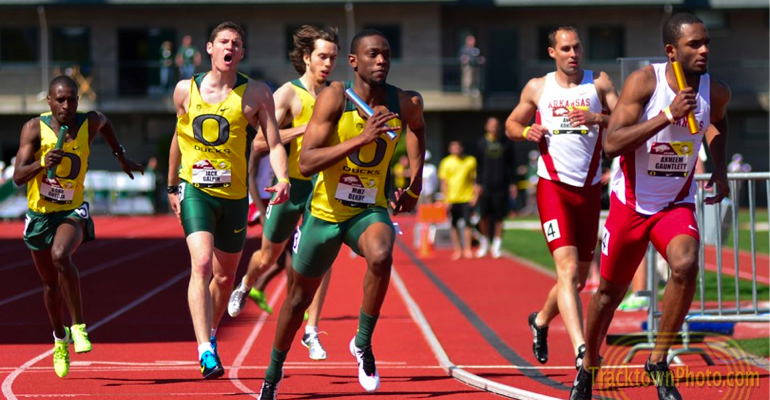 June 5, 2013 | Jesse Squire
Seven weeks ago at Hayward Field, Oregon and Arkansas battled all the way to the 4×400 relay. It could happen again. Photo courtesy TrackTownPhoto.com.
The NCAA Championships is like the entire NCAA basketball tournament squeezed into four days, a glut … Read More