Monthly Archives:
March 2015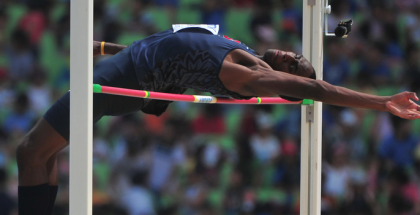 March 2, 2015 | Kevin Sully
Photo: TrackTownPhoto
If the main purpose of indoor track is to serve as a teaser for what is to come in the spring and summer, then this truncated professional season fulfilled its obligations. The American pro circuit came … Read More
March 1, 2015 | Jesse Squire
Every Friday I preview the weekend's best matchups, and every Sunday I look back at how they turned out. Let's go to the results.
Arkansas vs Texas A&M vs Florida: Florida
The Gators, the #1 men's team in the NCAA, … Read More